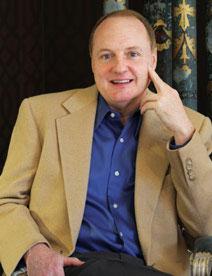 Paul Feiten Design
976 Stuyvessant

Bloomfield Hills, MI 48301-2135
ph: 248.763.7323
Philosophy
The goal for great interior design is to blend my client's personality with my vision for fabulous textures, colors and form. I strive to create a home that is beautiful as well as functional with a keen eye to placement of furniture and accessories. Additionally at Paul Feiten Design, the goal is to choose pieces that are original and have longevity of style and usage.
Specialties
With over 25 years of experience, Paul Feiten Design has successfully accomplished a wide variety of projects. The focus is on residential design, specifically furniture, fabrics, space planning, window treatments, flooring and lighting. Paul has extensive experience in custom cabinetry, stone, tile, layout and design. The relationship with our talented and professional trade persons makes all projects appear seamless from beginning to end.
Complimentary evaluation
Yes
Fee methods
Customized to meet your project. Retainer required.
Additional information
Published nationally and locally. Detroit Home Magazine winner of multiple awards. Paul has completed projects nationally and brings over twenty five years of experience to your design project. References upon request.