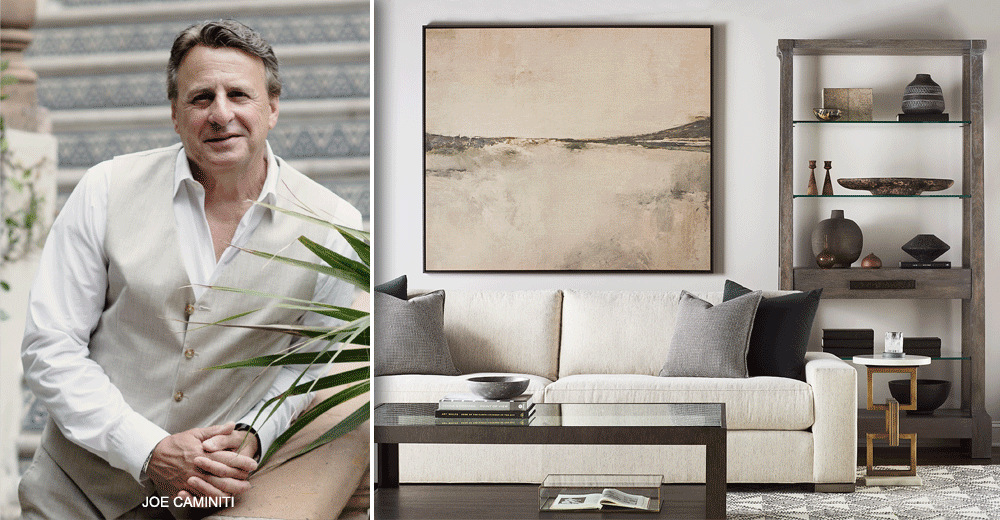 MDC is excited to welcome CAI Designs, Inc. as a new tenant in Suite 82. Their arrival comes on the heels of Bob and Alane Thomas' retirement and sale of their RJ Thomas, Ltd. showroom, a well-respected multi-line operator at MDC since 2003. CAI Designs, a division of Caminiti Associates, Inc. has operated its trade-only showrooms for 26 years, beginning with its first showroom in the Merchandise Mart in Chicago. CAI Designs currently operates three additional showrooms: Arlington Heights, IL, Scottsdale, AZ, and Denver, CO. Their arrival marks a return to MDC, as they had a showroom here from 2000-2007. CAI hand-selects one-of-a-kind pieces from around the world to round out selections from their spectrum of domestically made home goods and furnishings.
CAI Designs owner and founder Joe Caminiti is looking forward to bringing MDC's trade community new resources through his showroom. "There is an ability the design trade has to see the subtle details in a piece. Whether it is furniture, lighting, or an accessory, they know how it must be placed to make the room cohesive and beautiful." The showroom transformation will be completed in stages and will remain open throughout the transition.
With CAI Designs' arrival, it is with heavy hearts that we say farewell to RJ Thomas' Bob and Alane Thomas, who have been long-time supporters of the trade community with their selection of fine home furnishings and signature top-level customer service. As well-respected home furnishings veterans, their decades of home furnishings knowledge and experience will be missed at MDC, even as we wish them much happiness in their future endeavors.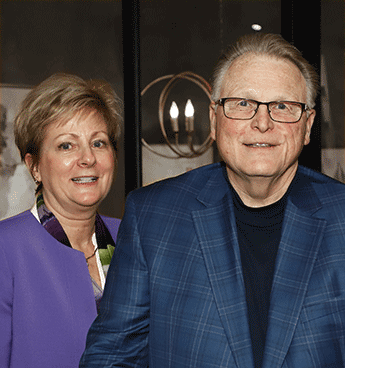 A note from Bob Thomas to Trade Members
"It is with considerable thanks and excitement that Alane and I announce the planned sale of the RJ Thomas, Ltd showroom business. You have always been more than just customers and industry partners to us, and your support through these trying times has been gratifying. I hope that over the past 18 years at MDC we have been a great help in your business endeavors.
We are fortunate to have found a buyer in Joe Caminiti and Caminiti Associates, Inc. that is equally committed to service and support to their customers, employees, and vendors. Joe's other 4 C.A.I. Designs showrooms in Chicago, Arlington Heights, Denver, and Scottsdale showcase their talented designers, merchandisers, and sales associates. Many of you will know Joe from his years as a Kravet partner and his previous C.A.I. showroom at MDC. I am sure you will be pleased with their sterling reputation in our industry."