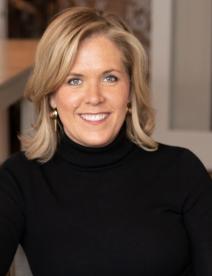 Colleen Farrell Design
438 Main St, #204B

Rochester, MI 48307
ph: 248.453.5043
Philosophy
Colleen Farrell Design approaches all projects with a philosophy that great design begins with open dialogue; listening to a client's wishes while providing professional objectivity. Whether developing plans for a new custom home or working within the confines of existing space, we strive to create interiors which enrich people's lives. With attuned knowledge of architecture and design, enthusiasm for the process, and an eye for detail, each interior is reared with care and personal attention.
Specialties
Available services include construction documentation for interior architecture, space planning, kitchen and bath design, selections of all finishes and furnishings, art and accessory selection and placement. We are organized and professional team players on all construction and renovation projects while offering our clients the ease of mind that we are tending to all details.
Complimentary evaluation
Yes
Fee methods
Project Specific
Additional information
Colleen Farrell Design is an award-winning, suburban Detroit-based, interior design firm specializing in residential and commercial interiors. Local and national projects include a broad range of homes from country estates to brownstones; historical properties to newly constructed homes; renovations, and re-decoration of residences, hospitality and office spaces. Colleen Farrell Design has steadily grown a portfolio of interiors which reflect each owner's imprint with refined, timeless design.