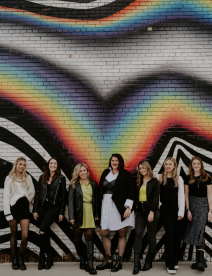 Concetti
1111 Bellevue St Ste 250

Detroit, MI 48207
ph: 313.338.9559
Philosophy
At Concetti we believe everyone deserves to live and work in spaces that fully express their authentic selves. Our approach to interior design is refreshing, personable, and straightforward. We learn what inspires you and creatively think through what works for you. Our process is clear, and our experienced team keeps it all confidently moving forward. We ask all kinds of questions, listen intently, plan strategically—and together we'll create a space that genuinely becomes you.
Specialties
We design spaces that become you.
Our experts partner with you to create personalized, purposeful, and bold spaces that best reflect your genuine self.
Complimentary evaluation
Yes
Fee methods
Fees are typically hourly. However, if there is a clear scope of work given, a flat fee is acceptable.
Additional information
Detroit founded Interior Design Studio specializing in both residential and commercial design.

Detroit Home Award Winners - 2016-2021
As Seen In: SEEN Magazine, Detroit Home, Detroit News, Curbed, At Home Magazine, Crain's Detroit, CW50