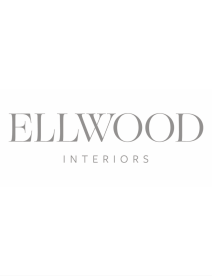 Ellwood Interiors
360 Hamilton Row

Birmingham, MI 48009
ph: 248.703.7157
Philosophy
We create award-winning luxury homes with clients at heart, talent on point, and integrity at its best. Our process starts with a consultation to better understand your project and timeline. Our program will be delivered to you in an organized proposal and will line item out all of our deliverables to you clearly. We have an impressively talented group of designers who can help you with your project and are looking forward to meeting you!
Specialties
Our full-service firm specializes in luxury new-construction homes though we handle extensive remodels and smaller projects as well. Clients can expect to enjoy style as well as functionality from their finished interiors, and will be educated on brands and techniques that create their custom spaces. Whether it is blueprint reviews or purchasing product and furniture, we are there to help along the way with a bit of fun and excellent customer service.
Complimentary evaluation
No
Fee methods
Fee method is hourly, products are sold at cost plus.
Additional information
We are grateful to have been published in: Builder Architect (2006), Detroit Home (2007), Home Style Magazine (2009 & 2010), 944 Magazine (2010), Styleline Magazine (2010 & 2011), Detroit Home (2011), Home Style Magazine (2015), Detroit Home (2015), Detroit Home (February 2016), Detroit Home (April 2016), Detroit Home (June 2016), Detroit Home (2017), Detroit Home (2018), Detroit Home (2019)Amanda Sinistaj has also been the recipient of over 30 Detroit Home Awards.