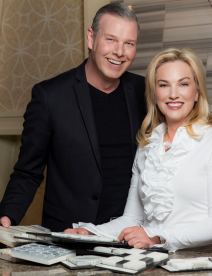 Jane Synnestvedt Interior Design Inc.
ph: 248.642.1066
Philosophy
My design philosophy was created through working closely with clients for 20+ years in the Detroit region. My design perspective was influenced by places I have worked in and experience from urban settings, remote islands, residential projects, commercial jobs and new builds. My clients have graciously described me as transparent, confident, and a perfectionist in bringing the latest design trends to them. I have built long-lasting relationships with them as they see me as providing great value.
Specialties
Jane Synnestvedt Interior Design specializes in remodeling and new construction projects for commercial and residential clients, creating color palettes and making materials selection, maximizing room and space design, as well as managing construction projects. We have a great relationship with skilled tradesmen at competitive pricing.
Complimentary evaluation
Yes
Fee methods
Fees are hourly and/or cost plus depending on the services needed and the scale of the project. Retainer may be required.
Additional information
My design business has grown entirely through referrals. I have a team of experienced professionals who work with clients to develop the project scope, help keep the budget on track, and the project schedule on time. Whether designing an Idaho lakefront home, a restaurant, New York City penthouse, or transforming a single room, our project management skills, versatility, and extensive network of tradesmen and vendors make the creation of personalized space enjoyable.