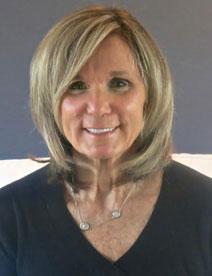 Kathleen McGovern Studio of Interior Design
1144 Balfour St

Grosse Pte Park, MI 48230-1327
ph: 313.331.4600
Philosophy
We create functional and beautiful design solutions inspired by the home's architecture and natural surroundings. We combine our expertise with the thoughts, ideas and needs of each client to produce spaces that are unique to each individual project offering comfort and timeless style. We solve by creating spaces that flow effortlessly, utilizing color, form and scale in a harmonious relationship.
Specialties
Kathleen McGovern Studio is a full-service interior design firm with over 25 years of experience offering a complete range of design and project management services from the initial consultation through timely completion. Kathleen McGovern Studio works with architects, builders, fabricators and installers as a team of professionals, continuously exploring new resources to produce exceptional spaces that are uniquely personal, usable and well designed.
Complimentary evaluation
Yes
Fee methods
Hourly rate plus commission on specified furnishings, fixtures and materials. Retainer required.
Additional information
Kathleen has the distinction of being selected for the renovation of Michigan's Governor's Residence. She has been privileged to style interiors in homes designed by such noted architects as Robert O'Derrick, Alden Dow, Louis Redstone, Hilary Micou, Wallace Frost and Albert Kahn. Her work has appeared in Detroit Home, Home & Design, Kitchen & Bath, MI Blue, Gulfshore Life, LUX and MDC's @home. She's won many Detroit Home awards in a variety of categories from Use of Color to Best Vacation Home.