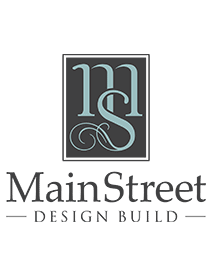 MainStreet Design Build
555 S Old Woodward Ave Ste 21U

Birmingham, MI 48009-6614
ph: 248.644.6330
Philosophy
At MainStreet, we believe in working closely with you, upholding our promise to preserve your remodeling dreams. Every team member (from the in-house design team, PMs, carpenters, and skilled tradesmen) works closely, efficiently and creatively together to ensure your remodeling experience is comfortable and enjoyable. We start by setting priorities and expectations early then take responsibility to ensure everything is done right, working toward "zero defect" design and construction.
Specialties
As a high-end, luxury design-build remodeling firm, MainStreet specializes in kitchen and bathroom remodels, home additions and exterior renovations. We also provide award-winning interior design services.
Complimentary evaluation
Yes
Fee methods
Retainer required
Additional information
MainStreet Design Build first opened its doors on October 14, 1991, with a dream and an ideal to dramatically enhance a homeowner's remodeling experience. On that cool fall day, we set in motion a legacy of luxury that continues to fuel our passion for design and construction excellence. Be sure to watch compelling video footage on our website from clients, office staff, and field staff who share their testimonies in celebration of our milestone 30-year anniversary.