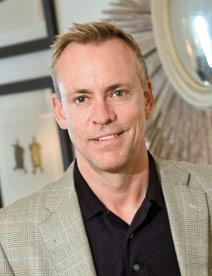 Serba Interiors
2233 Cole St

Birmingham, MI 48009-7073
ph: 248.593.8411
Philosophy
Our goal is creating successful interiors that incorporate style, function and comfort. Our clients' homes have a distinct personal feel - one that looks as though they have been collecting for years. We strive to create a clean, classic look that will withstand the test of time.
Specialties
Serba Interiors is a full service interior design firm that provides a wide range of services, from space planning, selection of building materials, and incorporation of architectural details to furnishings selections including floor covering, lighting, furniture, drapery and unique art and accessories.
Complimentary evaluation
Yes
Fee methods
Vary by project type
Additional information
Serba Interiors offers an experienced staff servicing clients for over 20 years. Drawing influences from his education in design and from his extensive travels, Kevin Serba develops interiors with a multi-layered aesthetic. This experienced, trusted approach brings repeat clients and strong referrals in metro-Detroit and beyond. Serba's work has appeared in numerous publications, including Midwest Living, Style, and Renovation Home.