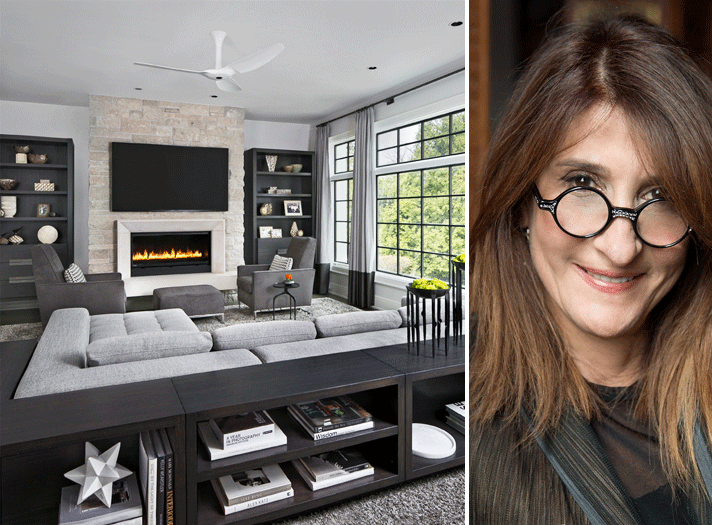 Designer Amy Weinstein of AMW Design Studio shares her expertise on how the way we use our homes has changed, her editing process, and what design elements should stay and what should go.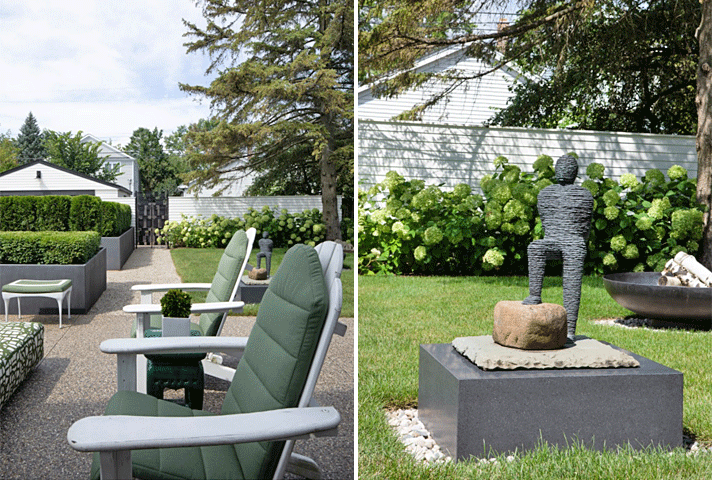 1. What would you say is the number one thing your clients have been asking you for?
"TIME! My focus, my attention – they all want to be at the front of the list, and it has been a little challenging to juggle everybody being a small boutique firm. Aside from that, a lot of my clients are starting to focus on their outdoor spaces. Sunrooms and screened-in porches are on the rise. They want to make a livable outdoor space that can extend deeper into the chillier seasons, but they need help with furnishings."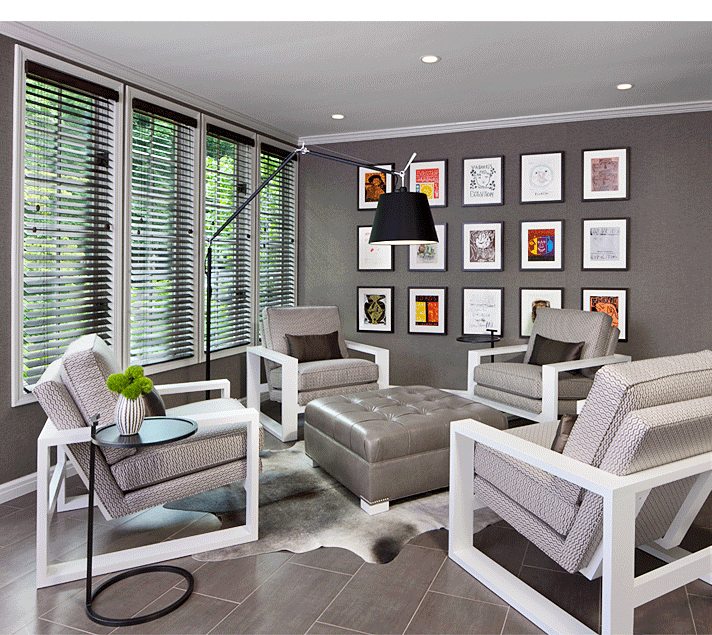 2. Have you noticed a shift in how people are decorating their outdoor spaces?
"They are using these spaces more frequently for meals and gatherings and want them to be an extension of their interiors. Large glass door walls offer attractive views of the outside. There are tons of outdoor fabrics now that are just like interior fabrics, which has expanded the creative choices for designers. The furniture itself is sturdy too, so people are even using some outdoor furniture inside. They're also adding ambiance with a lot of various sculpture, water and fire features, and artful landscaping."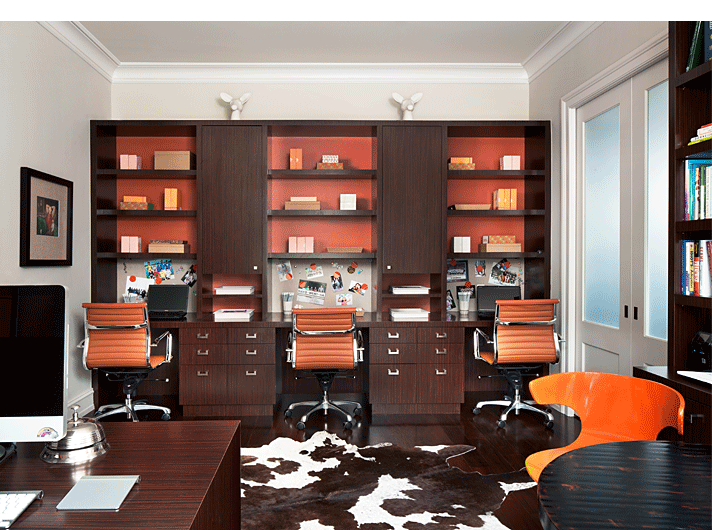 3. Are there previously popular home design elements that are no longer relevant with today's homeowner?
"A lot of people aren't digging the formal living room and dining room. When remodeling, I always ask my clients if they utilize these particular spaces, and the answer is usually 'never' or 'rarely'. Instead, people would rather have a great room that is more connected or functional spaces that are more specific to what is going on inside the room like home offices, theaters, game rooms, etc. Homework rooms have been big for a while and if the home does not allow for a dedicated room, I like to create little nooks where kids can quietly study and attend class (virtually)."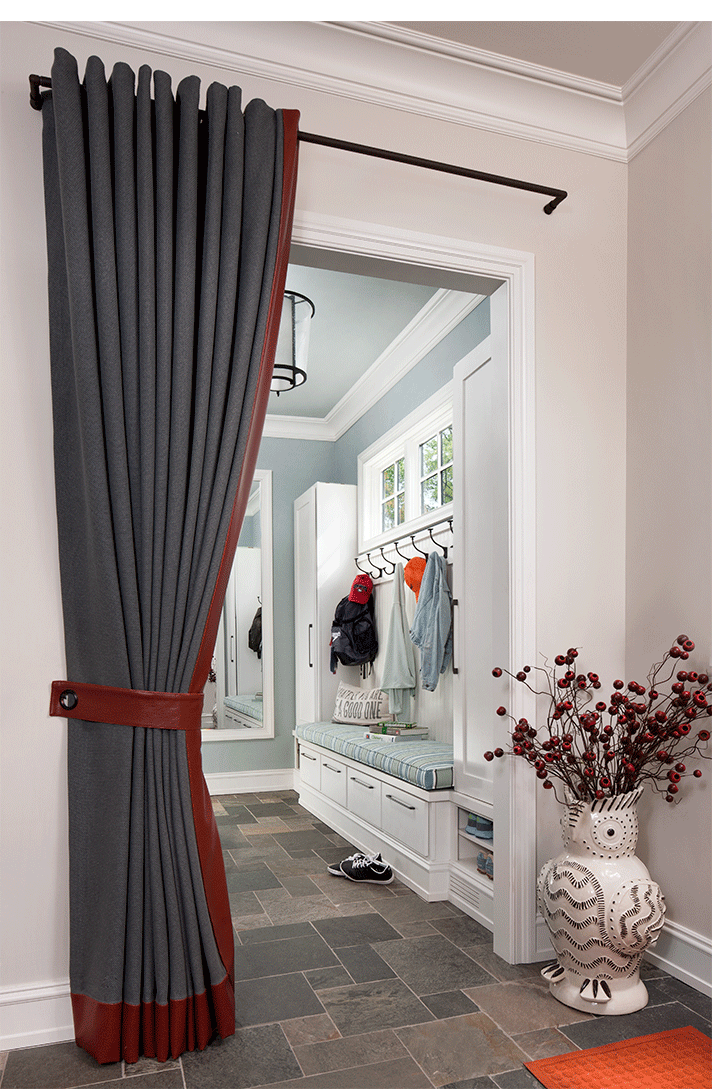 4. When a client is doing a major remodel, how do you help them determine what to keep and what to edit out?
"I have a whole process – I go to the house, talk about their furniture and document everything they currently have. Even if they say they do not have use for a particular item, if I believe it has potential, I'll measure and document it. A piece that once lived in a master bedroom might become a piece that I use in the foyer instead. Many homeowners get hung up on leaving something where it always has been, but I have the ability to see it in a new environment. I hear, 'I never thought of that', all the time from my clients. I like the challenge of working with their existing surroundings and re-imagining their spaces to make them even more livable."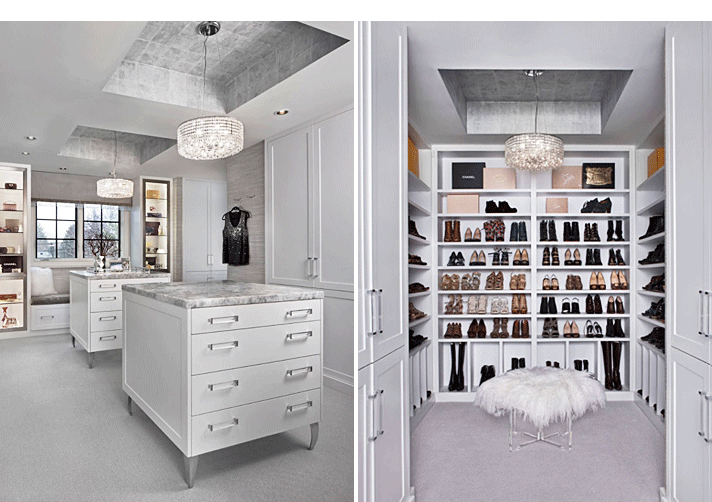 5. Organizing different areas of the home has become a priority over the last several months. What are some of the most important ways you help your clients create an organized home?
"I am big into integrated storage like custom built-ins to create a place for everything. Whether it's a cabinet to hide the printer or a deep drawer to store those catalogs and newspapers that you want to look through but don't have the time, it's nice to be able to open a drawer and have whatever you may need handy when you want it. If people are pile makers, I often give them trays to help contain the papers. Too many open shelves, display areas, and surfaces are just asking to become cluttered spaces. For example, a few hooks in an open mudroom are good, but the whole winter wardrobe does not need to be on display. I think it's just as easy to open a closet door and look for your jacket."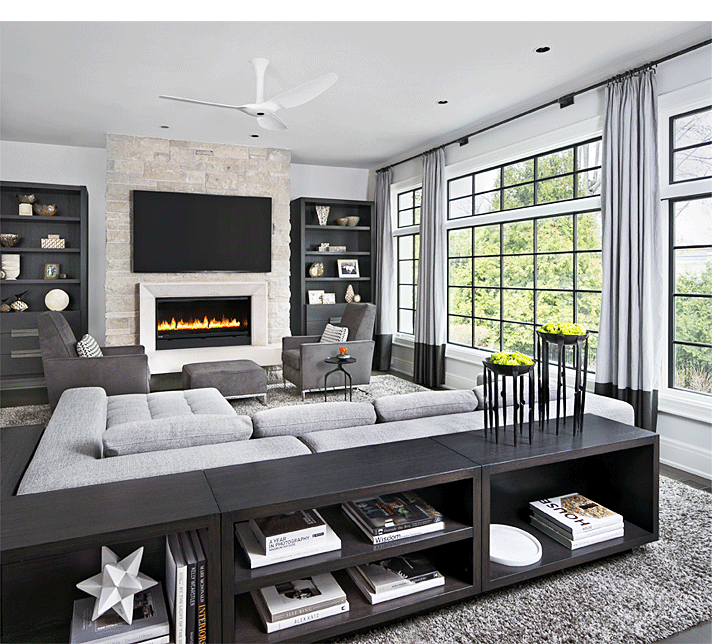 6. When you are working on a client's home, what changes do you make that they are most surprised and delighted with?
"I do a lot of custom sizing and tend to avoid off-the-rack sizes for certain rooms, especially carpets. I think it makes all the difference in the world. Making sure the furniture is filling the room the way it should be, often with bigger pieces but less of it. I prefer a coordinated room with the right amount of elements – patterns, textures, accessories, artwork, etc. – where everything in it is working together to deliver a very finished result that is scaled and proportioned."
What do you give people that they did not even know they needed?
"My guiding principle is comfort and livability. I want all my rooms to say, 'Enjoy me, live in me, watch TV and value time with your family here.' I get to know my clients, so if I have a client that is into biking or fashion, I'll listen to that and put books in their library, or on their coffee table, that reflect these interests or hobbies."
7. Some people are not ready to travel yet. What are some suggestions for changing things around the house to help people create a feeling of "escape"?
"I suggest using plants and greens in specific places and mixing in seasonal dried décor accessories. Maybe you have a bowl in the summer that displays dried artichokes or lemons, but in the fall you can fill it with pumpkins or gourds. If you have a lot of knick knacks and accessories, I encourage rotating these items to keep things fresh… or better yet, call AMW Design Studio to do it! We call it a Fluff & Puff, where we go to our client's homes to help them get rid of some older items and bring in some new things to recharge their space and give it new energy. Additionally, some homeowners are enhancing their at-home leisure capabilities by creating specific recreation rooms such as theaters, golf simulators, and very thorough home gyms."