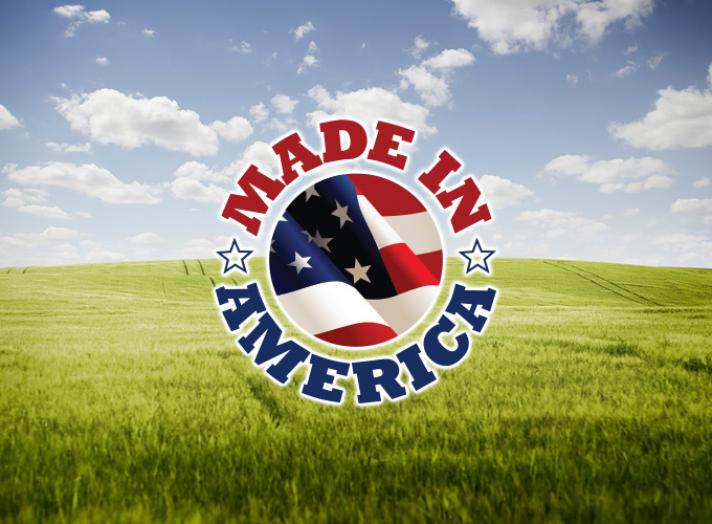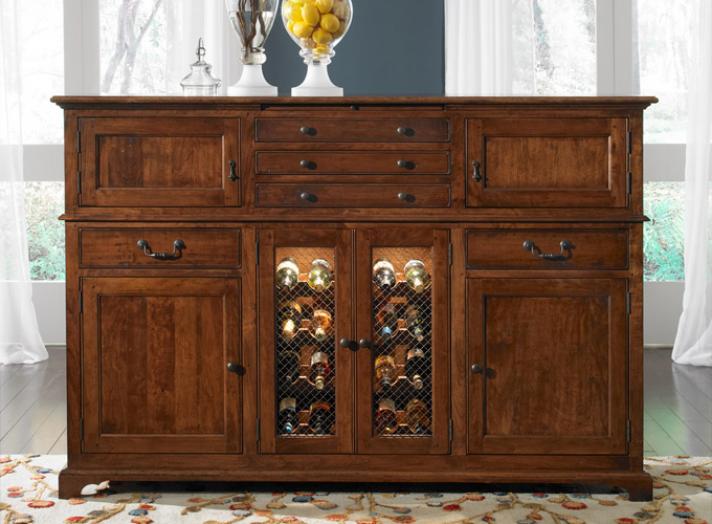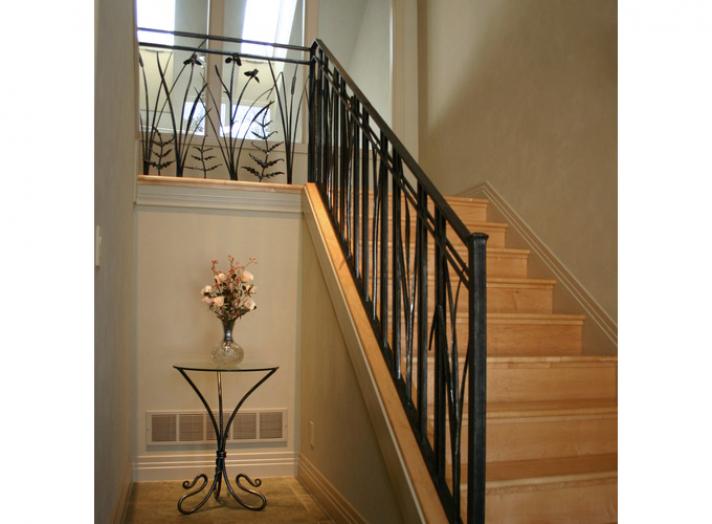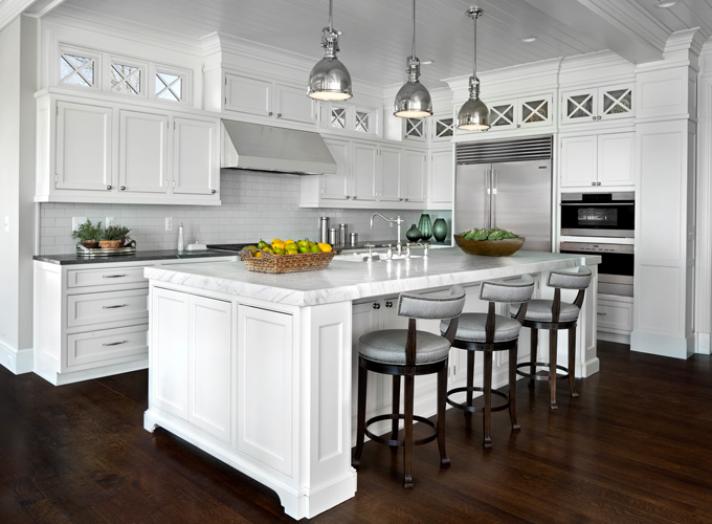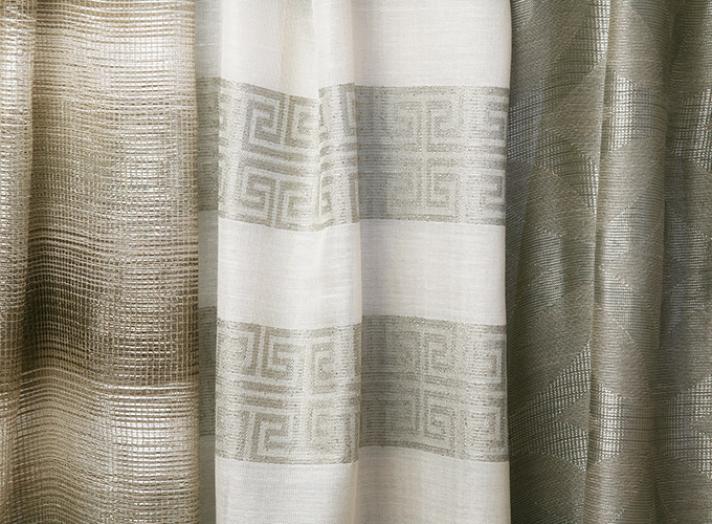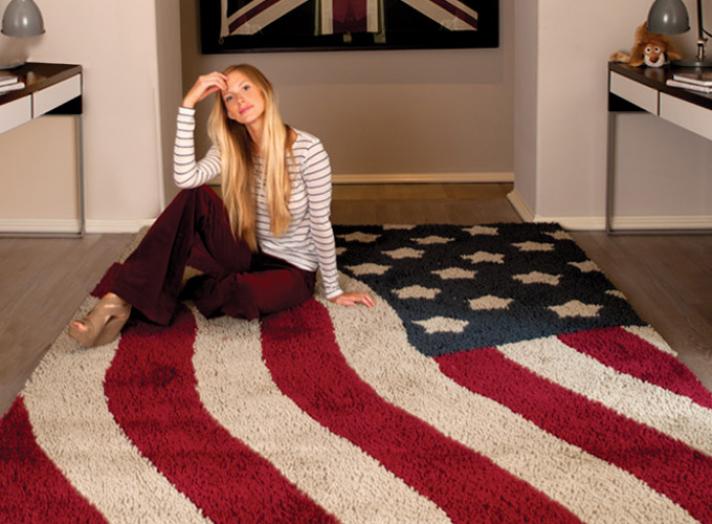 The words "made in America" are increasingly important to those eager to keep the U.S. economy humming. Trying to find specific American-made products – cell phones and televisions, for instance – may be fruitless, but there are plenty of home furnishings proudly being made in this country. At MDC's showrooms, there's no paucity of American-manufactured furniture, cabinetry, flooring, lighting, tile, fabrics, and other furnishings. Here are some you may wish to include in your next project.
North Carolina usually springs to mind when American-made furniture is mentioned, but there are several other states that make impressive furniture. One company is West Virginia-based Mackenzie-Dow Fine Furniture, which makes handmade furniture out of American wood, most prominently American black cherry from the Appalachian forests. It's sold through the Robert Allen showroom.
The family-owned manufacturer is headed by father and son Gary and Bonner Adams and features hand-crafted case goods as well as tables, beds (its barley-twist bed is particularly popular), and seating, all available in a variety of finishes. Among Mackenzie-Dow's honors is the Build It in America award from the Made: In America Foundation.
The Marie-Howard Showroom carries several American-manufactured lines. One is Lyndon Furniture, based in northeast Vermont. Lyndon has produced hand-crafted hardwood furniture for more than 30 years and offers customization; its craftspeople work closely with clients to bring their specifications to life. Lyndon has a green attitude, purchasing only sustainable forestry products and has a recycling program that includes paper, cardboard, and metal. Even the sawdust is used for animal bedding at local farms. The company has also completed LEED Platinum projects.
Marie-Howard also reps Michigan's own Waterloo Metal Works, owned and operated by John Rayer. The occupation of blacksmith may hark back to the 19th century, but there still are a handful of these craftspeople working today, including Rayer. Waterloo specializes in custom architectural metal work, but also does tooling, furniture, and repair work. One of the high points of Rayer's career was replicating the ironwork of famed ironworker Samuel Yellin at the Federal Reserve Bank of Manhattan. Rayer, who forges in wrought iron, bronze, copper, and aluminum, takes commissions ranging from stair railings and gates to mirror frames and garden sculpture. In the 2016 Detroit Home Design Awards, Rayner's handiwork was included in the Fireplace category, nabbing first place for Walter Herz Interiors with the Marie-Howard Showroom.
Nestled in the heart of Indiana's Amish community, Ayr Custom Cabinetry has been producing truly custom cabinetry for more than 50 years. It's sold through the Extraordinary Works showroom. While Ayr has seen some tremendous growth, being used in some of the finest homes in metro Detroit and the rest of Michigan, they still maintain their "small-town way" of doing business. Out of respect to their Amish friends, neighbors, and employees, they have never commercialized themselves as builders of "Amish Cabinetry." Yet, the fact remains that if you tour the production facility, you will see seasoned Amish craftsmen pouring their hearts into every piece they build.
While many of Pindler's fabrics are woven in the United States, one thing that stands out about their Mirage Collection is that it is woven with old looms right in their own corporate backyard in Los Angeles. The Mirage Collection features gorgeous and timely drapery options, including a Greek key horizontal stripe, a larger scale geometric pattern with luster ribbon, two bouclé horizontal stripes, and a luster ribbon casement stripe with ombréeing colors.
Established in 2002, Delos Rugs, available at The Ghiordes Knot, is a fairly new name in the carpet/rug industry. Originating from the city of Calhoun in northwestern Georgia, an area with particularly deep historic roots in carpet manufacturing, owners and operators Ivan and Leah Phillips are continuously expanding their collection of made-to-order and fully custom rugs and carpets. August 2010 marked a major milestone for Delos Rugs, as they expanded their made-to-order manufacturing to the United States. Check out this video to see their American manufacturing process from start to finish.