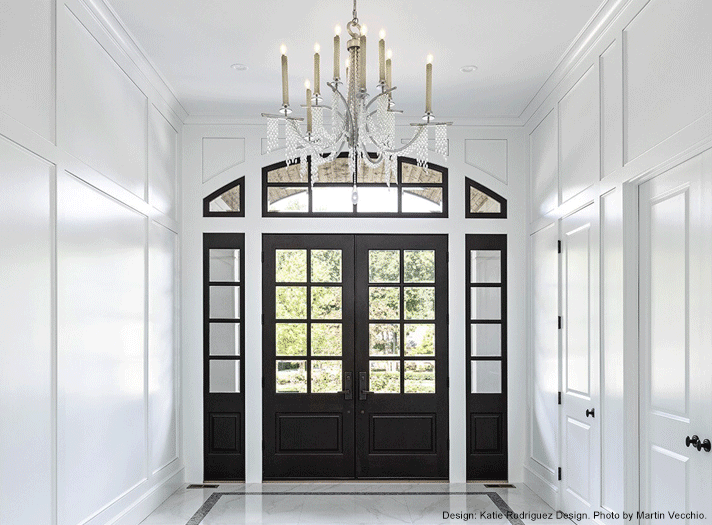 Whether it's a grand foyer or a modest vestibule, the entryway is a guest's first impression in any home. That is why it is crucial for designers to create a space that is not only stylish, but functional as well. From lighting and color to selecting an appropriate area rug, MDC experts share some key elements to consider when designing a smart and functional entry.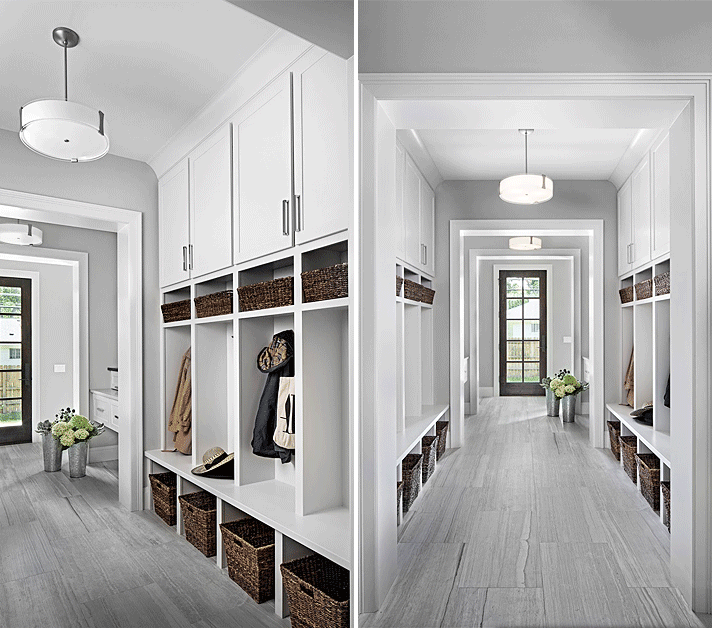 LEAVE PROPER CLEARANCE
"Entryways are all about size and drama! While every space is unique, a general rule of thumb when selecting a chandelier is to leave a minimum clearance from the floor of 7 feet for lower ceilings (7 - 9 ft) and a minimum clearance of 9 - 10 feet in two-story entryways. The width of the fixture should be relative to the size of the room. Remember, the entryway is your first opportunity to make a good impression, so choose a fixture that your client will truly love and is reflective of their style."
– Carmen Wald, Lighting Resource Studio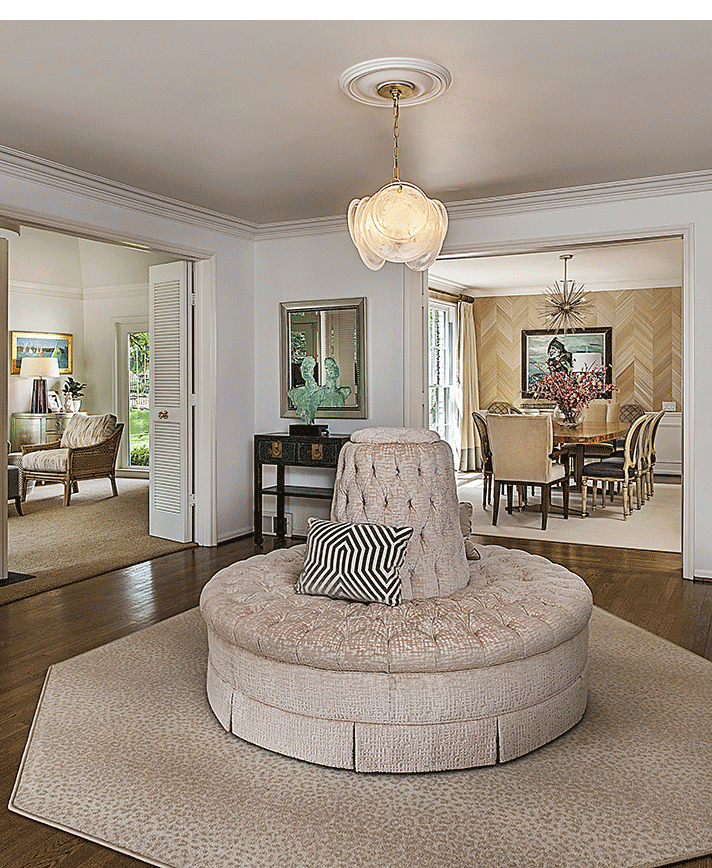 DURABILITY IS PARAMOUNT
"An entryway area rug should be the best quality rug in the home since it is the first thing guests see. It sets the mood for the rest of the house in both style and quality, so we suggest selecting a hand-knotted rug with a good knot count and a low profile/pile that will lay well. A 100% wool rug is ideal since they are very durable and easy to clean. The rug should be properly sized for the space and have a quality pad to keep it secure since these areas typically do not have furniture on them to stabilize it."
– Joel Baird & Cori Eddy, The Ghiordes Knot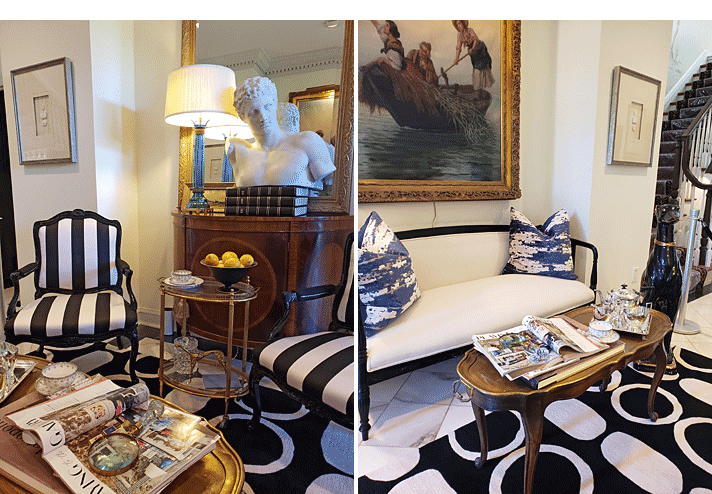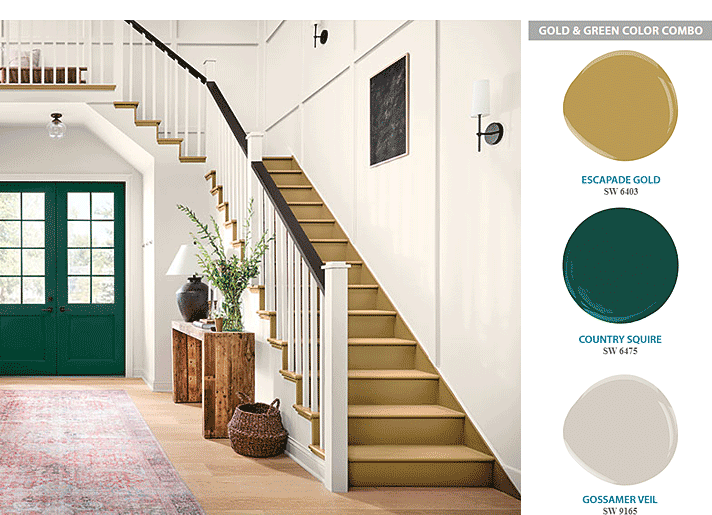 SELECT THE APPROPRIATE SHEEN FOR THE SCENE
"Entryways are a great place to add color! It grounds the entire first floor, so use this space as your anchor," suggests Makayla Condie, Design Account Executive at The Sherwin-Williams Company. Entryways may receive more daylight than other areas of the home, so it is important to be mindful of how a paint's finish absorbs and reflects this natural light. Sherwin-Williams released a new Gloss and Sheen Guide at the Spring 2023 High Point Market to help designers compensate for distortions in color perception. Visit the Resource Center in Suite 84 to pick up this handy tool for yourself! And if you're still looking for color inspiration, click here for some entryway color combinations that Sherwin-Williams' loves!