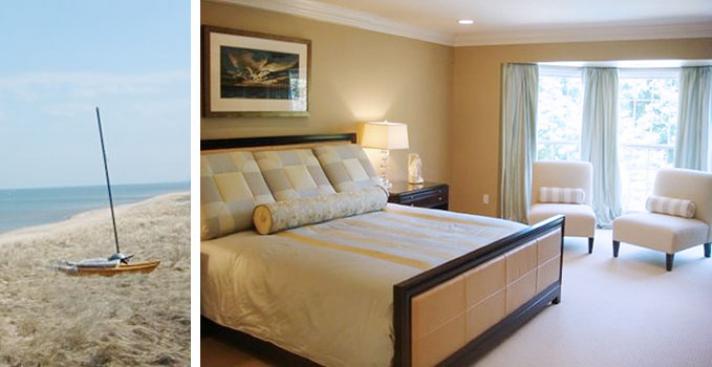 Design inspiration can be found everywhere, contends Terry Ellis of Room Service Interior Design, and it can be employed in design to create something personal and customized. Whether that inspiration is from a far-away vacation, or just down the street, Ellis suggests to "let your guard down and look around, something might just call your name." Spaces inspired by a family vacation, or a park in your neighborhood will always be a meaningful reminder of a special time or place.
If something is particularly interesting, Ellis recommends taking a picture of it in that moment. "I often feel compelled to take photographs of objects or scenes that I find beautiful," says Ellis. "Those images might stay in my mind for a period of time, and then I'll want to translate them into something tangible that I can have in my home."
Ellis travels extensively, and often finds that inspiration from those trips will filter back into her designs. Inspiration doesn't need to come from a trip to Croatia or Buenos Aires. Ellis has found objects just down the block that have been transformed into beautiful pieces to enjoy.