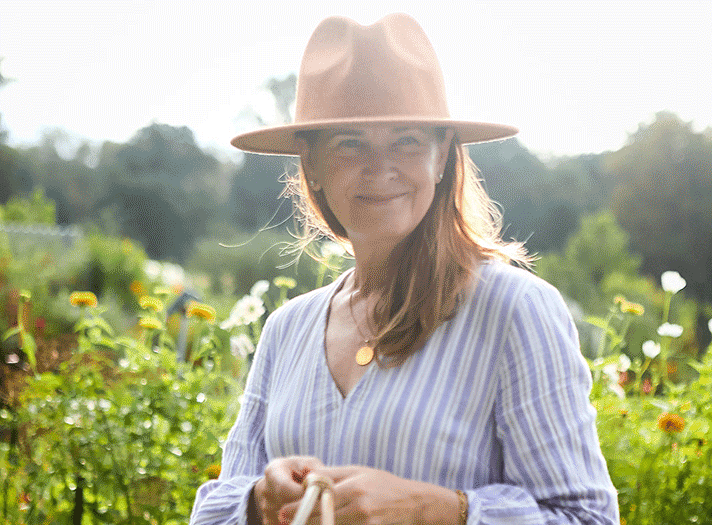 Ahead of her visit to MDC during next month's The May Event, we caught up with renowned textile designer Victoria Larson and explored her love of the sea, unique artistic background, and the inspiration behind her latest collection, Heritage II, for Stout Textiles.
Victoria also talks about her admiration for the hand-screening process – which attendees will be able to experience firsthand during her complimentary workshop at the Designer Furniture Services + Fabrics showroom following her keynote presentation Thursday, May 11.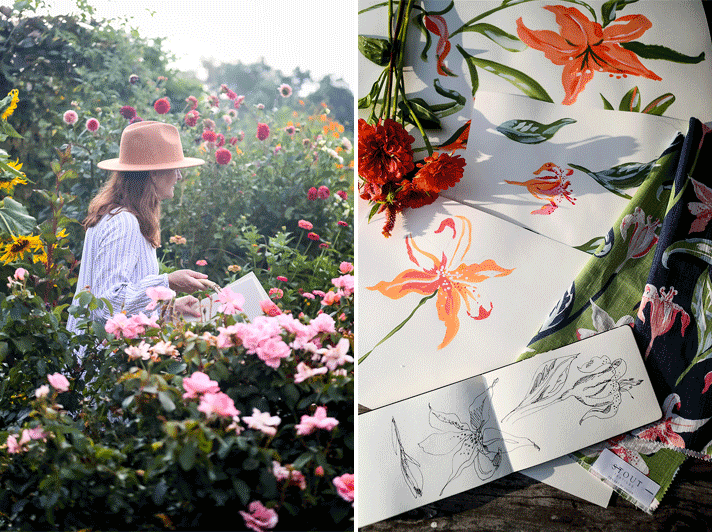 Distinguished textile designer Victoria Larson has spoken at designer events around the world, and we are excited that she will be joining us during MDC's The May Event on Thursday, May 11, 2023. Read on to discover more about her prints that tell stories of wanderlust, lazy days in the garden, a passion for painting, and the constant lure of the sea.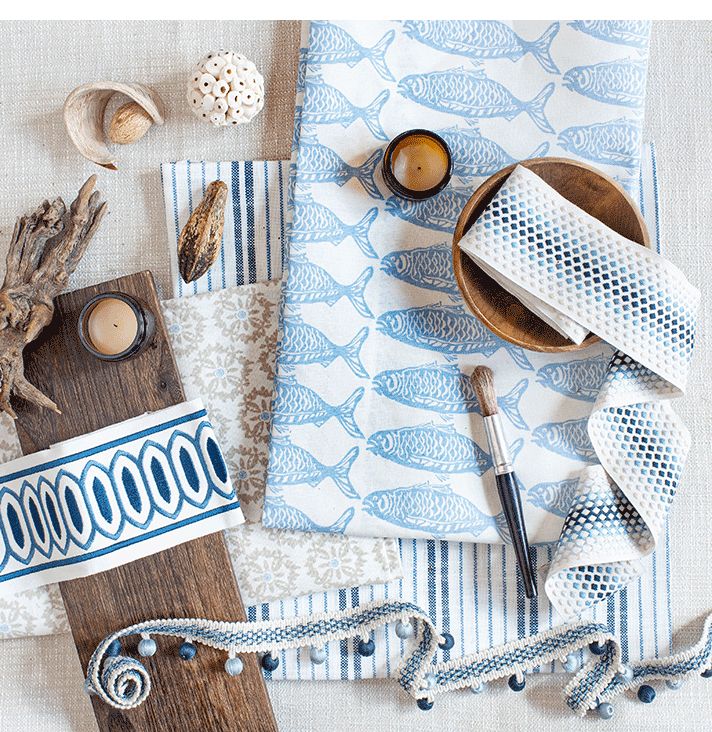 Your first collection with Stout is heavily influenced by the sea, which is no surprise considering you grew up on the Chesapeake Bay. Could you talk a bit about the role this locale has played in your designs?
The water is definitely my refuge. Some of my best memories are of summer days spent swimming, boating and crabbing on the bay. It's such a great way to grow up. (My parents were avid sailors, and I didn't have a choice!). Water is where I feel most at home. I've lived other places, but always by a body of water. Being out on the water here is an escape from the chaos of daily life. Everything slows down on the river and I can focus on the movement of the water, the way light hits, the grasses and creatures that line the shore. Blue herons and fox are a favorite and are tucked into a few of my designs.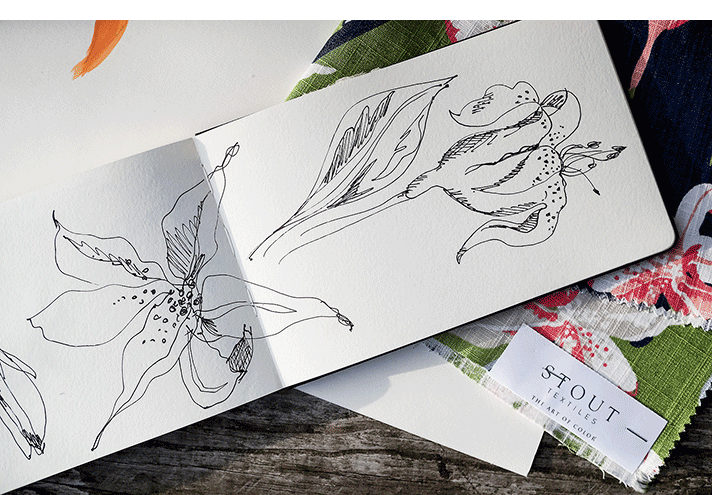 When you made the decision to stay at home with your twin girls, you mention falling back in love with painting and block printing. Can you tell us a little about your artistic background?
I've always had the urge to create whether it was painting, sketching, or redecorating my room. I was the one who doodled all over notebooks and anything I could get my hands on. My parents encouraged me with art classes and camps, and exposed me to the arts at every chance, but when it came to college, my father strongly suggested business school. I worked in marketing for many years before going back to school for interiors where I was re-introduced to watercolors for renderings. I always travelled with watercolors and sketchbooks, but I didn't really make the time for art until I was home with the girls and introducing them to art and craft. I'm mostly self-taught but was also lucky enough to study oil painting with few local artists who push me beyond my comfort zone.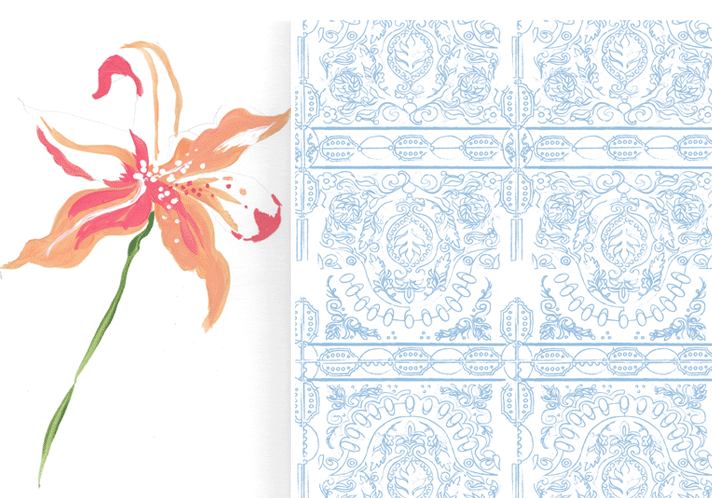 You launched your first collection of hand screen-printed fabrics back in 2010. How has your love of hand-crafted materials influenced your current collections?
There is something so beautiful about the hand-screening process. Once you see it, you can't help but want to continue this age-old craft. Knowing that human hands with incredible skill have created the print is magical.
Designing for screen and digital prints is different. There are more variables with screen printing – every color requires a separate screen, and the repeat is more tricky so you can hide the point where the screens join. I love that challenge.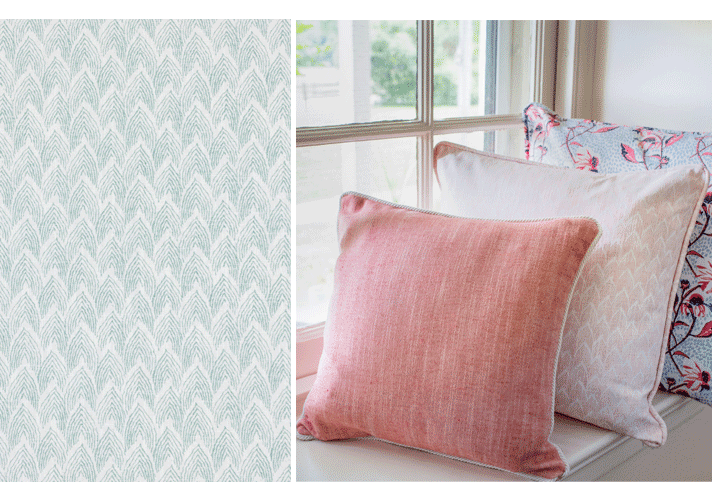 How did your collection with Stout come about?
It's a six degrees of separation story. Kate (Kate Greenawalt, National Sales Manager for Stout) and I were both at a shared showroom for an event and started talking. Stout was just thinking about their own collections, and I had experience licensing with another brand. Deep into our conversation, we realized that one of my good friends is a cousin of Kate's. We kept in touch and about a year later, we started on the first collection.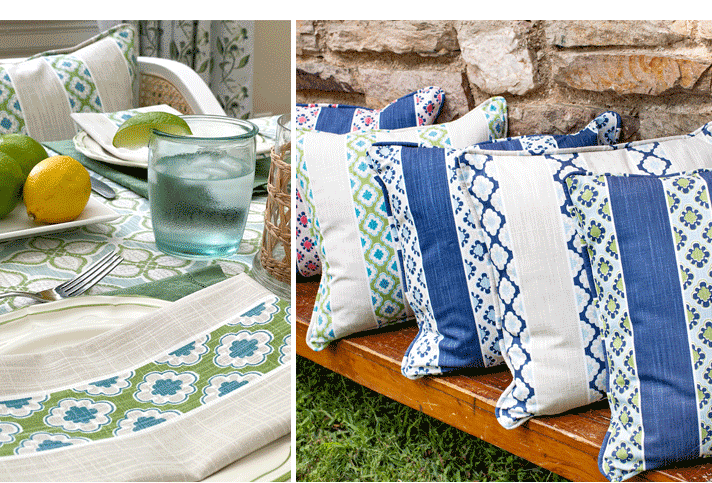 Do you have a particular favorite design or pattern?
That's always a tough question to answer. I do still love Piedmont for its texture and simplicity. The new stripe, Entice, is fun and different. But my favorites have to be Glimmer and Gentle because they are stylized versions for the symbol of endurance. That's always been a big theme in my life.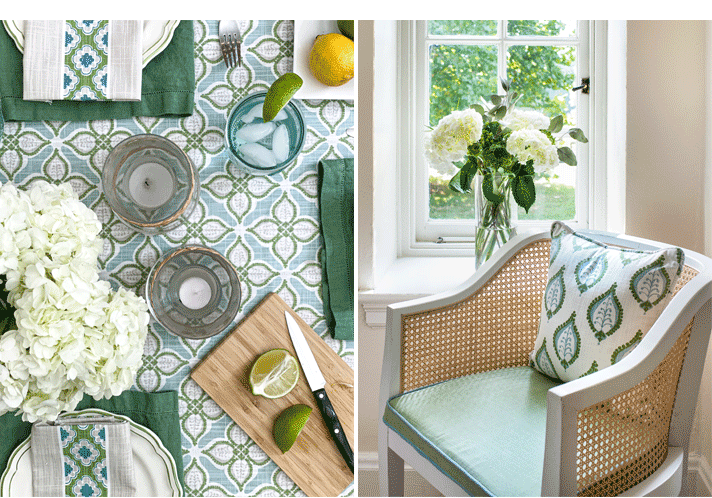 Could you tell us a little more about your latest collection, Heritage II? Any correlations and differences you'd like to bring attention to?
Yes! We recolored a couple of the most popular designs from the original collection. The new color stories of pink and mint green are so fresh and fun. This collection is very different for me as I don't do a lot of florals. The new designs are a love letter to the simple flowers found around my home and neighborhood. I didn't pay attention to these flowers until the shutdown in 2020 when I looked for every little bit of beauty and joy I could find.