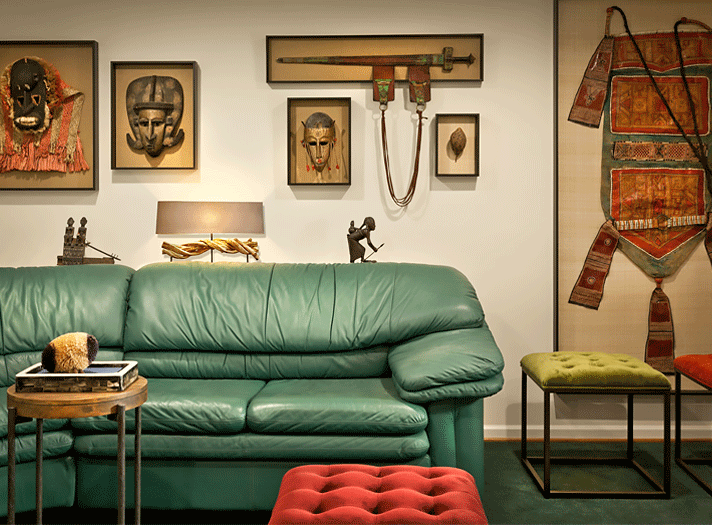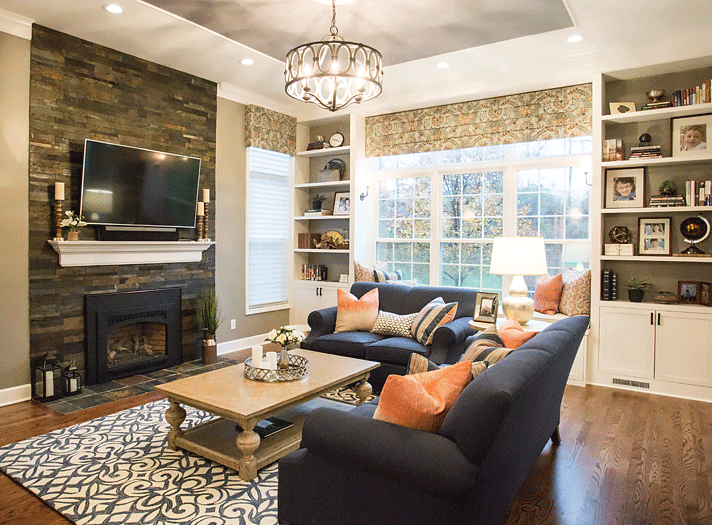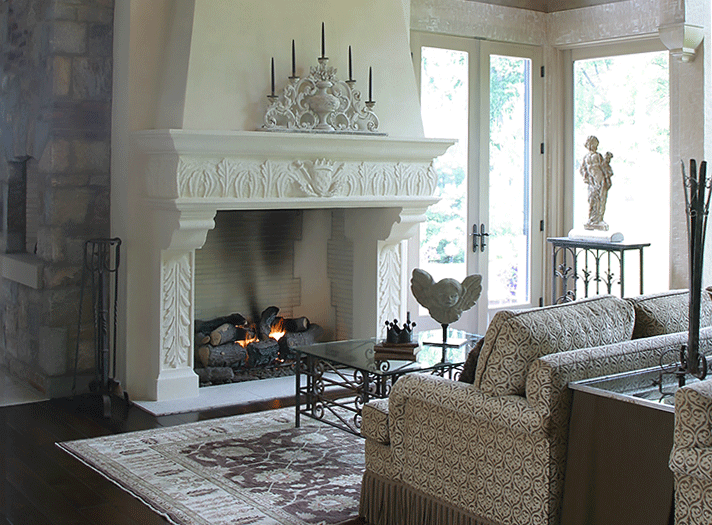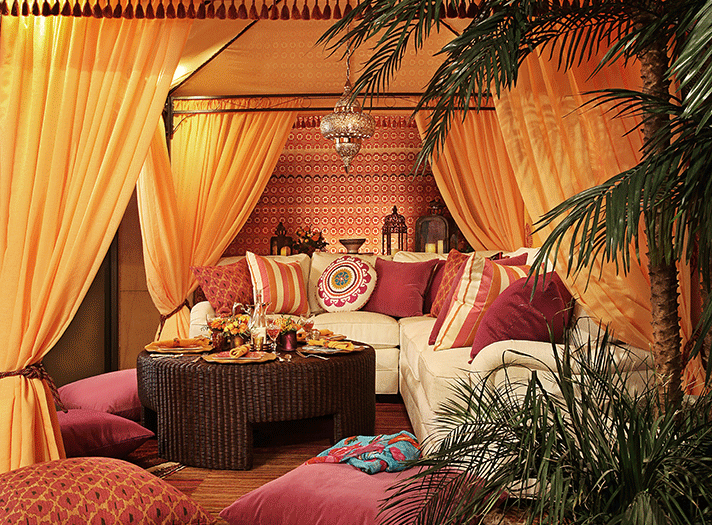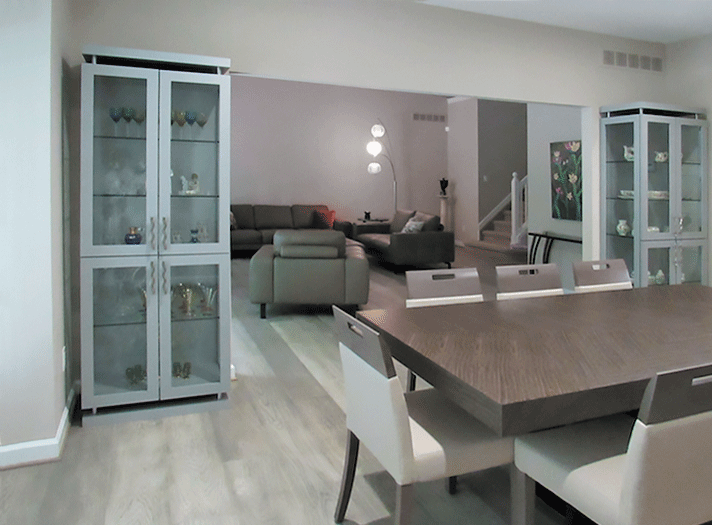 Design elements from around the world have long influenced interior design and acted as a source of inspiration. Whether inspired through travel or to honor their own culture, these top designers share how they incorporate global elements into their clients' homes.
"These artifacts are from my client's own collection. They have traveled the world and brought back items from Africa including masks, sculptures, clothing, and a sword. We worked to incorporate them into the décor of their home. In the dining area of the kitchen we also incorporated a beautiful funeral blanket that the clients found on a trip to Thailand. The painted wood bowl over the doorway in the kitchen is also from travels in Africa."
– Jane Synnestvedt, Jane Synnestvedt Interior Design Inc.
Table and dining chairs: RJ Thomas, Ltd.
"Originally from New England, this client wanted a space that reminded her of her childhood home. Custom millwork and layers of lighting bring an abundance of sophisticated charm without ever sacrificing functionality. A standout feature of this home is the custom built-in storage, complete with a bench seat for the daughter to indulge her love of reading. The custom built-in was the perfect opportunity to highlight the family's travels from around the globe while featuring photos of their children. Adding unique elements such as an intricate fan brought home from their travels in Asia is what makes this house a home. It's all about the adventures we take together and the memories they create."
– Rachel Nelson and Lauren DeLaurentiis, RL Concetti LLC
Fireplace tile: Virginia Tile Company
Sconces: City Lights Detroit
"These clients love all things French. After buying a property in France, they traveled and scoured the French countryside for antiques to bring to the home they were building back in Michigan. French stone masons and master carvers were brought in to create the fireplace in this great room."
– Colleen Farrell, Colleen Farrell Design
Chandelier: City Lights Detroit
Fabrics and trim: Tennant & Associates and Kravet
"This room was a 'flight of fancy' for me. I have never been to Morocco but have been intrigued by the saturated colors, intricate designs, striking architecture, and multi-cultural influences from that part of the world. I also wanted to celebrate the freedoms won by women in that culture when I designed this vignette."
– Gail Urso, Urso Designs
Rugs: The Ghiordes Knot
Sectional: Kravet / Lee Jofa / Brunschwig & Fils
Coffee table: Hickory Chair Interior Design Showroom
Chandelier: RJ Thomas, Ltd.
Pillow fabric: Pindler
"My client comes from Romania. These are all treasures of her parents and grandparents, which include multi-color and clear crystal goblets with some silver in one cabinet and porcelain dishes and serving pieces in the other cabinet. The home is contemporary. I designed these cabinets with framed glass doors and sides with thicker glass shelves and lighting all the way through to give the collection the most visibility and show its importance."
– Lois Haron, Lois Haron Designs