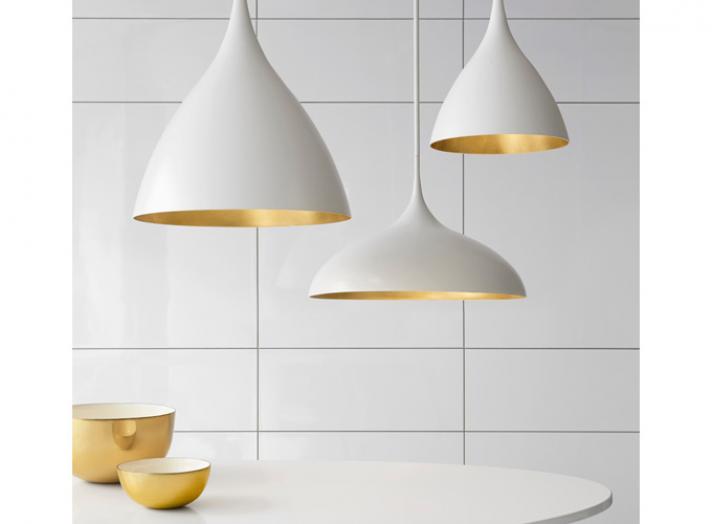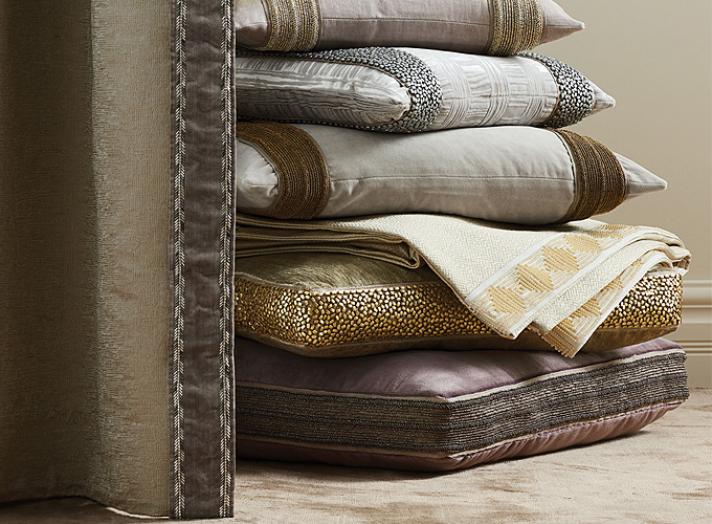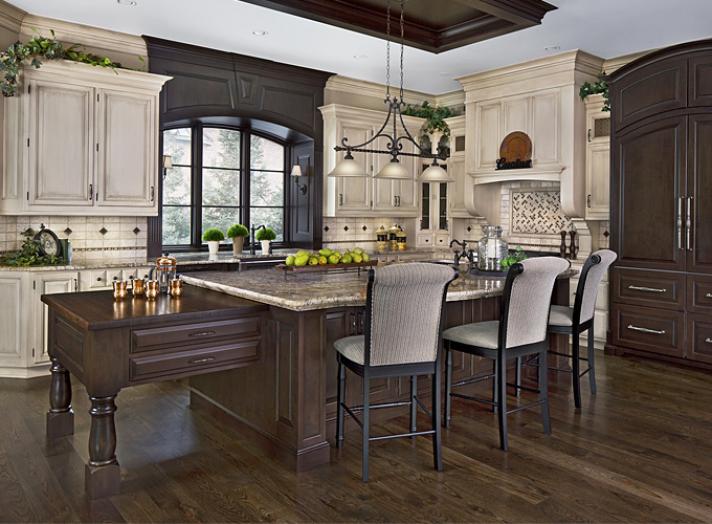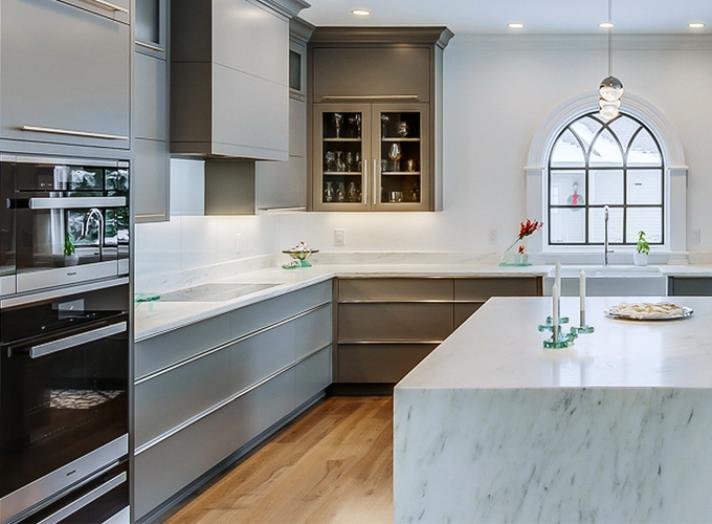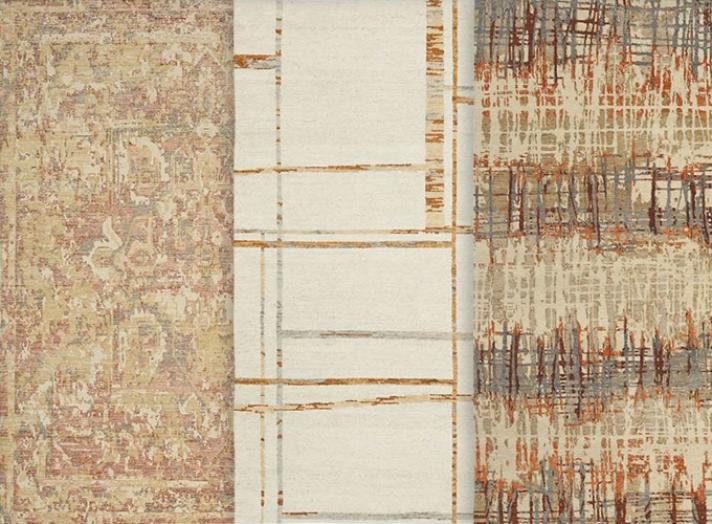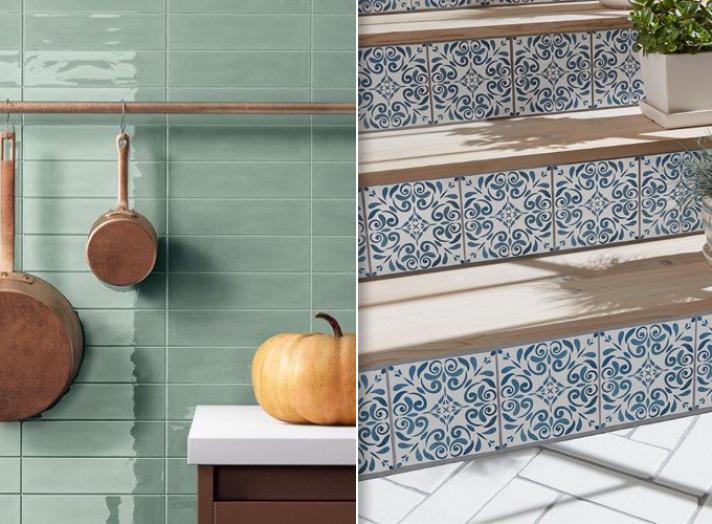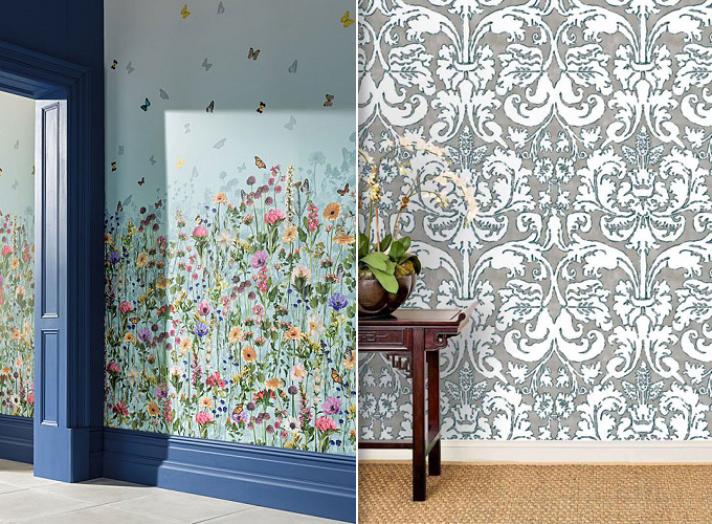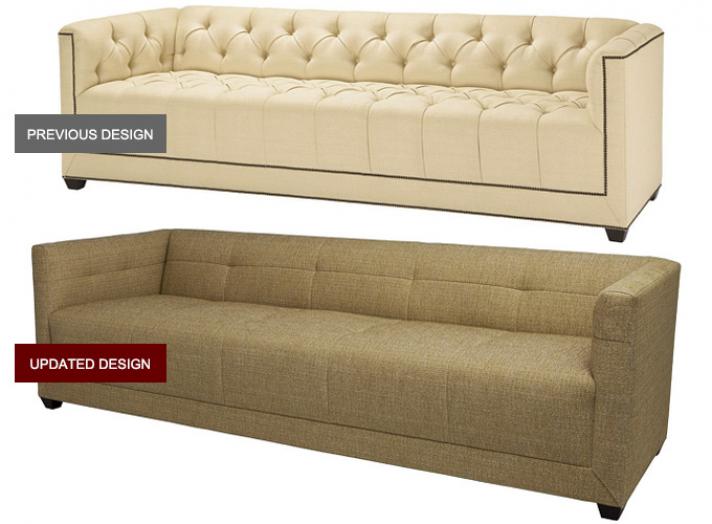 With the new year just around the corner, we asked Michigan Design Center's showrooms to let us know which design trends are emerging for 2019 and which are on the way out.
Looking ahead to 2019, Maria Kramer, Gallery Director of City Lights Detroit, expects chandeliers to continue to take a back seat to oversize pendants. "Pendants typically have been used in smaller areas such as an entry or in groups over a kitchen island, but larger-than-life statement pendants work wonderfully in dining areas. The pendant's single light source is a nice change." Mixed metal, brass, and matte black finishes will continue to be popular, while Kramer believes polished and antique nickel are on their way out.
"From trimmings to metallic accents, designers are making statements with ornamentation. Designers venture into glam and dream up maximalist spaces that push the boundaries of design, using fabrics and wallcoverings that draw visitors into the room. Trim has been on the forefront of this movement. Interior designers are using tassels, beading, embroidery, and cut velvets. From the affordable to the aspirational, adding unique details and touches of personality through ornamentation is definitely a prominent trend." – Loree O'Sullivan, Digital Marketing Manager for Fabricut (Available at Designer Furniture Services + Fabrics)
"Kitchens are esthetic showpieces that are the center of family gatherings, intimate moments, and collaborative work. Some of the up-and-coming superstars are dark wood islands with white painted perimeter cabinetry, Euro-style cabinetry, modern and exotic wood veneers, and painted Shaker cabinetry with accentuated glazes. Outdated cabinetry trends include arched cabinet doors, partial overlay cabinet doors, golden-stained maple, and red-tone stained cabinets." – Elizabeth Jones, Showroom Manager at E.W. Kitchens
"After meeting with sales rep Ned Baker from Tamarian Carpets, a hand-knotted Tibetan rug line, we see a trend in colors going toward the warmer neutral color palette such as gold, copper, and rose gold.  Grey is still represented, but adding the warmer color palette gives it an updated look." – Coralyn Eddy, Showroom Manager of The Ghiordes Knot
"Is grey gone? No! But we are receiving new tiles in many colors, with blue being prominent. Textured tiles emulating fabric are popular options for walls.  Patterned tiles have been popular choices for powder room, bathroom, and mudroom floors, but are also being used for backsplashes and feature walls. Hexagon and chevron shapes have a modern yet retro vibe." – Jan Grudzen, Showroom Manager of Beaver Tile and Stone
Jackie DiSante, sales associate at Rozmallin, says that large-scale wallpaper is in. The Matthew Williamson collection for Osborne & Little and the Christian LaCroix collections for Designer's Guild have some big, bold patterns as well as patterns from Innovations Wallcovering and Peter Fasano, which are soon to be on display in Suite 60.
Steven Irish, Showroom Manager at Baker-Rozmallin, sees a trend in products with clean lines and traditional forms with minimal details that are adaptable and transition well. For example, Thomas Pheasant's Paris Sofa used to be tufted but now has a cleaner look. He feels that fussy trims and frilly fringe are on their way out.