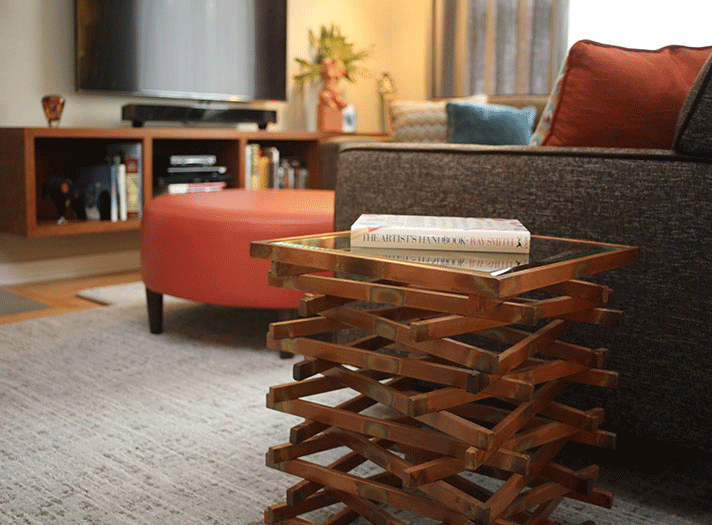 Mixing high-end items with more moderately priced pieces to stay on a client's budget is a balancing act that professional interior designers are adept at handling with skill and taste. Designers know when and how to choose a more affordable piece in a room without sacrificing the space's cohesion or impact, such as in this example by Dan Davis Design. Find out how designers accomplish this as they share some of the tricks of their trade. MDC's Sample Sale is March 13-14, so maybe you can find a furnishing that mixes well in your space.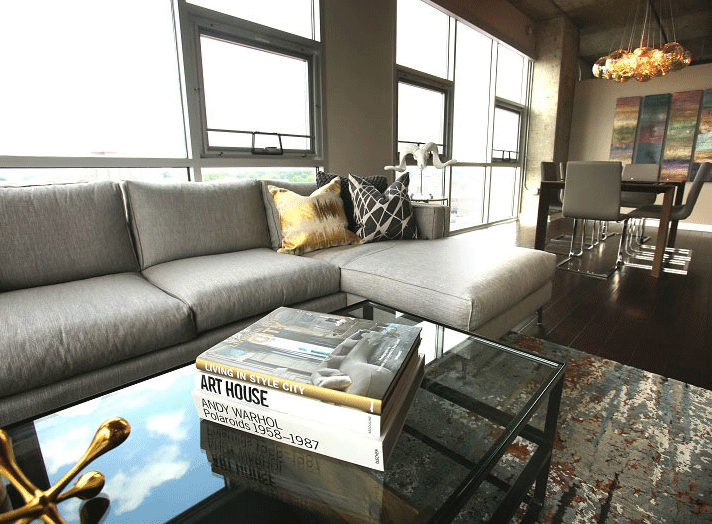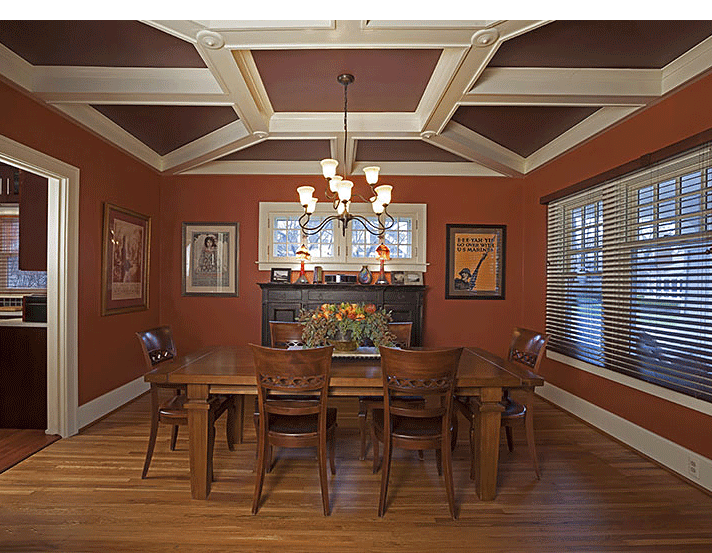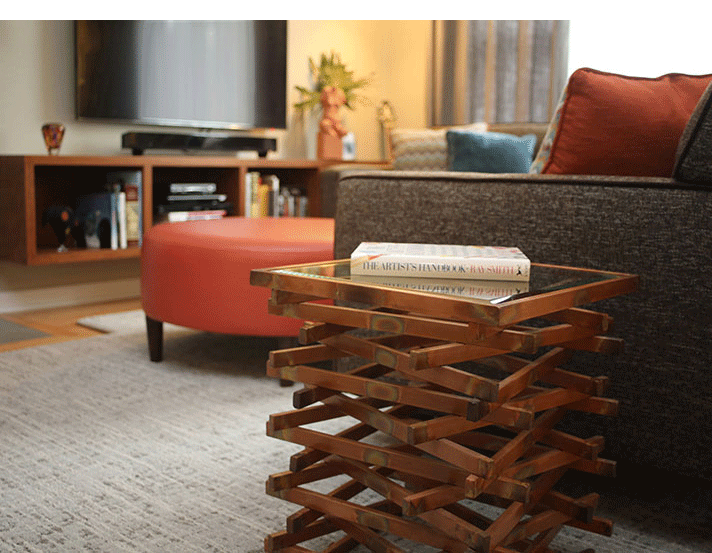 Dan Davis and Paul Johnson, owners of Ferndale-based Dan Davis Design, offer these additional tips for combining high-end and moderately priced items:
Pay attention to finishes. Let the most important piece lead the direction for all other similar finishes. For example, if you put your money into a gorgeous chandelier of burnished gold, make sure the other coordinating metals in the room of lesser costs don't look cheap. It pulls down the whole look.
Great artwork can make a room, but it can also run up the budget. Decide where you want those one or two great pieces to be showcased. Then to fill out the rest of your art needs, purchase interesting pieces that might come from a good student show or a local emerging artist who has budget-friendly pricing.
Lighting is one place where we like to have a decent budget. The right piece and right quality of light can make almost any room seem richer. Pull the budget back on some of the accessories and make sure the lighting is beautiful, functional, and dimmable.
If the budget doesn't allow for all the fabrics to be top tier, choose a couple of pieces to splurge on, and then for the other selections mix up your textures.  Textures can help hide the difference between high-end and affordable while still adding interest to the room.
One or two antique or vintage pieces in a contemporary room can make the whole space feel more collected. When a room feels like you bought the entire showroom display, it feels less thought out and interesting. Mix in an unexpected piece or two.
When working on a mixed budget, pay special attention to scale.  Buying more pieces to try to stretch the budget is often a mistake. One perfect piece in the right scale at $1,000 is often more wisely spent than 10 pieces at $100 each. More is not always more.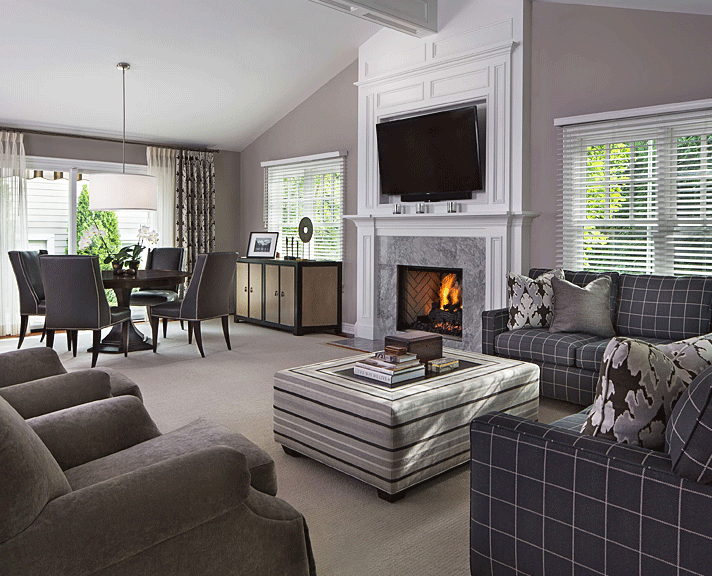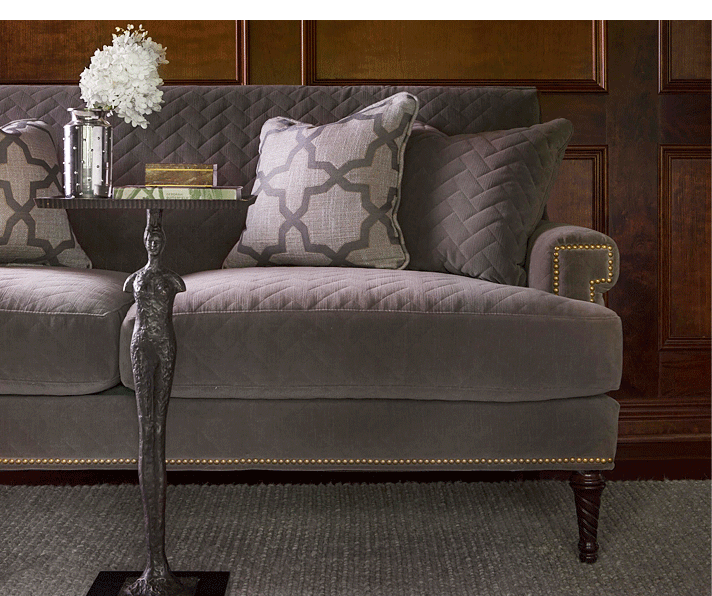 "We find that our clients' money is better spent on items that take a lot of wear and tear, like upholstery, and can be saved on accessories, wood furniture, and often even on drapery," maintain Arturo Sanchez and Barry Harrison, principals of Royal Oak-based Art | Harrison Interiors.
"For example, these images above are of a home where we used our top upholstery lines for the sofas and used a "second-tier" (but still quality) line for the dining table and cabinet off to the side. Clients can also save money on window treatments by using stationary side panels with a fixed sheer instead of full-functioning drapery, as well as using wooden blinds on side windows for additional texture while saving costs.
"Finally, the sculptural table featured in the second photo was a major cost-saver with a huge impact," they say. "It provided a sculptural element to the space that really stood out but was purchased through an accessory line rather than a furniture line – helping to save our client money. This is something we often do with accent pieces like side tables and accessories to help our clients' budgets stay on track."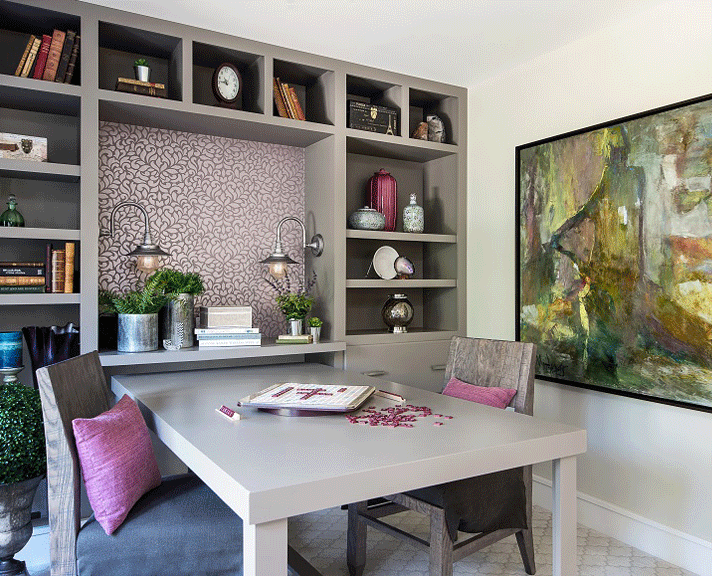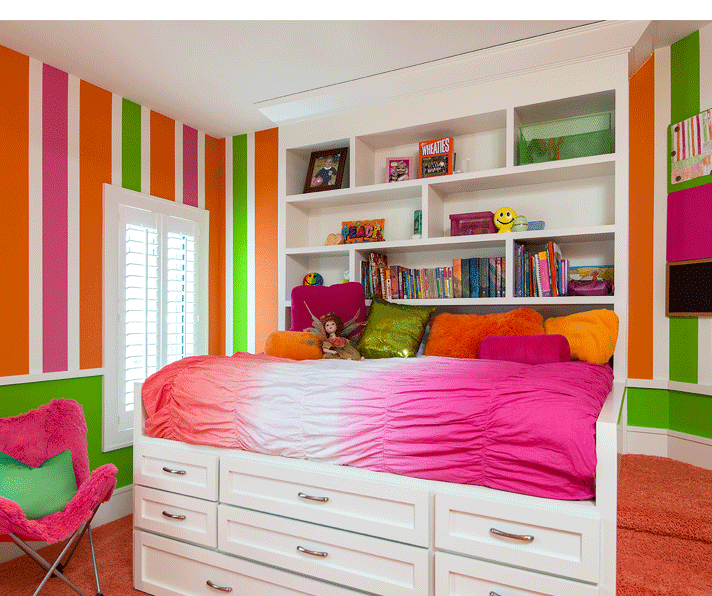 Designer Terry Ellis, principal of Room Service Interior Design at Michigan Design Center in Troy, deftly balances custom furnishings and art with more budget-friendly items. She also has some cost-effective solutions when the budget threatens to balloon. For instance, in the photo of the girl's bedroom, she painted stripes instead of using more expensive wallcovering because the bulk of the budget in that room was taken up by the built-in shelving and storage bed.