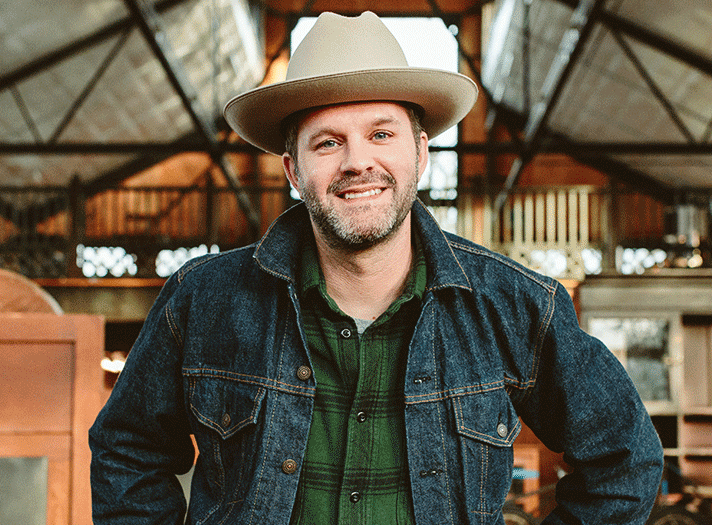 Ahead of his visit to MDC during next week's The May Event, we caught up with design change-maker Max Humphrey and learned more about his unconventional path from punk rock bass player to internationally acclaimed designer with a new, exclusive collection with Pindler and Sunbrella. Max also talks about his love of the outdoors and how it has inspired his trademark lived-in, layered look that has earned accolades with design enthusiasts everywhere.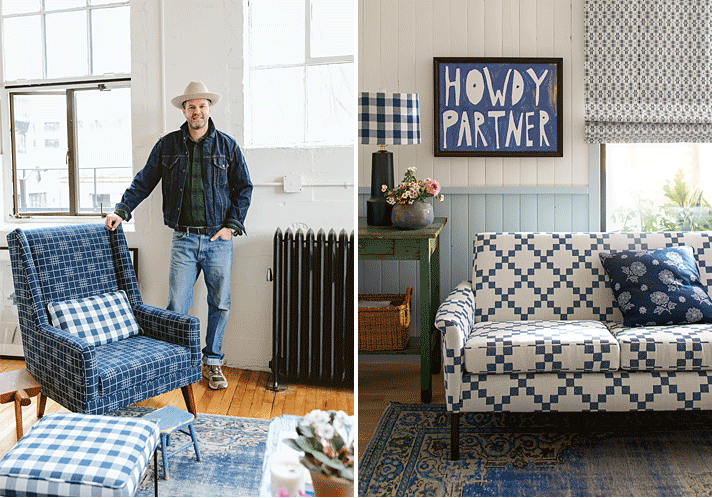 You've lived quite the life, from your childhood in New England to your time as a punk rock bass player in your early 20s. Fast-forward to now, where you reside in Portland, Oregon, with a successful interior design firm, multiple product lines, and two published books. Can you tell us what led you into interior design?
After my band stopped touring and I returned to LA, I was supposed to be looking for a job. But, instead I was making my apartment look cool by painting and rearranging furniture and vintage shopping. Friends would come over and comment on my space and that got me thinking of how I could do this for a living. I didn't even know what interior design was. So I did a deep dive into the world of design and the rest is history.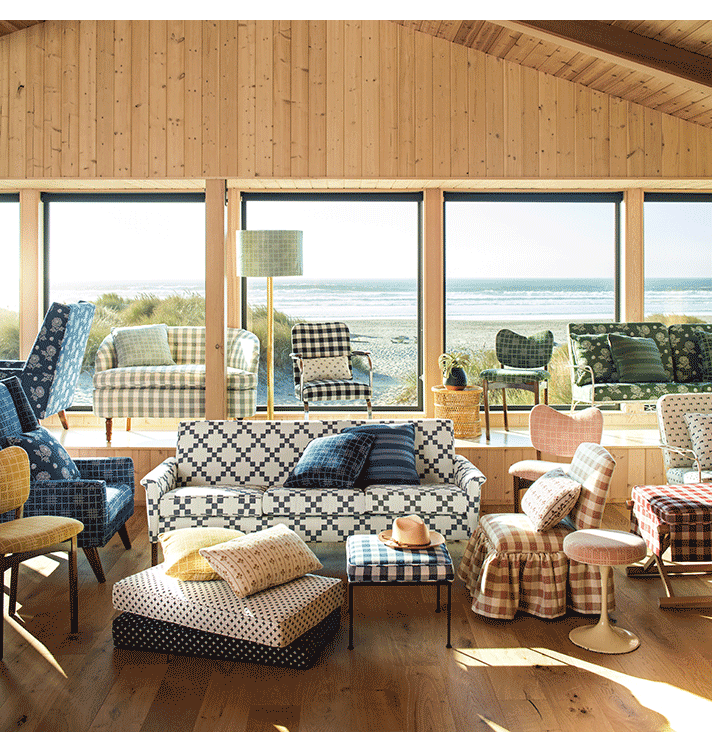 This debut collection with Pindler and Sunbrella is chock-full of Americana-infused motifs. Can you tell us a little more about the role American nostalgia plays when creating your designs?
A lot of the themes I'm drawn to now can be traced back to decoration styles that were familiar to me growing up in New England. Both at my own childhood home and the sites and scenery from right outside the door. Bringing those themes to life in my new fabric collection takes me back home.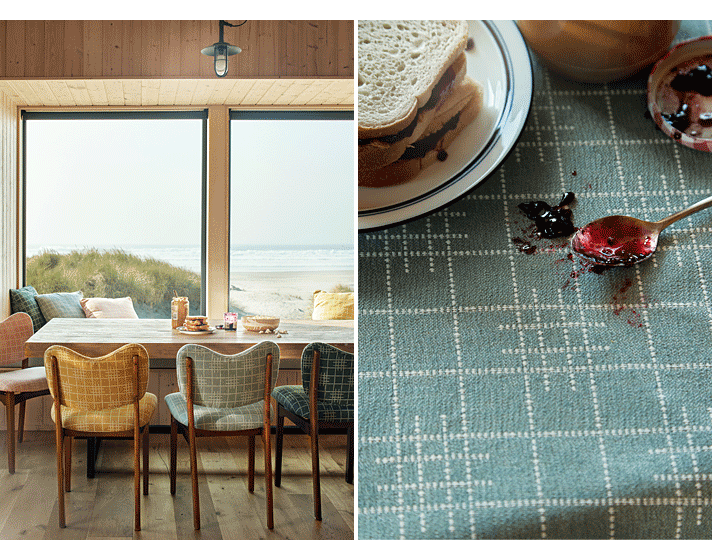 Your designs appear to be very relaxed and approachable. How do you select patterns and colors that reflect this livable and accessible aesthetic?
Most of my clients (and I'd including myself here) are families with young kids or four legged 'children', so everything needs to be comfortable and not fussy. I take color and pattern inspiration from things I see in nature.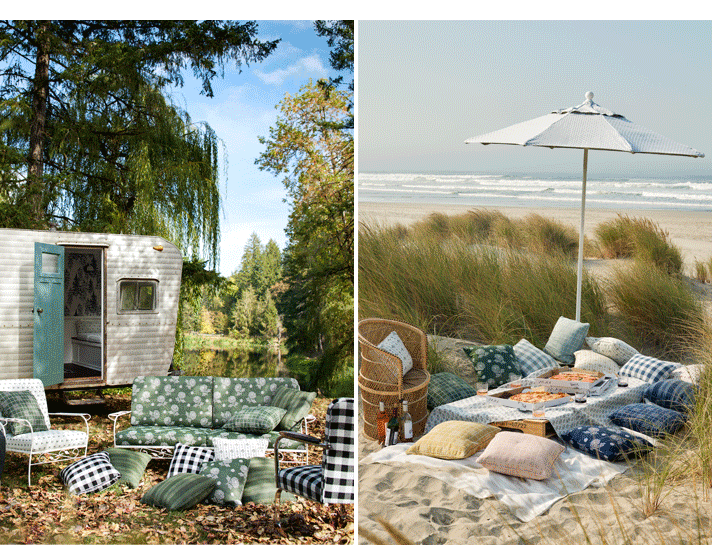 It goes without saying that you are a fan of the great outdoors. Your new book, Lodge: An Indoorsy Tour of America's National Parks, is a remarkable testament to that! How has nature influenced you as a designer?
As much as I love to travel, my favorite part of any trip is going home. Bringing the outdoors in, is a way to feel like you're always on the road.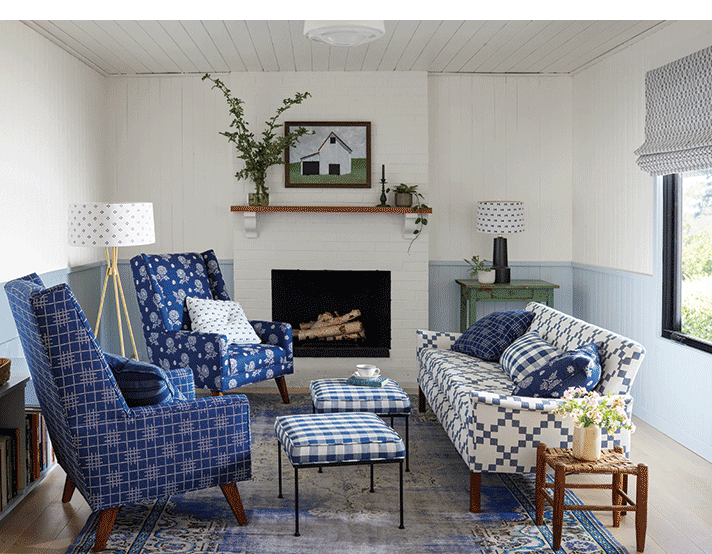 You were heavily involved with the styling of Pindler's exclusive Pendleton Collection by Sunbrella®. That collaboration between you and these iconic brands is such a natural fit! Can you tell us how the stars aligned to create this collaboration and how your new exclusive collection with Pindler and Sunbrella relates and differs from this previous collaboration?
Interior design is all about relationships and I've known both the Pindler, Pendleton, and Sunbrella teams individually for many years, so it was a natural fit for me to style their collection collaboration. For my collection, the biggest goal was to make the patterns as usable as possible for designers while still being interesting and unique. I could definitely see someone using a Pendleton collection fabric and one of my fabrics in the same room.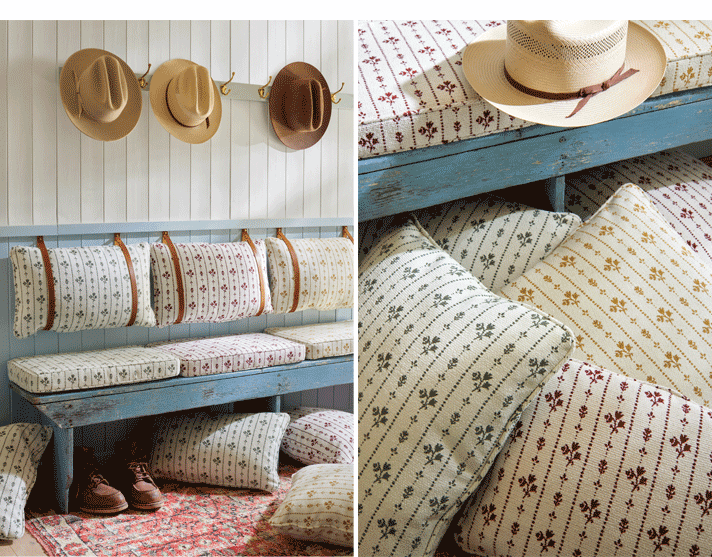 Do you have a particular favorite design or pattern in your new collection with Pindler?
The Floral Stripe pattern is my current favorite. It was inspired by vintage western wear. I love how soft and fuzzy it is.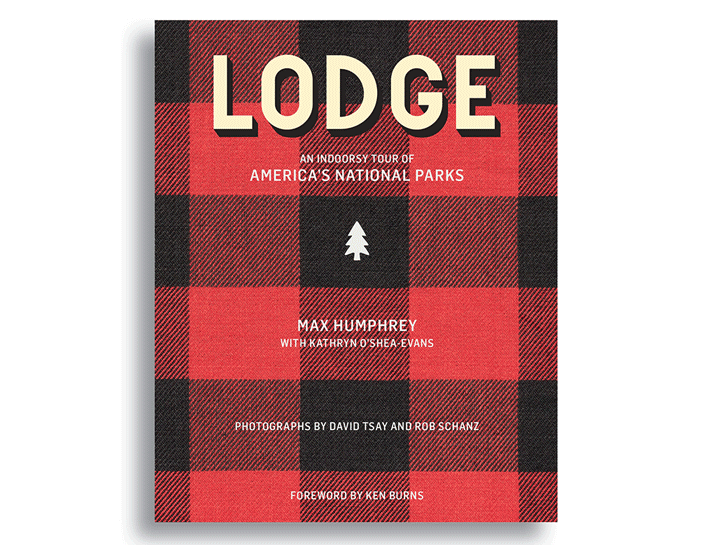 Join Max Humphrey at the Pindler showroom immediately following the 11 a.m. panel during The May Event. Max will be signing copies of his latest book, LODGE: An Indoorsy Tour of America's National Parks.