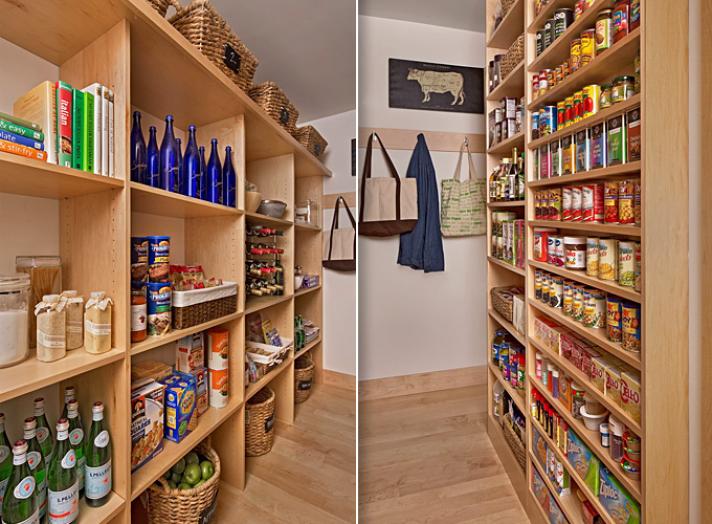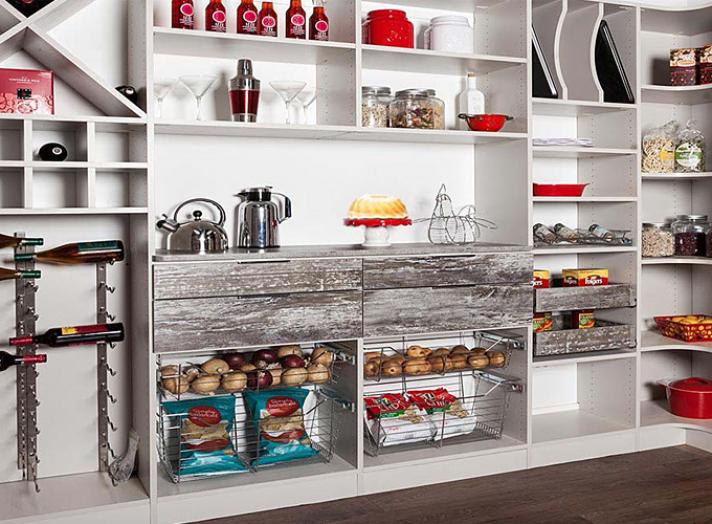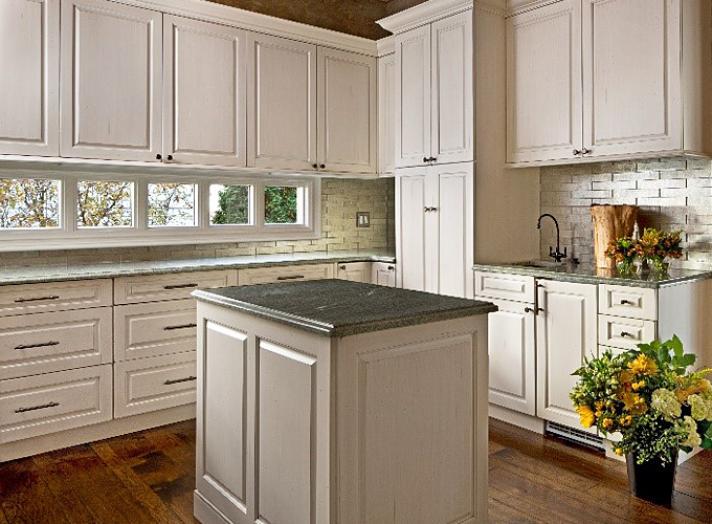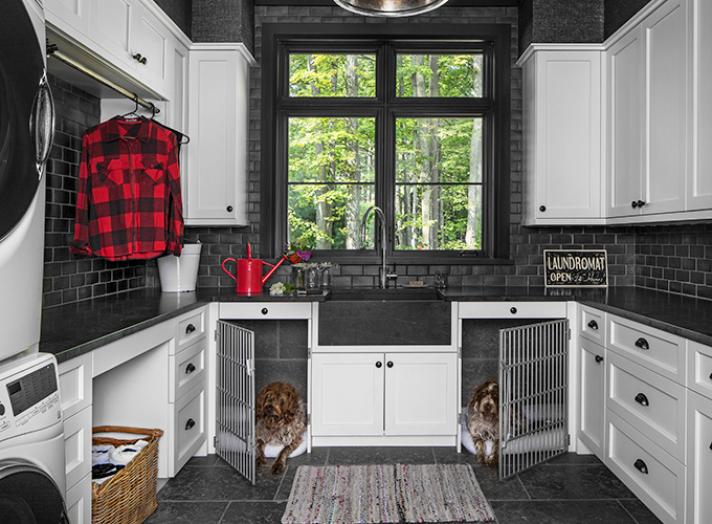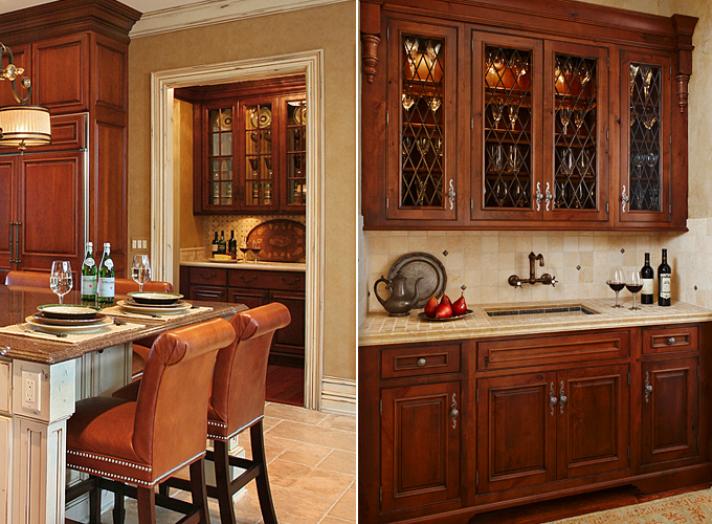 Now that the hustle and bustle of the holidays have passed, there is no better time than the new year to get organized. Whether it's a butler's pantry or a walk-in closet, these multi-functional spaces offer great storage solutions that help create order for the homeowners.
"A functional and organized pantry is one of the most significant pieces in your kitchen remodel. The secret lies in maximizing your pantry's organizational capabilities so that you can keep it fully stocked and functional. Whether your space is large or small, consider the following ideas: Organize with shelves and racks (think spice racks), maximize vertical space (for storing that seasonally used small appliance) and invest in canisters, jars, and baskets (hide all the mess in an aesthetically pleasing way)."
– Elizabeth Jones, Showroom Manager at E.W. Kitchens
"This large pantry is an essential staging area for the whole operation of the kitchen. The pantry is built off the kitchen and there is an entrance from the garage, so it's easy to drop off groceries on the island before having to put them away in the cupboards. There is a lot of storage – including a pull-out drawer for shoes and another for coats. The sink is used to make floral arrangements and for prepping for parties. There is a small beverage refrigerator in this pantry island. There are also smartphone device chargers built into some drawers. Venetian plaster was applied to the ceiling in the pantry to add depth and to balance the visual weight of the floor. A casual knob was selected for the cabinet hardware to complement the sink and faucet. The floors are hand-scraped walnut. Windows were added above the counter to let natural light in."
– Jane Synnestvedt, Jane Synnestvedt Interior Design Inc.
This laundry / mudroom, designed by Lucy Earl of Jones-Keena & Co., is part of a whole home new-build construction on Torch Lake, Michigan. The space follows much of the theme of the home, particularly the nearby red/white/black kitchen. The entrance to the room is through a sliding red barn door. Metallic tile lines the walls; hand-crafted metallic grass cloth reaches above the cabinets to the ceiling. The counters and sink are warm soapstone. The clients are both veterinarians and doggy-details mattered. Look closely: their pups are both lounging in their specially designed, custom-built kennels!
The butler's pantries in these kitchens, designed by Jennifer Taylor of Jennifer Taylor Studio, both display her clients' substantial collections of crystal. The upper cabinet interiors are well lit and highlight the crystal's beauty, creating an eye-catching glow. The clients have additional pantries for food staples, so these lower cabinets serve as storage for large serving pieces. The counters offer staging space for food and a surface for pouring beverages en route to the dining room.