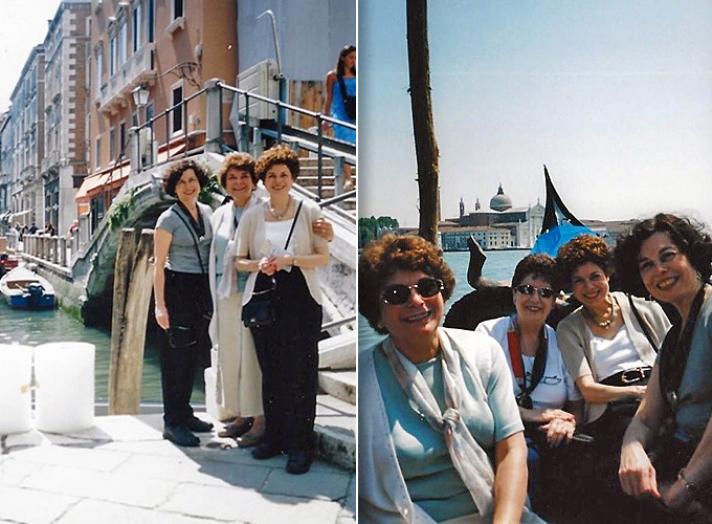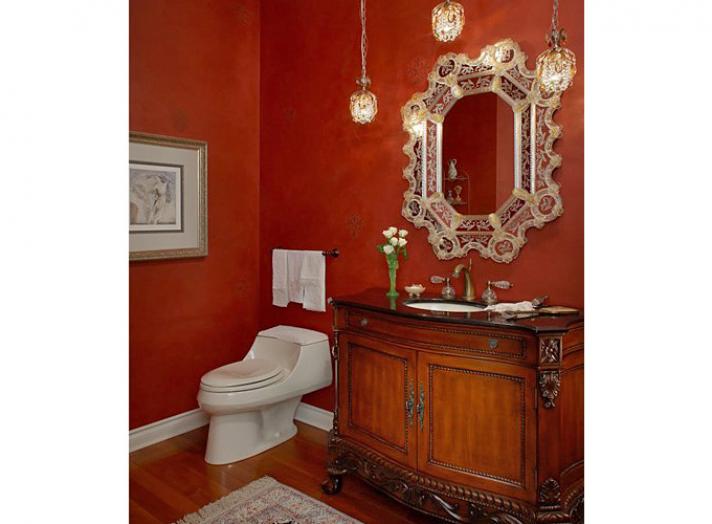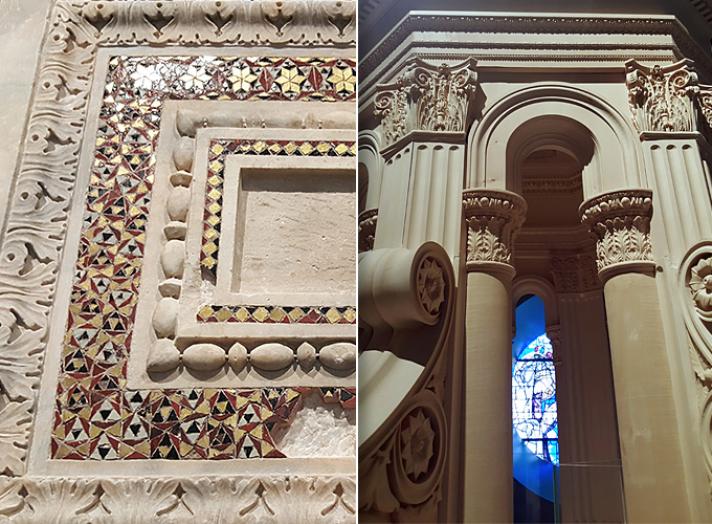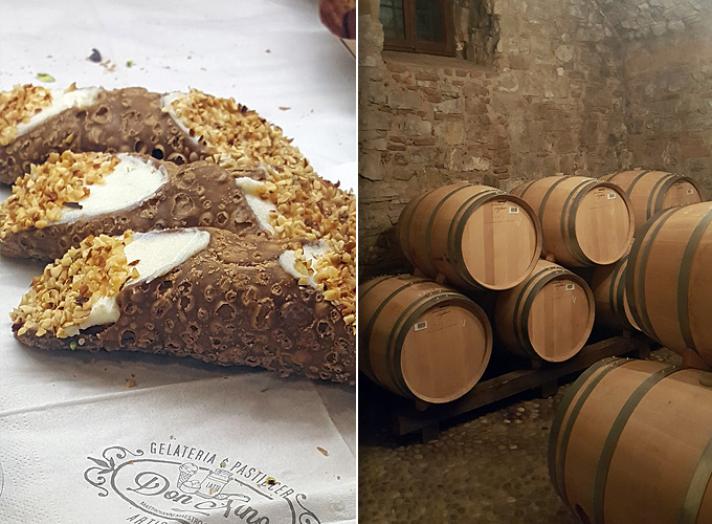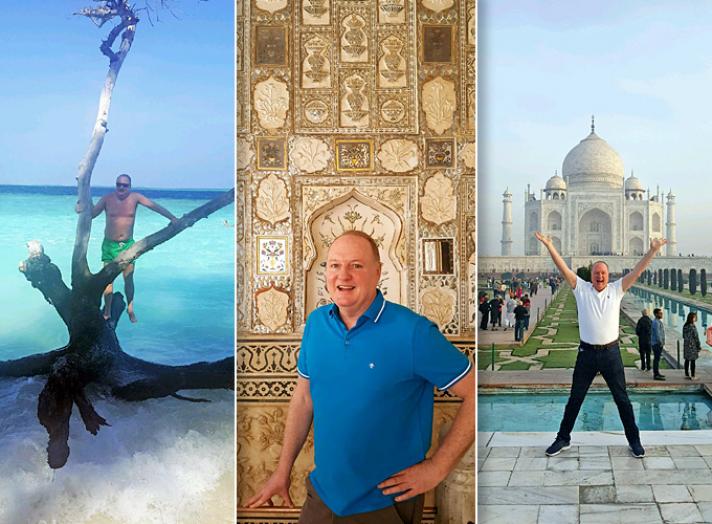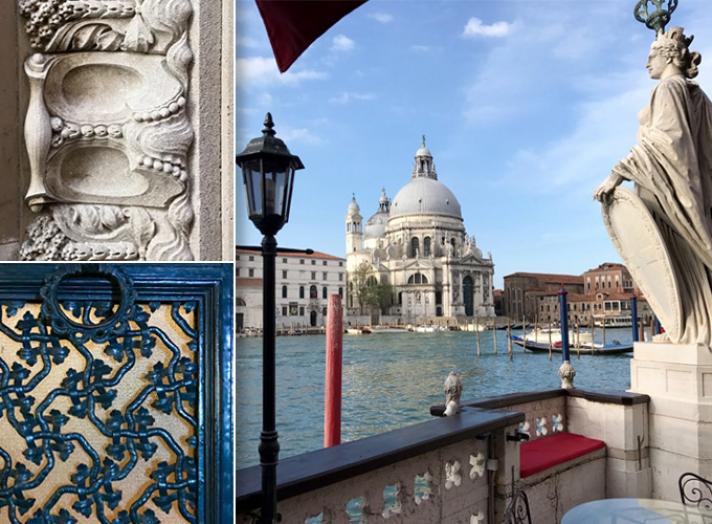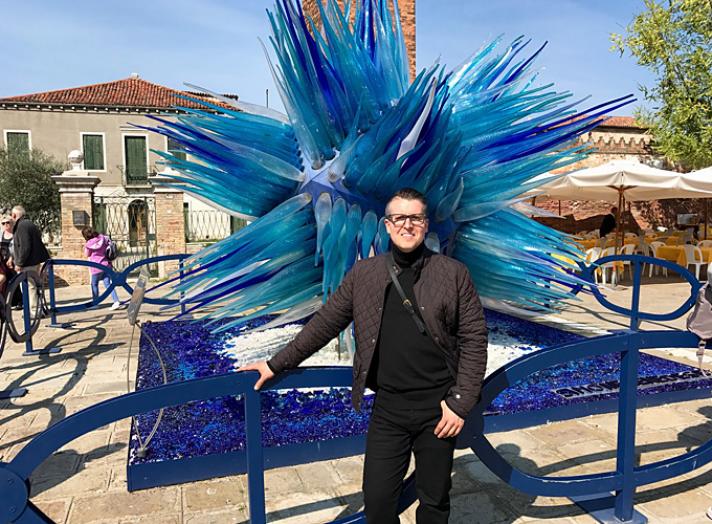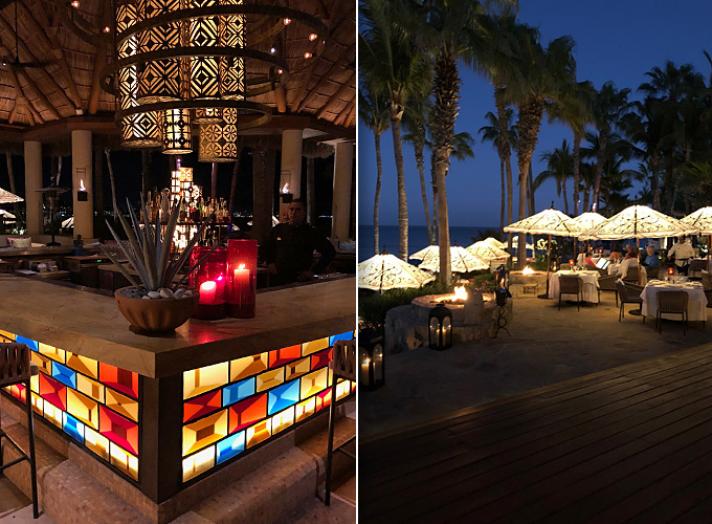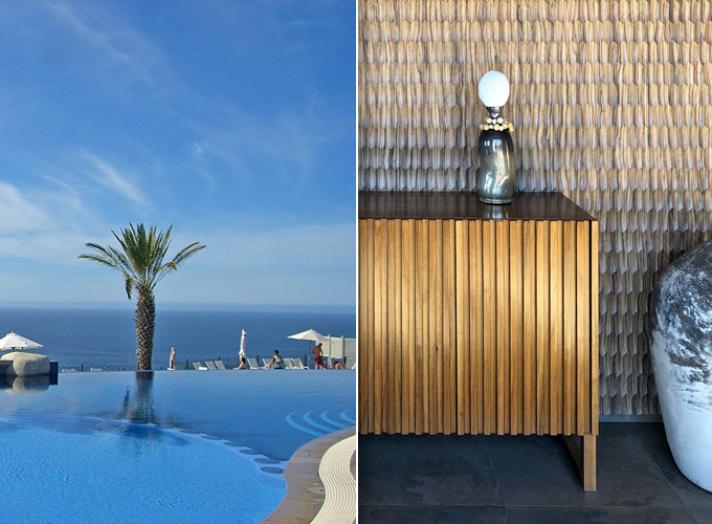 We wouldn't grow as people if we remained forever in our little corner of the globe. For designers, travel serves as a conduit for creativity and inspiration. Perhaps centuries-old mosaics in India, hand-blown Murano glass viewed in Italy, or the turquoise beaches of Mexico will find their way into a designer's repertoire once he or she arrives back home. A region's architecture, geography, flora, and even cuisine can inspire, too.
"My favorite city in the world is Venice, Italy. Venice is nicknamed 'La Serenissima,' which translates to 'The Serene One.' My parents were born in Italy, so I have traveled there many times, often visiting Venice as part of the trip. The photos above are from a trip with my sisters in 2002. There is something mysterious and exotic about this island city, this city of romance. Its interiors are grand with a wealth of detail and rich color schemes of burgundy and dark reds. The powder room above was very much influenced by elements of Venetian design. We used a rich red Venetian plaster on the walls and embellished it with embedded stencils (thank you, Barbara Johnson from Walls of Virtue). Venetians have an ongoing love affair with elaborate glass accessories and intricate mirrors to glamorize their spaces. Most of us are familiar with Murano glass made on the Venetian island of Murano. In this powder room we used a detailed Venetian mirror and provided lighting via faceted glass pendants. The vanity, with its carved elements, bows to the Rococo style seen on many commodes in Venetian interiors." – Linda Shears, Linda Shears Designs
"I recently traveled to Rome and Montenegro and was inspired by the incredible architecture, beautiful people and the insanely delicious food. The culture put an emphasis on spending time with family, specifically over food. Also, the 'vino' has inspired a few wine rooms I'm working on right now with elements influenced by Italy." – Amanda Sinistaj, Ellwood Interiors
"The Maldives inspired me because their airport wasn't built until around 1975, leaving it untouched by pollution, so the water is clear and even more amazing than any water I have ever seen. The color is unreal and the most sparkling blue. The Maldives is made up of hundreds of little islands and on our island, we were the only Americans of about 100 guests.
The other pictures above are from my trip to India. The garden design seen behind me at the Taj Mahal was done 100 years ago and features a medallion pattern that is very relevant in fabric designs today. Another palace in India also inspired me as it had the most reflective mosaics that were done hundreds of years ago." – Paul Feiten, Paul Feiten Design
"The photos above are from my two-week trip to Italy. Even though I went to Rome and Florence, it was Venice that really struck me. Venice was a huge merchant city, so it was the cross-cultural architectural details that really interested me. Most of the photos I took were of details of the stone and iron work, which I found fascinating. In my travels I really like seeing how people live in ancient environments and how modern elements are integrated. One of the best examples was visiting the island of Murano, where artisans are using centuries-old techniques to create modern pieces." – Arturo Sanchez, Art | Harrison Interiors
"Cabo San Lucas has been a destination spot my husband and I have traveled to for years. The colorful terrain, calming organic feeling, their use of indirect lighting in landscape and architecture has all heavily influenced my design style. Probably why I love blue so much – any shade of blue, as that is the color I most think of when going to Cabo.
Additionally, we keep going back to Italy. In my opinion, there is no other culture that pays attention to detail like the Italian culture. Their fashion designs are impeccable. The boutique shopping in Italy is inspiring in and of itself for their fashion sense. And, of course, the terrain and architecture is awe inspiring!" – Cheryl Nestro, Tutto Interiors