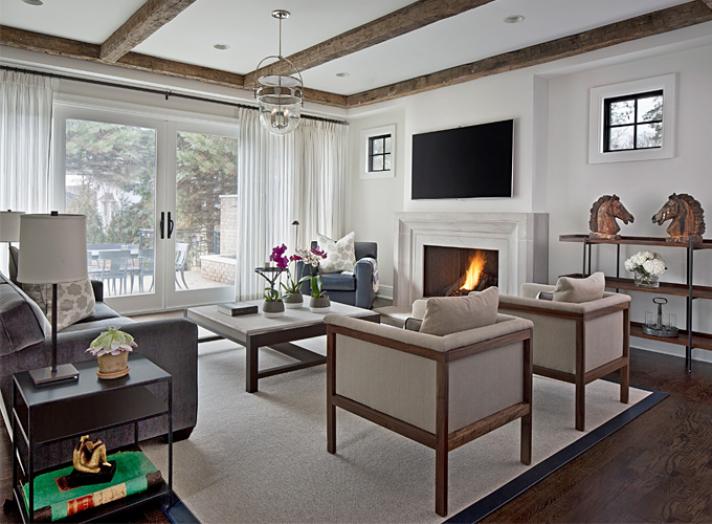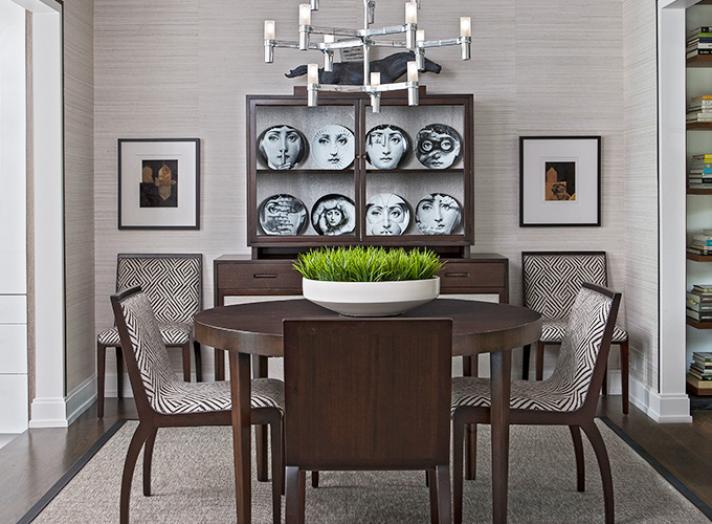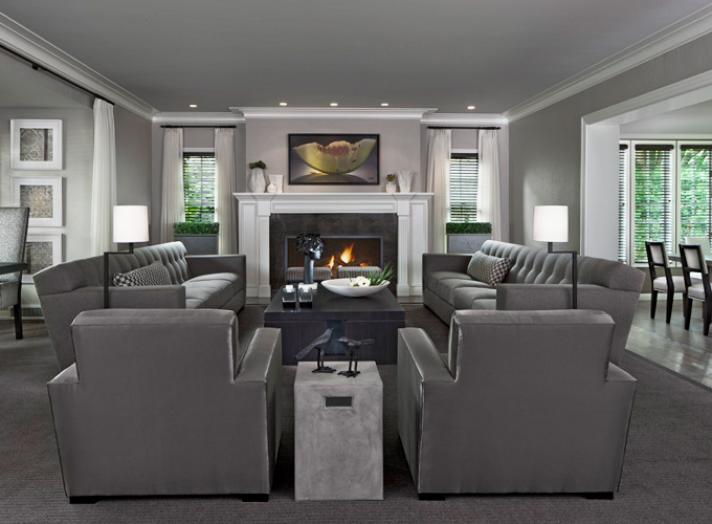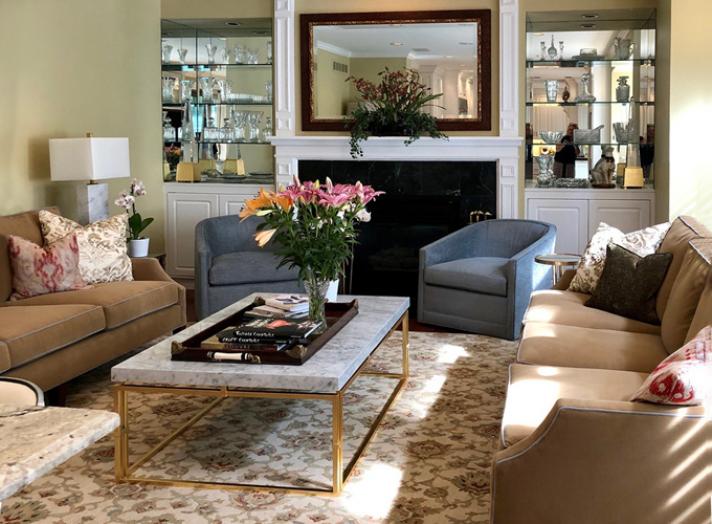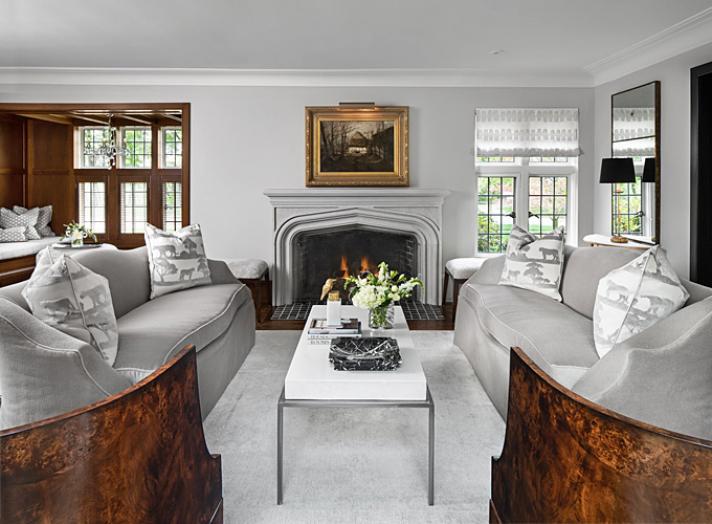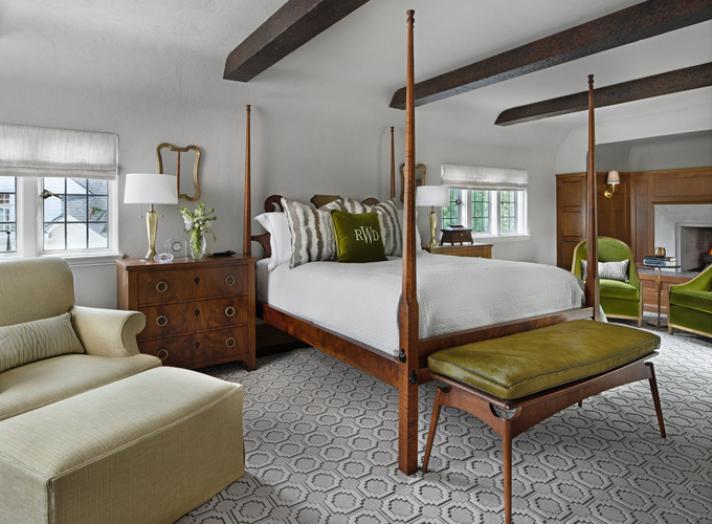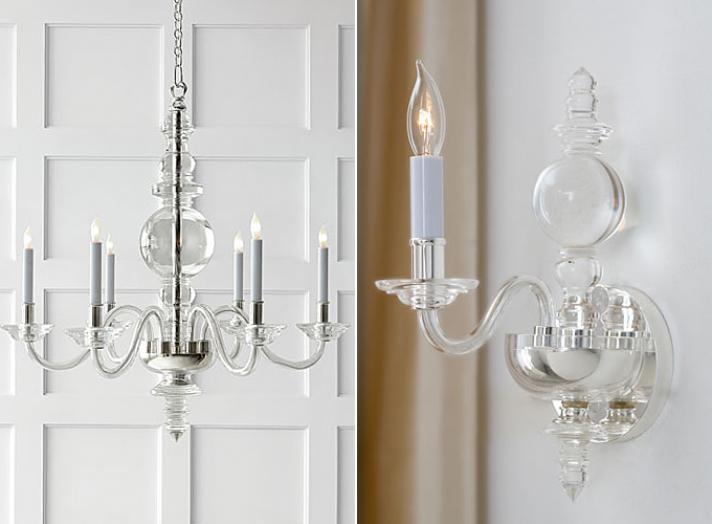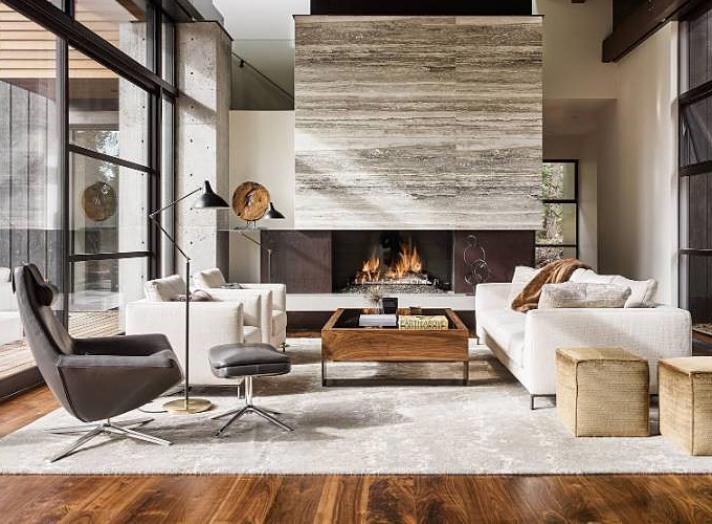 Design trends come and go and what seems popular today may be passé tomorrow. Good news! There are many timeless designs with staying power that can keep our homes fresh and current for years to come. Top designers and MDC showroom managers share their favorites.
"Our goal for this room was to create a relaxed and inviting space that would grow with the homeowners. The design mixes clean, geometric lines with plush fabrics, creating a space that is elegant yet durable, ultimately providing a comfortable place where the whole family can gather. The use of quality materials and a neutral color palette evokes a sense of timelessness that will remain classic, allowing the family to enjoy this room together for years to come."
– Carrie Long, Carrie Long Interiors
Chairs: RJ Thomas, Ltd.
Side table and floor lamps: Visual Comfort
Fabrics: Tennant & Associates
"Classic spaces are tasteful, good looking, and are not overdone. They continue to look fresh as trends come and go. To achieve a timeless and classic look, conscious restraint and carefully selected furnishings should be your guiding principles. As an example, the furniture in the dining room shown was manufactured and purchased in the 1950s and the light fixture has also been in production for at least 40 years. Classic stands the test of time."
– Amy Miller Weinstein, AMW Design Studio
"Timeless design begins with classic selections including fabrics, finishes, and upholstery. Many classic fabrics are now available in durable options that can withstand everyday living. Classic fabrics to me are patterns that have withstood the test of time: herringbone, stripes, Aubusson florals. In terms of solids, I gravitate toward mohair and velvets for upholstery and silks and linens for draperies and lamp shades. For practicality, I use performance-driven fabrics to deliver longevity to my clients. The balance in the room pictured above is what makes it classic. Pairs of seating, tables, and lamps were all used. A classic rug was selected to ground the space, and crystal accessories are massed for overall effect on the shelves."
– Jane Synnestvedt, Jane Synnestvedt Interior Design
Area rug: The Ghiordes Knot
Custom pillows: Decoroom
Pillow fabric: Schumacher
Jones-Keena & Co. interior designer Kristin Smith relies on symmetry, monochromatic color schemes, and geometric patterns in her timeless, classic style. Kristin is a believer in clean, simple design (never over-accessorizing) and in utilizing natural light. The renovation of this 1920s Birmingham Tudor reflects many of her favorite design elements. The elegant, rich living room features Tennant & Associates fabric on the sofas and Kravet shearling on the stools flanking the fireplace. The sheer window shade fabric is also from Tennant & Associates. Kristin uses color and symmetry in the master bedroom to create a cozy and warm retreat. Matching bedside chests and mirrors flank the poster bed. Chartreuse fabric on chairs is by Cowan & Tout and by Hyde (Tennant & Associates) on the stool. Bed pillows are by Travers (Kravet).
Maria Kramer, Gallery Director of City Lights Detroit, is surrounded by classic Visual Comfort & Co. designer lighting in the Michigan Design Center showroom. Maria turns to the Chapman & Myers collection for classically influenced style and traditional silhouettes. Visual Comfort's chief designer, industry legend Sandy Chapman, established this first signature line of products some 30 years ago. Chapman & Myers' ever-popular George collection of chandeliers and sconces recalls classical inspirations and features crisp crystal and glass bodies which are finely sculpted and wonderfully chic. When working with designers, Maria finds the George line works beautifully in both traditional and contemporary decor.
"Classic design can be achieved with a neutral palette that includes a mix of textures. Wood, wool, and stone elements are always in style. Seen from the street, our homes may resemble others, but within, they express our style and uniqueness. Unlike mass-produced rugs, hand-knotted Tibetan rugs are designed and produced one at a time for people with a passion for design."
– Coralyn Eddy, Showroom Manager of The Ghiordes Knot