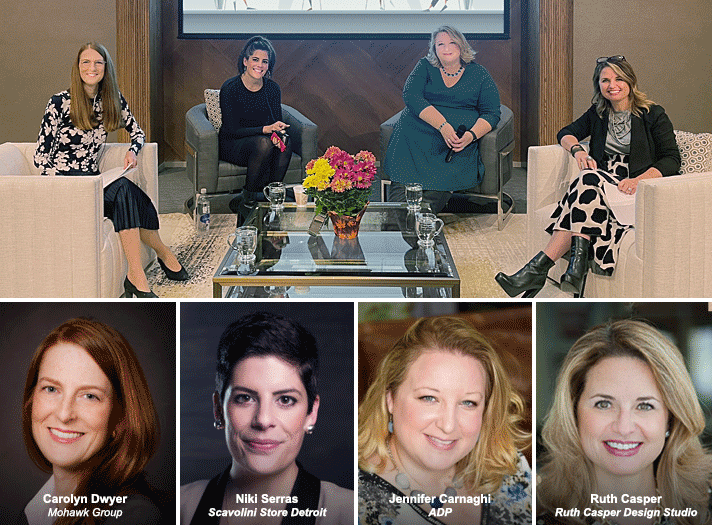 The fourth and final installment in MDC's Designer Network Series was an informative conversation all about networking. Moderator Carolyn Dwyer, Account Executive at Mohawk Group, opened the discussion with a surprising statistic that 80% of jobs landed today are via referral, illustrating that networking is not just a useful skill—it's critical to your survival. Read on for a recap from our expert panelists on how to make meaningful, professional connections in the design industry.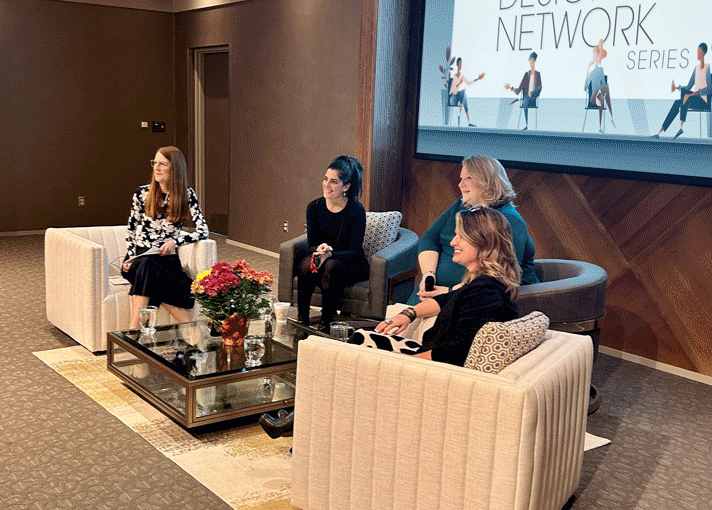 Putting Yourself Out There
The panel began with a deep dive into the development of an 'elevator pitch', and more importantly, the urgency to discover your why. Panelists shared stories about how meetings with new prospects became easier and more natural once they learned the true reason behind what they do for a living. People are much more likely to engage with companies and professionals that are passionate about what they do.
When asked to share advice for newcomers to the industry, Niki Serras, Partner/Owner of Scavolini Store Detroit, emphatically replied, "Shots on goal… just go for it!" The other panelists agreed with her sentiment that trial and error, and getting comfortable with being uncomfortable is ultimately the best way to put yourself out there.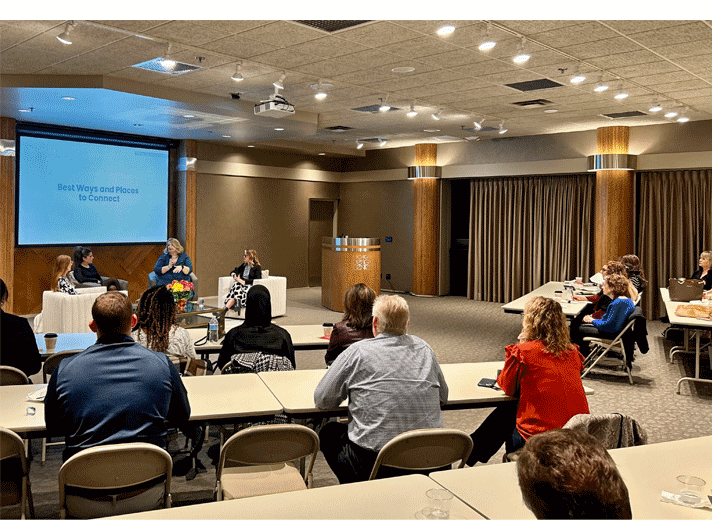 Best Ways and Places to Connect
Designer Ruth Casper of Ruth Casper Design Studio shared how her firm has annual, quarterly, and sometimes even weekly meetings to determine the best opportunities to participate in. The consensus amongst the panelists was that it is okay to be selective. Not all events are for everybody, and even if something has been beneficial in the past or is seemingly popular amongst peers, it should ultimately align with your current goals and help nurture growth.
All the panelists attested to the power of volunteering with pro-bono projects in the community. This type of impactful work not only helps to determine your why, they are tremendous opportunities in terms of networking. "You'll cross paths with all sorts of people that you normally would not and get to know them at a much more intimate level," added Dwyer.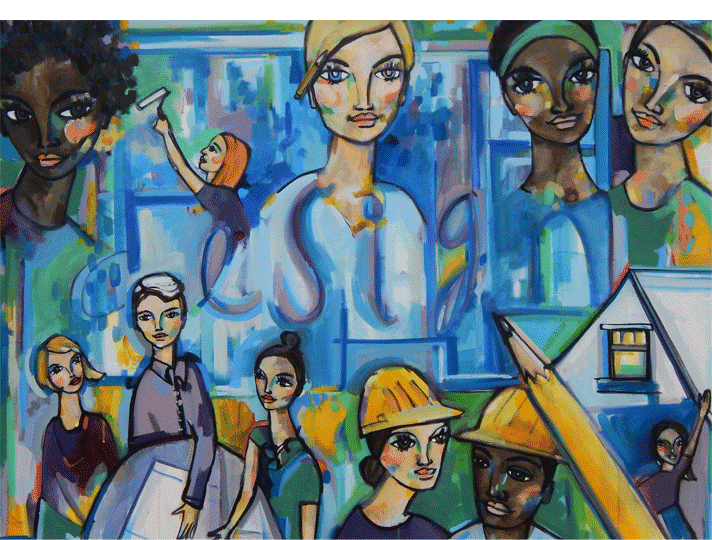 Establishing a Game-Plan
Whether it's a large international event like High Point, or a local trade show, it is crucial to develop a game-plan both before and after any event to maximize the potential of securing meaningful connections. Before, that usually entails researching exhibitors and attendees, preparing materials you wish to distribute, and scheduling meetings ahead of time. Aim to develop methods that will make you stand out and be memorable. During the event, it's best to demonstrate the value that you can offer more than how they can help you. After an event, it's all about proper follow-up and maintaining the connections you established.
Jennifer Carnaghi, Executive Relationship Manager at ADP, shared a useful trick that she learned back in her previous position as the Marketing Manager with MDC Resource Center Exhibitor, Chet's Cleaning. "I recommend saving yourself as a contact in your own phone so you can easily Airdrop your contact info into someone else's phone," suggests Carnaghi. She also encourages you to customize your contact information depending on who you are meeting, where you met them, and what you talked about. This will make you a go-to resource should the opportunity present itself.