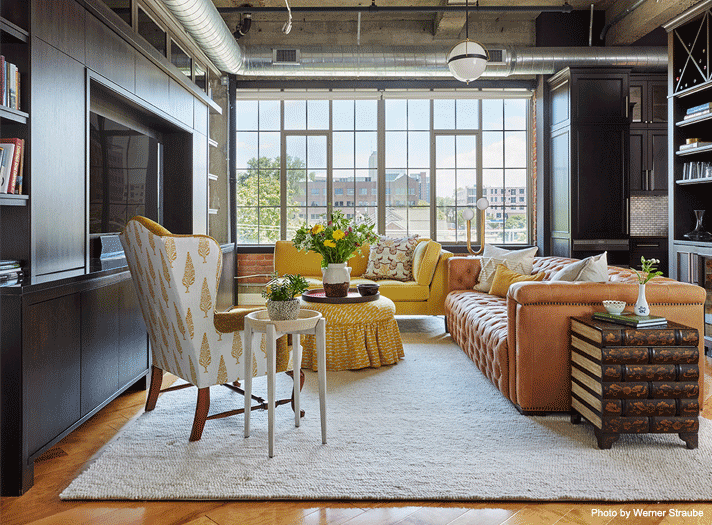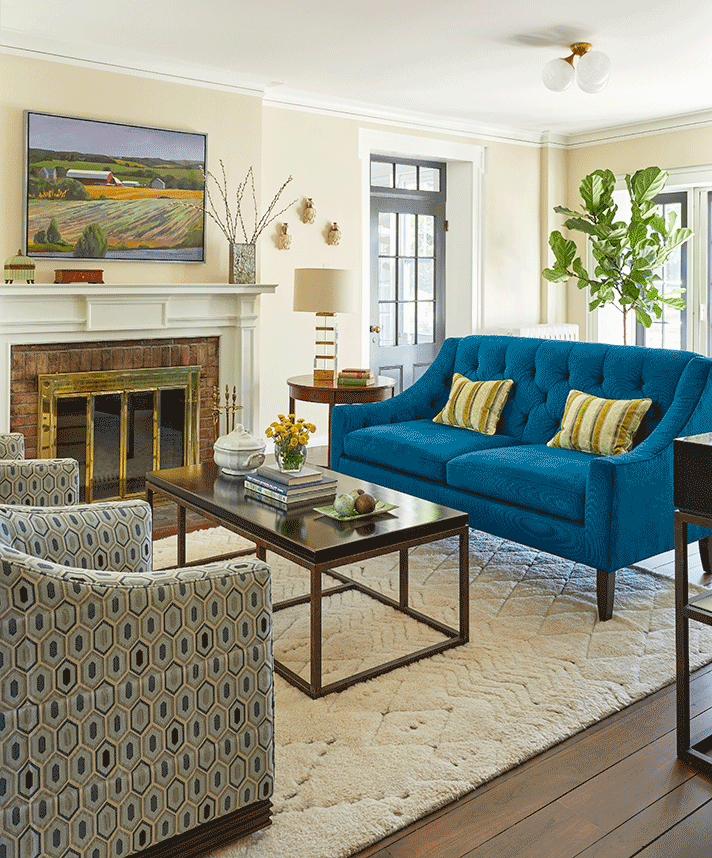 Can you give us some insight about your fee structure and how you handle charging clients as projects progress? Additionally, how can homeowners plan for contingencies?
Laura: "We work on a flat fee basis according to room type and size. We collect half of this fee up front, 40% once we are ready to place orders and 10% upon completion. We have been refining our fee structure over the past few years and switched from an hourly fee to flat fee service about 2 years ago. It just became too hard to keep track of our hours as we typically are working on 7-10 projects at any given time. Our clients have responded well to it because they can plug our fee into their budget and be done with it, not having to worry how our fee will ultimately add up throughout the project. We are very detailed in our scope of work and have a clause for anything that might fall outside that scope. For these situations we charge an extra hourly fee."
Arturo and Barry: "We charge a flat design fee when we're doing just the construction elements, and then we have a different fee structure when we go to do the furnishings. You're really using our brains and our 35 years of experience. We've done so many homes, we're not coming in cold. But when we do furniture, of course, the fee structure drops way down, because we're making a margin as cost plus on the furniture. Regarding contingencies, we tell our clients if they don't have 15-20% for overages and accidents, don't start this project."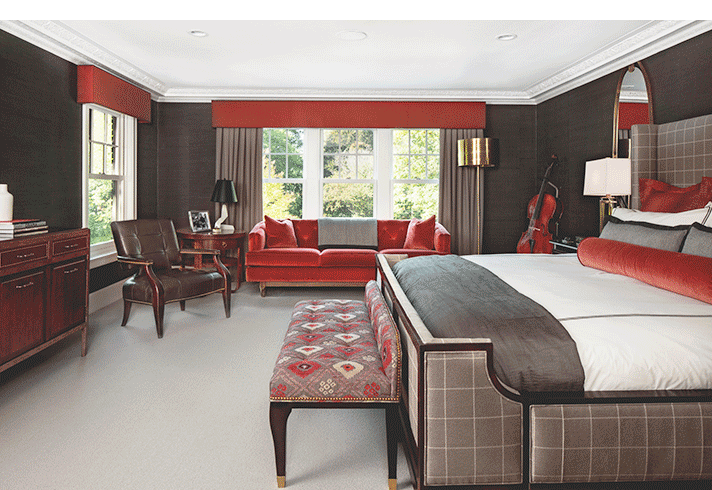 When a potential client comes to you with a long list of projects that you know right away will exceed their proposed budget, how do you manage these unrealistic expectations and prioritize the requests?
Dan and Paul: "We have learned to manage it right away. We would rather be direct and tell them the truth than tell them something they want to hear. If their budget is not big enough for what they want to do, we'll help clients find ways to use their budget to help achieve some of their goals. Quite often we'll talk to clients about doing things in phases and helping them find the right order for those phases."
Laura: "So much of what we do up front with our clients is to help set realistic expectations for budget. Most clients do not realize just how quickly the cost of a room can add up. We like to do full room design so we are able to run reports of our past projects and share item by item just how much a similar room will ultimately cost. If there are too many projects on the wish list for the proposed budget, we will suggest starting with just one room that we will tackle soup to nuts and move on from there. We tend not to design in a 'cherry-picking' type of way, i.e., procuring just an item or two per room, as we find this less rewarding."
 Arturo and Barry: "When it's a building project, we listen to everything they want, then we let the builder budget it all out. After that, we revisit with the client and determine 'What really is your priority here?' You really must know the realistic numbers. And when it's a remodel – especially in historic homes – we tell clients that we can't touch anything until we have very firm budgets. You have to be careful and not demo anything before knowing the actual cost and return."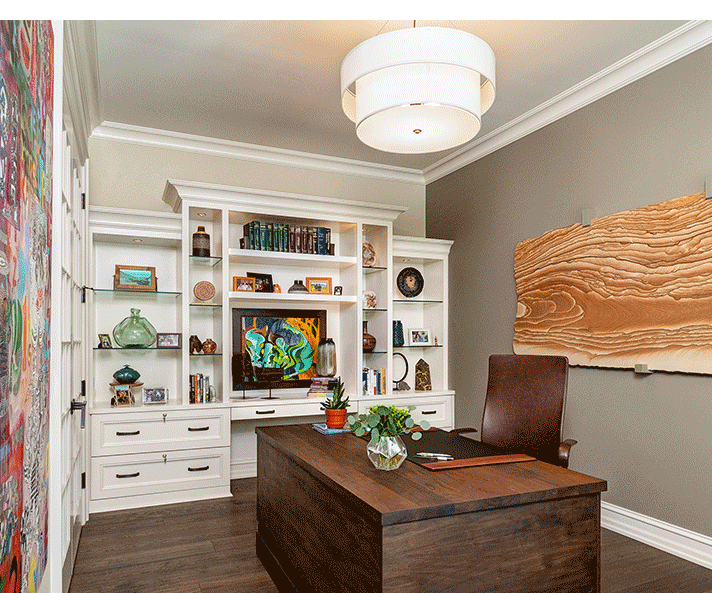 These days, budgets are ballooning with the rising costs of raw materials such as lumber and plumbing. How do you encourage your clients to stay the course and see your vision through?
Dan: "We work very hard so our clients feel like it's a shared vision and not our vision. Paul often says, 'If someone walks into your home and says Dan Davis Design must have done your home,' we've failed. It shouldn't look like us, it should look like the clients."
Paul: "Sometimes we tell the client, 'Now's not the time to stay the course and see the vision through.' Again, it comes back to that that open dialogue with the client and being honest with them. We are working with a client right now that wants to do built-ins, well, built-ins are very expensive right now. Sometimes we can redirect and create something that will be equally as enjoyable."
Laura: "This has really been quite an issue these last 2 years. There are shortages in labor and materials that have driven prices up so quickly. I just try to be very honest and up front at the beginning about how much any given room will cost. We are adding about 20-25% to these ballparks over what our clients spent last year. The good news is that the stock market has been performing historically well too!"
Arturo and Barry: "We don't start the project until we've actually budgeted pretty thoroughly, and we've allowed for contingencies so that the client doesn't get behind the eight ball. The only times we really go over budget is when client suddenly adds something after the fact. For example, nowadays with electric cars, people want to show off those cars, so the garages must be bigger. We have a client right now that needs a 200-amp to provide adequate power to the garage alone! To put this in perspective, a decent sized home can usually operate on a 200-amp service. Now, we're getting separate meters and will have to discuss whether they want the wires underground or above to go to the garage. That's a huge expense, but necessary going forward in a new home."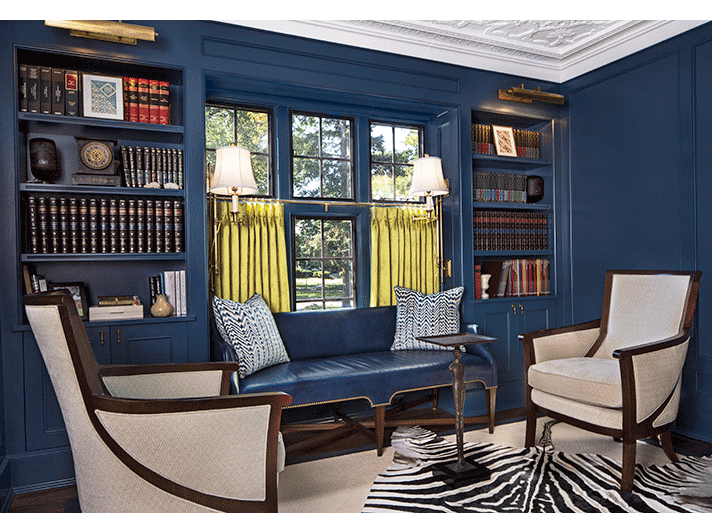 The old saying, "Two heads are better than one" certainly applies to both of your design firms, with you both acting as a design duo. Do the two of you always come as a pair, or is this something that is decided early in the design phase?
Arturo and Barry: "We are always a package deal. If, in the rare occasion that one of us goes alone, it's still the same rate. We actually get a lot done in the car, to be honest. Barry drives while I (Arturo) sit in the passenger seat transcribing the notes, calling all the trades, ordering memos, or I can call the office and conduct other daily business."
Dan and Paul: "We have projects that we co-create, we also have projects that I may be doing the creative and Paul may be doing more of the project management and vice versa. We also have other designers working with us overseeing it as creative director and project director. We are a very collaborative design firm, and we think that every team member brings something of value to every project. Early in the design process when we first meet with a client, we talk about who would be the best lead designer for their project based on the aesthetic is they want."

Having spent several years in Chicago before relocating to your hometown in Ann Arbor, what are some of the biggest differences between the two markets regarding budget and design priorities?
Laura: "Ann Arbor is a college town, and I learned quickly upon moving back that interior design is not as much of a priority here. Those that are searching for it tend to be a little fewer and farther between while there seems to be more of an interest in travel and intellectual pursuits overall. This has worked out fine for many years as I was really only interested in working part-time while also raising my kids here. As the kids have grown though, we have been setting our sights more on projects throughout the country. We are currently working in Atlanta, Naples, Chicago, Montana, and Detroit."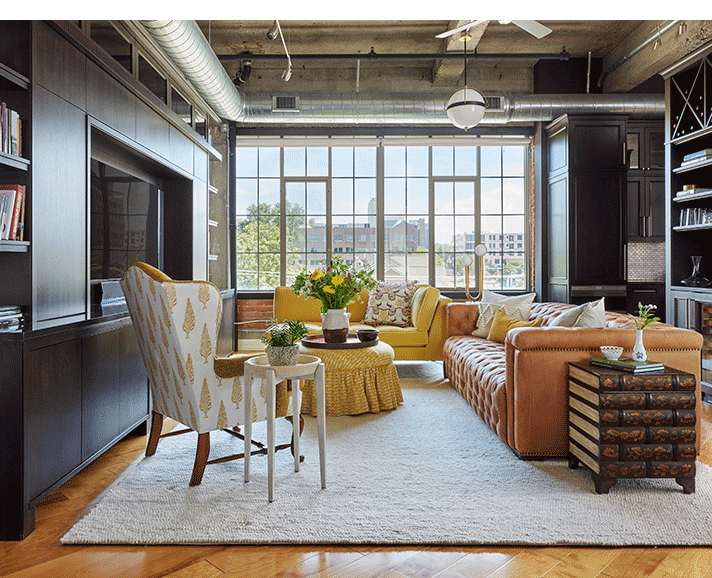 Owning a second home "Up North" is a goal for some Michiganders. When it comes to furnishing these vacation homes vs. primary homes, how do the budget constraints compare? Any similarities?
Laura: "When designing second homes, we often will have requests for slightly reduced budgets. Of course, this makes perfect sense! We are always able to find items that will fit the bill and look great but may not have that interesting detail you would see in a higher end alternative. For these projects we will often look for a few cool pieces at resale shops where unique finds often lurk with great price tags. We are still able to put together a beautiful and cohesive look, even on a reduced budget. In fact, we often like that challenge!"
Dan: "One of the biggest issues with vacation properties is resources, which can eat into the budget. Sometimes you must get very creative on how you solve those solutions of not having resources that you readily have back here in Metro Detroit.
Paul: "The other thing you must consider is, how is that house going to be used? A lot of people are using vacation homes as a place to get away, but when they're not there, they're renting them out through Airbnb or some other online marketplace. That means the finishes you use may be more expensive, because you need them to hold up. My parents had a condo in Florida that they rented out during the summer. Their budgets were different than what they had back home because they knew how things were going to get used."
Arturo and Barry: "We actually find that budgets for vacation homes are far more generous than budgets for regular homes. This is often their dream home and most likely going to be their retirement home. They're entertaining people in a vacation home that might not ever visit their primary home. Monday through Friday, we're exhausted from work and we're not having people over for dinner on a Wednesday. But when we're up north, we're in our flip flops and our fabulous shorts, 'Yeah, come on over for a beer on the deck and look at the water!'"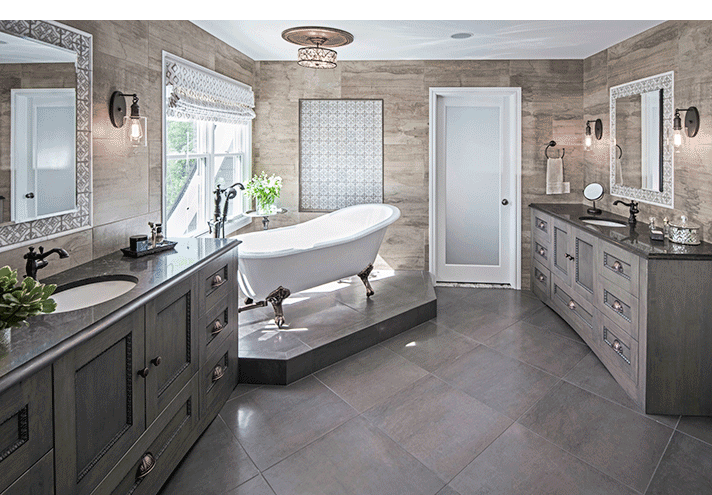 Kitchen and bathroom upgrades are popular renovations that can increase a home's resale value.  What other areas are smart investments?
Arturo and Barry: "We always suggest upgrading a front door, the foyer, the principal bedroom closet – those are all very important spaces. A master closet is almost as important as the kitchen, and quite often these spaces are done by the same contractors."
Laura: "This is not very glamorous, but investing in the upkeep of mechanicals is always smart as these often become areas of negotiation between buyers and sellers. Curb appeal (a pretty mailbox, fresh exterior paint, well-kept landscaping) also goes a long way for good resale value."
Paul: "You really need to talk to a real estate professional as they know what the value is. But the only things I can think of that really, truly add value to a home: Adding a bedroom and adding a bathroom. There's also a big difference between increasing your resale value and making your home more comfortable to live in while you're there, which is why we often advise clients not to just worry about resale. If I'm going to live there for the next 10 years, I'm more concerned about my bedroom being comfortable than I am concerned about getting resale 10 years from now."
Dan: "One of the most cost-effective ways of making your house look better, which leads to higher resale, is new lighting throughout. That's something that doesn't break the bank. And it can make a big difference. Most people don't realize that until they do it throughout."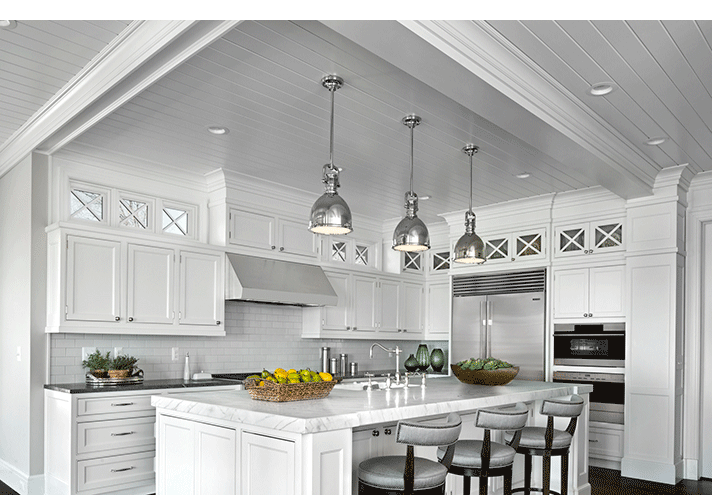 A keen attention to detail and using quality materials is paramount for design professionals. In your opinion, what design embellishments are always splurge-worthy investments? And are there any that you would skip?
Arturo and Barry: "Trim molding is always splurge-worthy to us. Even in a plain home, having moldings where people walk into your house and say, 'Wow, that's beautiful!' – that's important. Also, don't skimp on the appliances. If you can't afford a new kitchen, quite often quality appliances will sell an old kitchen. Now conversely if this isn't your forever home, we would negate 'sizzle' features like steam showers, body sprays, and jacuzzi tubs. These items may get you excited, but are often under-used."
Laura: "Many of our designs will contain high and low priced items, as we like rooms that have interesting juxtapositions and feel a bit eclectic. We do like to invest in well-built upholstered pieces that will withstand lots of use over time. We also believe that investing in beautiful art will quickly elevate a room in a very personal way. Unless we are building a room around a previously owned heirloom rug, we will often save here as we can find beautiful, well-priced rugs through a variety of sources."
Paul: "We ask our clients this question: What do you do to pamper yourself in your own home? And every client has a different answer. What Dan might consider a splurge in his house, I might consider something I need in my house – it's the difference between want and need."
Dan: "I'm going to go back to that lighting situation and not just beautiful fixtures. The quality of light throughout the day into the evening, whether it's art lighting or an accent corner, is very important. And it's hard to get clients on board with ambient lighting until they actually experience it. Also, if a client is looking to spend a certain amount on furnishings but leaving no budget for art and accessories, we will try to counsel them to scale back and set a fair amount of money aside for these items as they often are the icing on the cake. Clients don't always see the importance of art and accessories until the project is done and then they feel like the room isn't quite finished yet."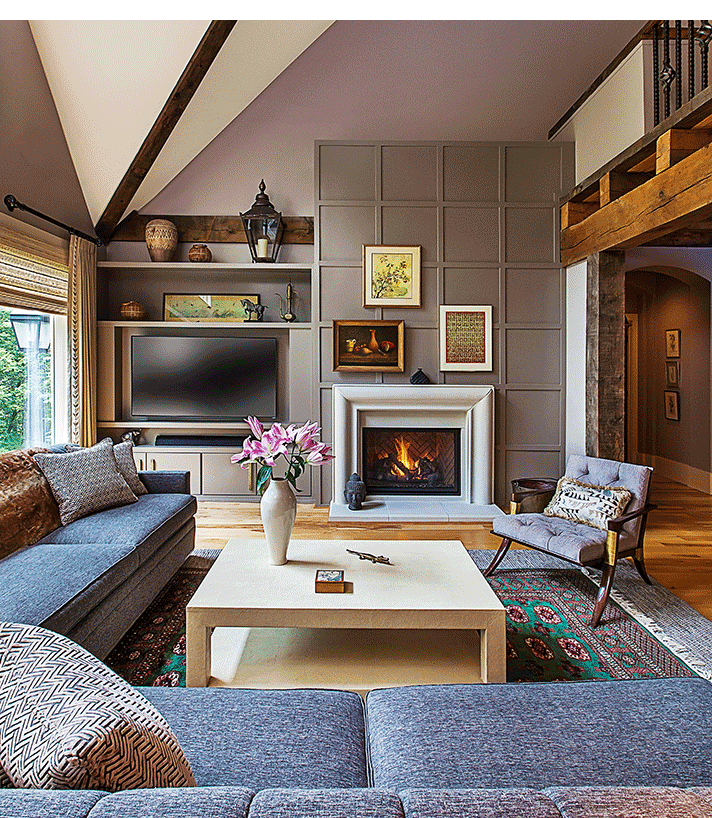 Having worked with a variety of different budgets over the years, from small residential upgrades to large-scale commercial plans, is there a common denominator amongst all projects, big or small?
Laura: "The common denominator I have noticed for turning out a beautiful project, big or small, is the clients true desire for an overarching aesthetically pleasing result and the willingness to lean in and trust the design expertise for which they are paying."
Arturo and Barry: "Whether you take a 3,000 square foot house or you take a 10,000 square foot house, you'll still need bathrooms, kitchens, all the appliances, etc. So quite often, the cost per square foot in the 3,000 square foot home ends up being considerably more than the 10,000 square foot house. Another thing that clients really get overwhelmed with is the budget for audio-visual equipment. They can go from $20 to $50 to $100,000 in a heartbeat. And the systems quite often take so long to install, that the technology changes before the house is even complete."
Dan and Paul: "The commonality is they all look different and were tailored to the client, regardless of how big their budget is. We work very hard with our clients to communicate and have an open dialogue throughout the entire process – to understand that it's not just a pretty sofa but to explain why the fabric was chosen and how the piping on the sofa relates to the chair across the room or how texture throughout is a continuing thread throughout the design."