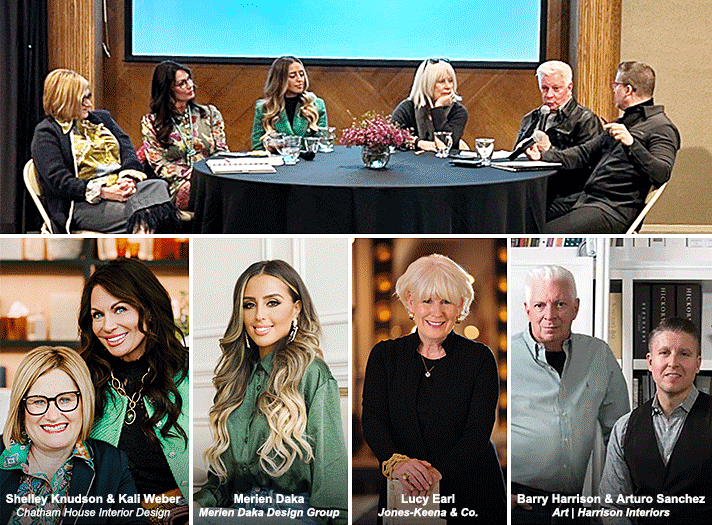 From identifying winning personality traits to proper bookkeeping practices, MDC's second installment in The Designer Network Series was a deep dive into the framework for a successful firm. Read on to discover a few of the most impactful statements from the lively panel discussion.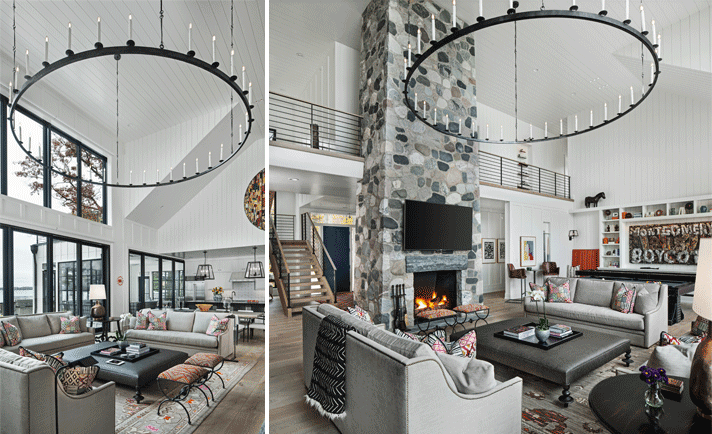 Courage, discipline, and integrity are essential.
When asked which qualities a person should have to lead their own firm, Lucy Earl said, "A sense of humor, and courage! I think having the courage to do some key things at the beginning of a project – like setting appropriate boundaries with a client, setting appropriate boundaries with your staff – that all takes courage. Knowing who you are and what you bring to the table is essential. And at the end of the day, if you don't have a sense of humor, you will never survive this business!"
Merien Daka and Shelley Knudson added that discipline has been a key factor to their success. For Merien, it has allowed her to stay focused on her goals and take the chances that were necessary to get to the next step. "Sometimes you have to get up in the morning and make the choice that you're going to do the things you probably don't want to do," added Shelley. "Discipline will win out and help you pull through."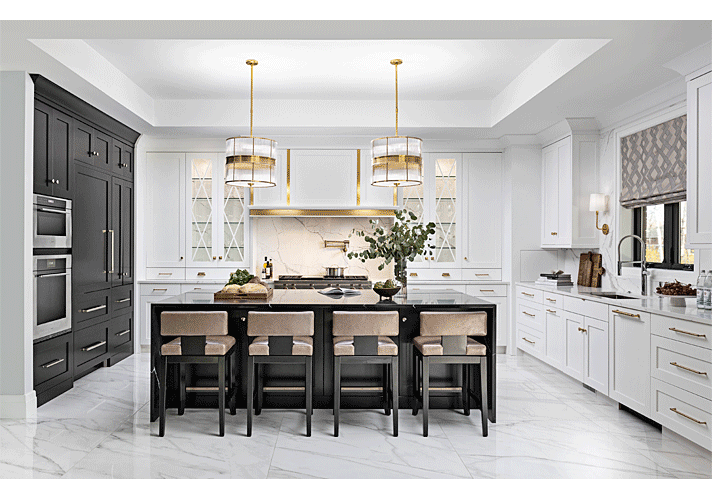 All of the panelists agreed that integrity is a crucial component to running any company. "Always ask yourself, am I doing the right thing?" advises Shelley Knudson. "What are you doing when nobody else is watching?" And when a problem does arise, Barry Harrison suggests owning it right away. "Call the client first!" exclaimed Barry. "If you get that call from the client, you've already lost the battle. In 31 years of business, we've never had a client blow up when we call them first, explain the situation, and offer the solution."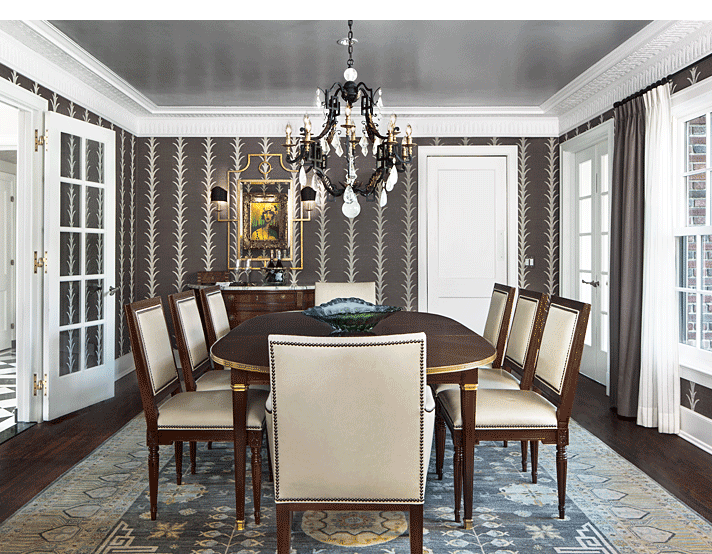 Understand your margins and protect your intellectual property.
"You need to know your money better than anyone," said Arturo Sanchez. "If you don't know your books, then you don't know if you're making money. Get your financials in order, have it down to a science, and don't be afraid to ask the client for your money!"
"We have to start remembering our intellectual property is the most valuable thing we have and stop giving things away for free," exclaimed Kali Weber. "Do not have anybody doing anything for you for free, especially yourself! You won't have a firm grasp on the value of your business if things are not accounted for."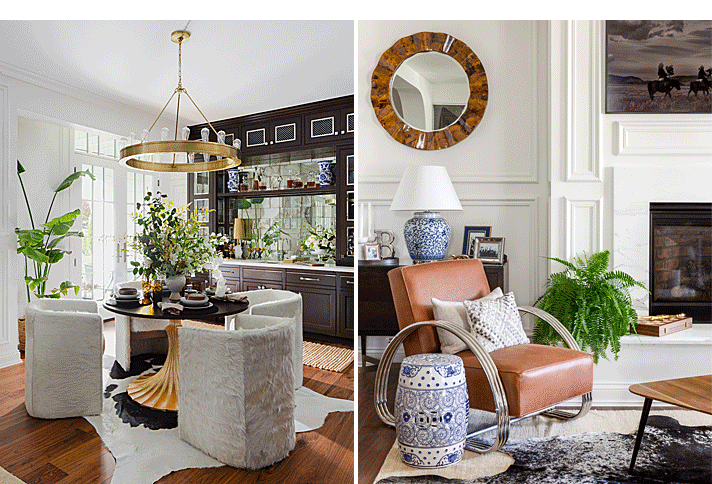 Proper time and client management is crucial.
"I think finding your balance is really a key thing," said Lucy. "It'll be different depending on where you are in your career and how good you are at it. But I think time management of your business and your client relationships is something that you should always evaluate over and over again."
"If you notice there's two phones in front of me," added Arturo. "This is the Art | Harrison Interiors phone and it is with us when we're working. When we leave at the end of the night or for the weekend, it stays on the desk... We tell our clients – Monday through Friday, we work like maniacs. Saturday and Sunday, we don't know your name...unless we run into you at store and you owe us money, then I'll remember your name!"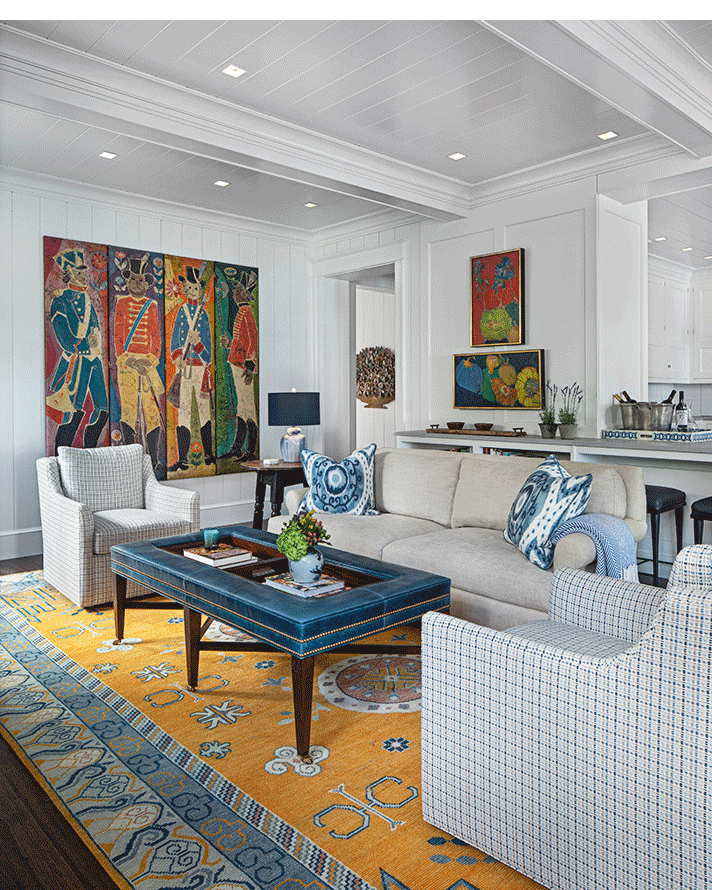 How to survive a downturn in the economy?
All of the panelists agreed that adaptability and willingness to grow is key to surviving any type of economic forecast. "Make sure you're capitalized," said Lucy. "If you make a bunch of money on a job, don't run out and spend it – reinvest back into your business."
Arturo shared a how relationship building with current and past clients has kept them busy through the years. "Every time Barry and I ever felt like we were hitting a wall, we'd host a small dinner party at our studio," said Arturo. "We'd invite two couples that were some of our best clients – the ones who spent the big bucks. Then two that were more 'middle-of-the-road' type clients. And finally, some clients that we know have money but are not letting go just yet. By the end of the night, we have got more work lined up than we know what to do with!"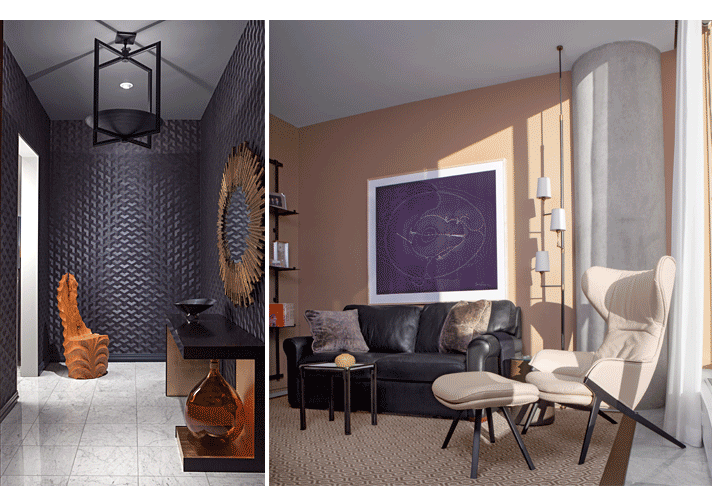 Friendships with other designers are invaluable.
Every panelist had a story to share about how other designers have mentored them over the years. Lucy, Arturo, and Barry all reminisced about how they were part of an exclusive group of 18 local designers that used to periodically meet for dinner to discuss business, clients, and everything in between. "You can learn more about who a client is or a business problem your facing by picking up the phone and calling somebody who's been there before," added Lucy.
In fact, this is exactly why Shelley and Kali continue to host Designer Discussions in their showroom at MDC. "Get out there and talk to fellow designers, it's amazing what can happen in your businesses! If we all are on that page, we're all going to grow."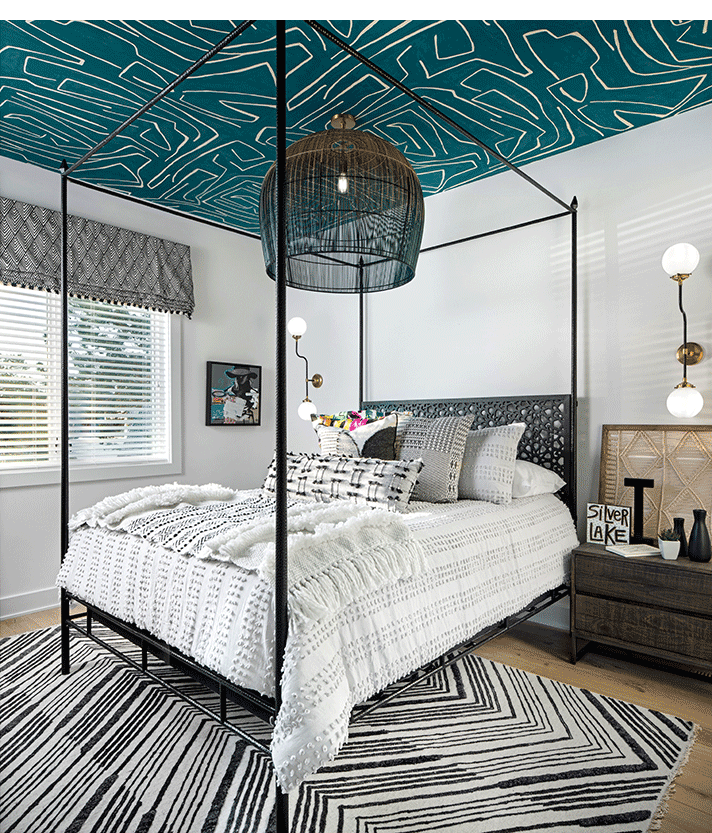 Advice for new designers
Merien explained how professional photography and social media provided her the tools necessary to launch her own firm. "Prior to going out on my own, I had one large project that I was fortunate enough to take on. It was a 5,000 square foot home and I knew I needed to professionally photograph it... Once I photographed it, I hired a web designer and created a professional website that was clean and sophisticated. Then I started my Instagram page, began posting and even used Instagram's tool to promote specific posts. I started gaining clients from social media immediately. About a year later, that project won 'Best Overall home' in Michigan at the 2021 Detroit Design Awards... From there, I started getting lots of calls and referrals from architects and builders I was working with at the time."
While social media can be a valuable tool, Barry cautioned new designers to not get too carried away. "For the designers just starting out – Do that first job. Instead of spending 10 hours a week on social media, spend 10 hours on that person's job. Once you finish the job, look the client in the eye and say, 'I do this for a living. If you have a friend, please refer me to them. I'll do just as good a job for them as I did for you.' So finish the job. Once you finish a job, there's another one waiting for you, even in bad times."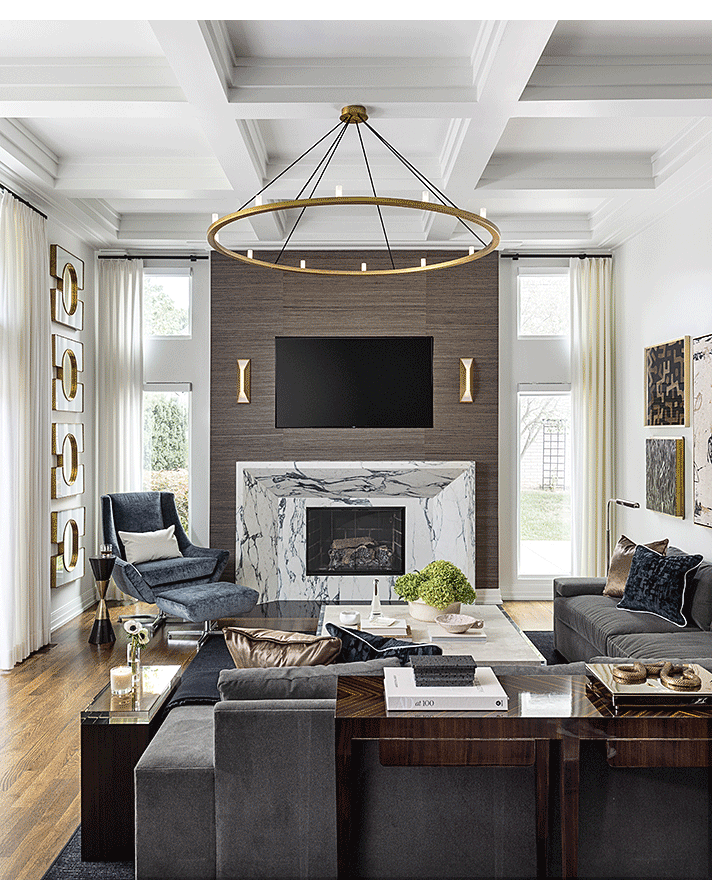 Join us for the next session!
Trade members are invited to attend the next session in The Designer Network Series: Know Your Worth on Thursday, September 28, at 3 p.m. This inspiring presentation by Michelle Lynne, owner and founder of Designed for the Creative Mind, will help designers to identify their strengths and attract more of what they really want from their business. Refreshments will be provided at this complimentary event, but space is limited. Please RSVP to debbie@michigandesign.com by Friday, September 22. The presentation will begin at 3 p.m., but please arrive at 2:30 p.m. for check-in, networking, and refreshments.