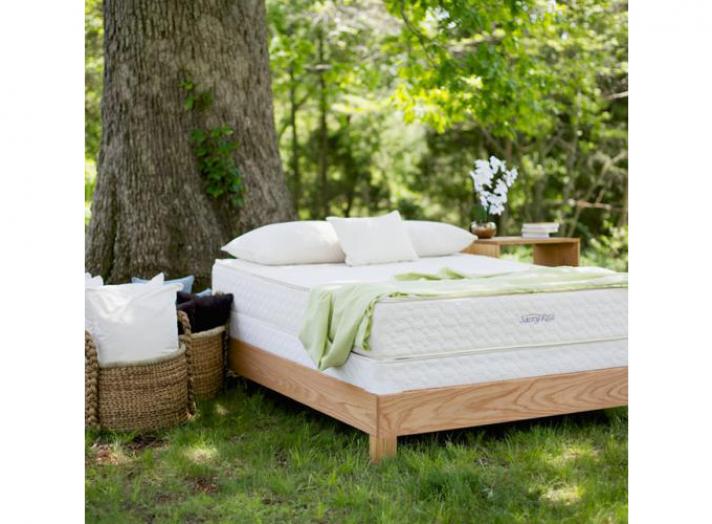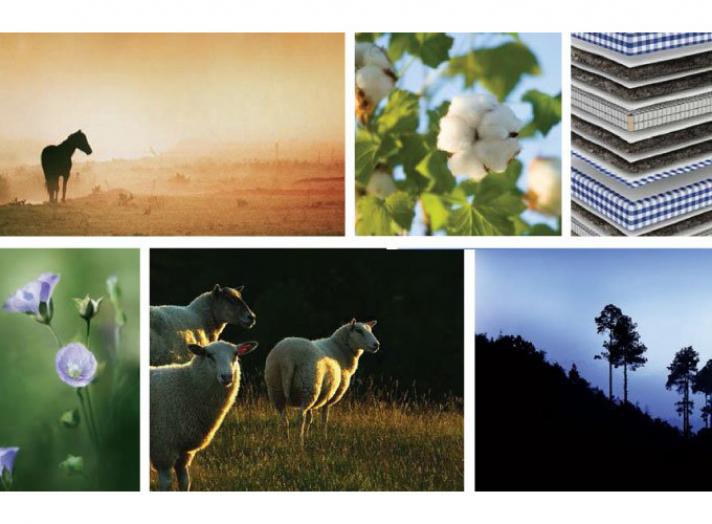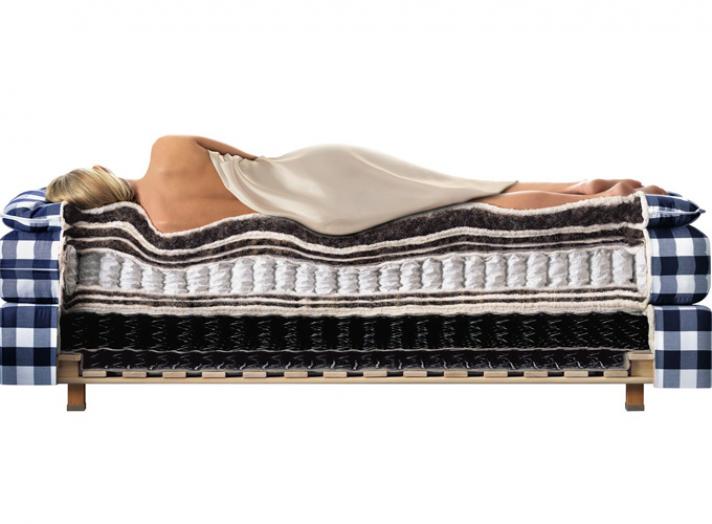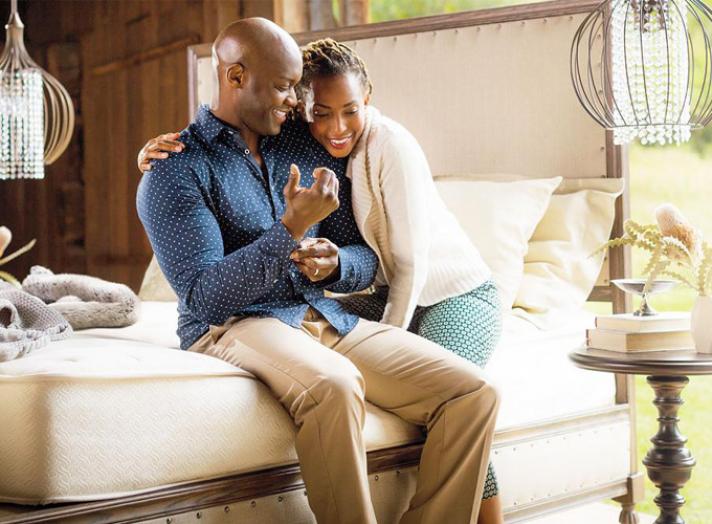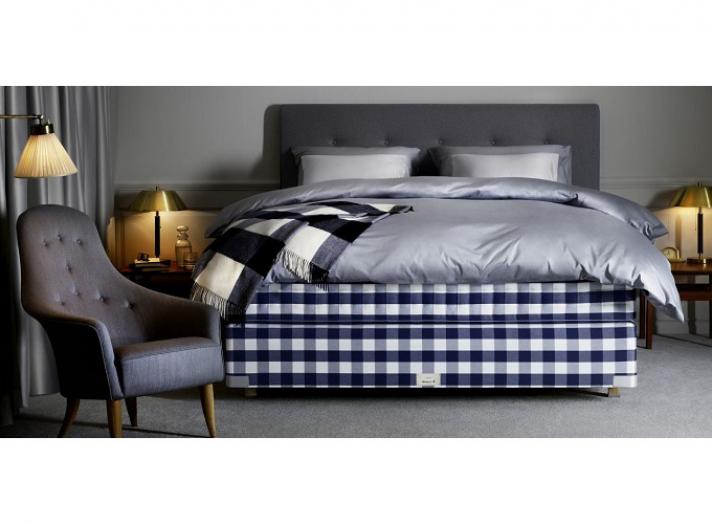 While there are many different factors that affect one's ability to get a good night's rest, one of the most important is the bed itself. We spoke with showroom managers David Orlando (Hästens Detroit, Suite 111) and Ted Metas (Earthscape Home Products, Suite 95) and asked them to share what makes a quality mattress, things to consider when testing and purchasing a new mattress, and what to do to create a better sleep environment within our homes.
WHAT SHOULD PEOPLE LOOK FOR IN A QUALITY MATTRESS?
David Orlando, Hästens Detroit: There are 3 things that make up a quality mattress:
What materials the bed is made of – Quality mattresses use the finest natural materials.
How those materials are put together – The care and precision of how the bed is assembled dictate the quality of the bed.
How the bed performs to provide you with a deep refreshing sleep. This is a combination of the materials, the craftsmanship, and the engineering.
Ted Metas, Earthscape Home Products: A quality mattress starts with the right ingredients. The highest quality materials in the bedding industry today are 100% organic natural latex, 100% organic wool, 100% organic cotton, and pocketed encased coils. Buying a certified organic mattress ensures that there are no harmful chemicals, flame retardants, or formaldehydes, which are commonly used in conventional synthetic mattresses.
ARE THERE ANY SPECIFIC FACTORS THAT CERTAIN INDIVIDUALS SHOULD CONSIDER?
David Orlando, Hästens Detroit: Spine alignment and pressure-point relief. If your back is not straight, you can not only deprive yourself of a deep regenerative sleep, it can also give you back pain. Additionally, when we do not get enough pressure-point relief we toss and turn. Maybe not enough to wake us up, but enough to deny a great night's sleep.
Ted Metas, Earthscape Home Products: Getting the right level of surface firmness, combined with postural support, is very important. The choices for consumers allow for a wide variety of surface comfort levels, from firm to soft and the option of firmer or gentler support levels. Temperature control is a big issue for many customers, so I look for products that are heat dissipating, which sleep cooler than conventional synthetic mattresses that absorb heat. Also available are adjustable power bases that can greatly improve sleep quality and provide a place to watch TV, read or work on a laptop or tablet.
WHAT THINGS SHOULD ONE CONSIDER WHEN TESTING OUT A MATTRESS IN PERSON?
David Orlando, Hästens Detroit:
How does your spinal alignment look and feel?
If you sleep with a partner, how does the mattress feel when one of you rolls over?
Can you lie next to the edge without feeling like you are going to roll off?
How is the temperature?
Test a bed with a good pillow.
Plan on spending some time in the bed to get the true feel.
Ted Metas, Earthscape Home Products: The first thing is to identify what your individual support and comfort profile is. This is accomplished through progressive sampling, which is a technique we have developed to help our clients determine the right combination of components to optimize their sleep. Other factors include mattresses for couples that will minimize motion transfer, which can cause one partner to interfere with the other's sleep.
HOW CAN PEOPLE CREATE A BETTER SLEEP ENVIRONMENT WITHIN THEIR HOMES?
David Orlando, Hästens Detroit:
Make your room as dark as possible
Keep the temperature cool
Avoid noise
Ted Metas, Earthscape Home Products Creating a better sleep environment starts with replacing materials in the bedroom that have VOCs that contain toxic chemicals. This starts with the mattress, but also extends to mattress pads, pillows, sheets, blankets and comforters. Additionally, many MDF (medium density fiberboard) or veneered bedroom furniture can emit formaldehydes. The paint and flooring insulation can also contribute to a list of indoor pollutants. Replacing the synthetic products and materials in your bedroom with all natural and organic ingredients, is the best way to create a healthy sleep environment.