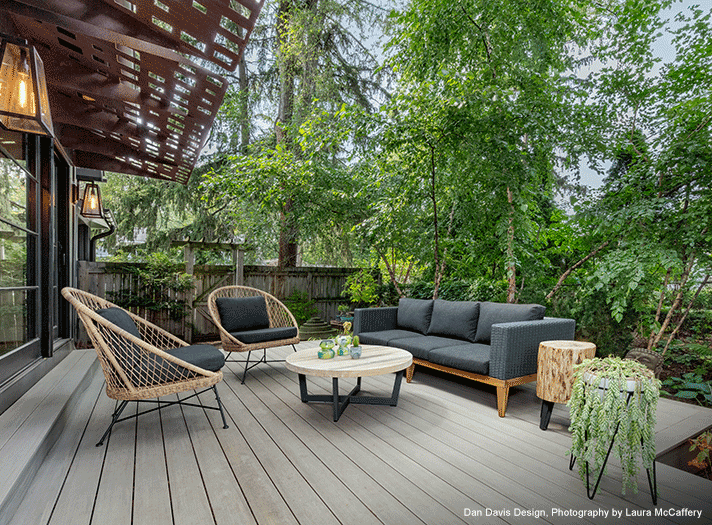 March ushers in the official start to spring and that means it's almost time to migrate outdoors. We've gathered some timely tips from the pros to help you create an outdoor space that you can't wait to enjoy.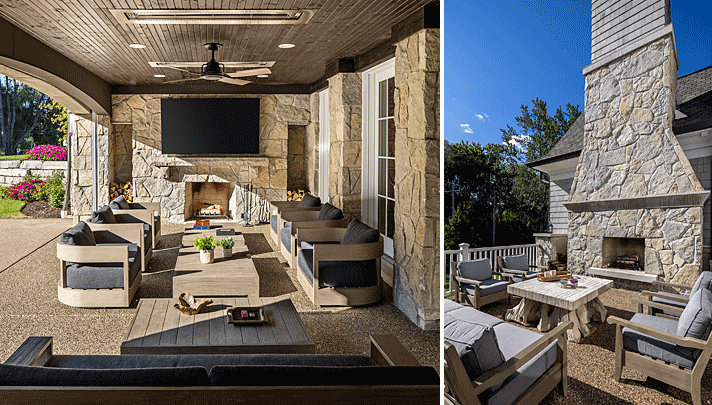 WARMING BY THE FIRE
"Being in a cold climate like the Motor City, we are holed up inside and in our cars a lot! Adding warming tools to an outdoor space such as a fireplace, screens, and other heating elements is a huge bonus and helps motivate homeowners to breathe in some fresh air." – Katie Rodriguez, Katie Rodriguez Design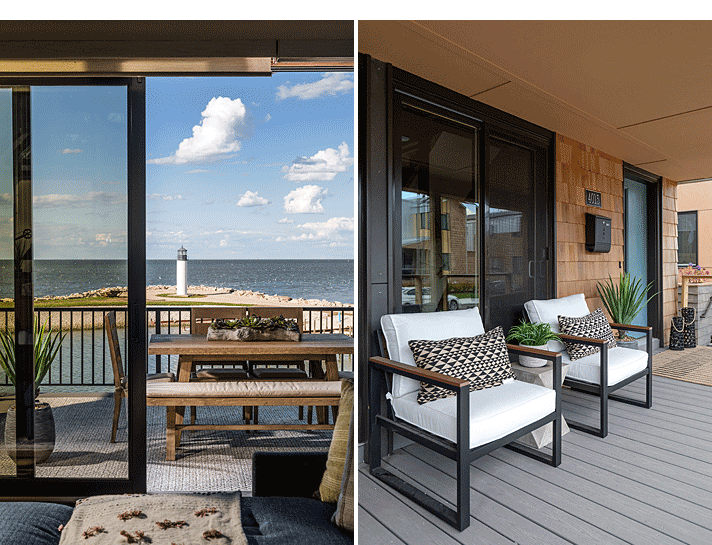 IDENTIFY THE WHY
"Identifying the functional needs of your exterior space is key. Start by figuring out which activity you're most likely to partake in outdoors. Do you enjoy alfresco meals with friends or family? A dining room set could be the perfect touch. Maybe you love a cup of coffee on the porch in the morning. Comfortable lounge chairs may be the perfect pieces for you." – Taylor Morgan, Concetti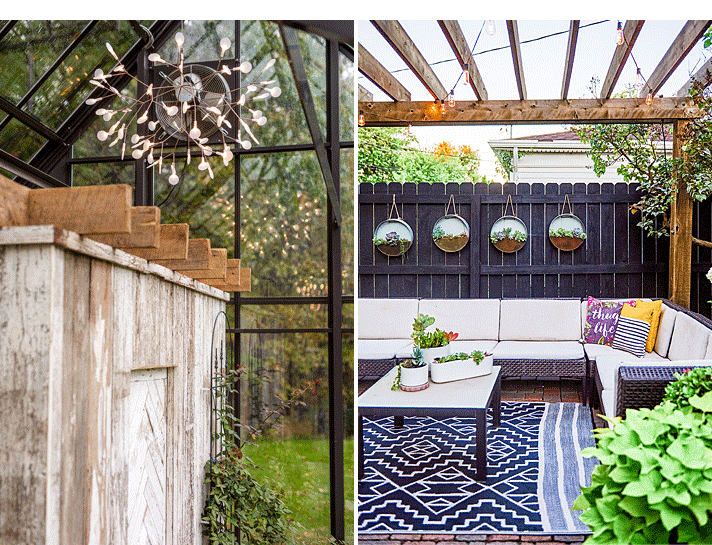 THINGS ARE LOOKING UP
"Just because you're outside, it doesn't mean that you should skimp on lighting. Exterior-rated light fixtures or even appropriately placed string lighting can create a gorgeous ambience and keep the party going even after the sun goes down." – Taylor Morgan, Concetti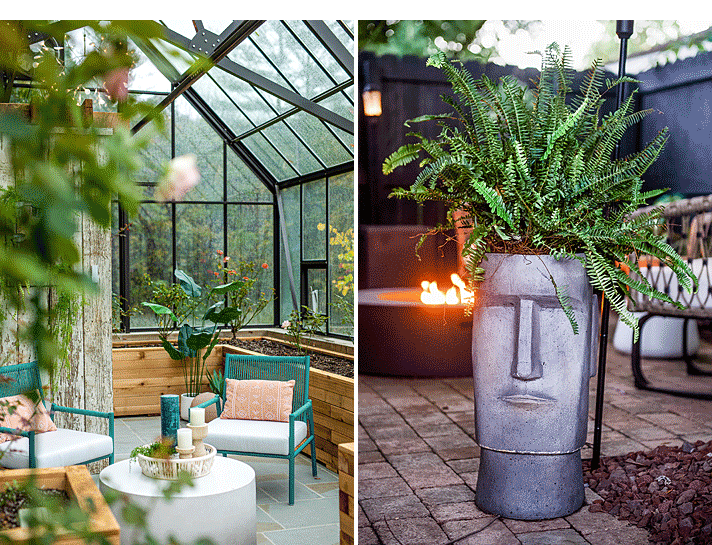 HAVE FUN WITH IT
"Designing exterior spaces is the perfect opportunity to have a little fun. Whether it be exploring a vibrant color palette that you may deem too bold for your interior or incorporating quirky details – let your exterior space be a playground for bold self-expression." – Taylor Morgan, Concetti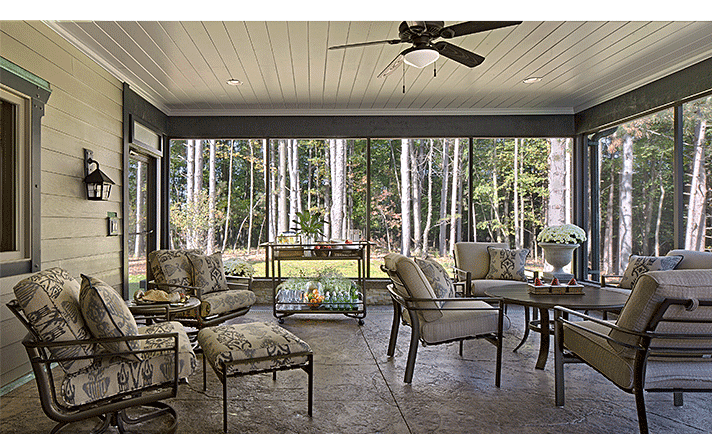 FAIR PLAY
"I recommend homeowners treat their outdoor space as seriously as they would the interior of their home by giving equal interest and consideration to furnishing and décor selections. Outdoor fabrics come in a range of patterns and textures, adding trim can create a layer of detail, and drapery can be used for privacy as well as shield from sun exposure. These performance design elements are developed to withstand the test of time and whatever Mother Nature sends our way." – Jane Synnestvedt, Jane Synnestvedt Interior Design
    JANE SAYS:
Outdoor kitchens, grilling areas, and refrigeration have become very popular. These spaces can be designed with just the basics, or they can be as elaborate as their indoor gourmet counterparts. A nearby herb garden can look beautiful near your outdoor space and adds to your meal preparation.
 
Adding music with a portable speaker is an easy and accessible suggestion that can set the mood for relaxation or a festive cocktail hour.
 
Area rugs can also help to ground seating areas outside. I recommend if you're considering where to allocate your resources, there are many sisal-looking outdoor rugs that are not going to break the bank, and instead put your money into quality seating and fabric selections.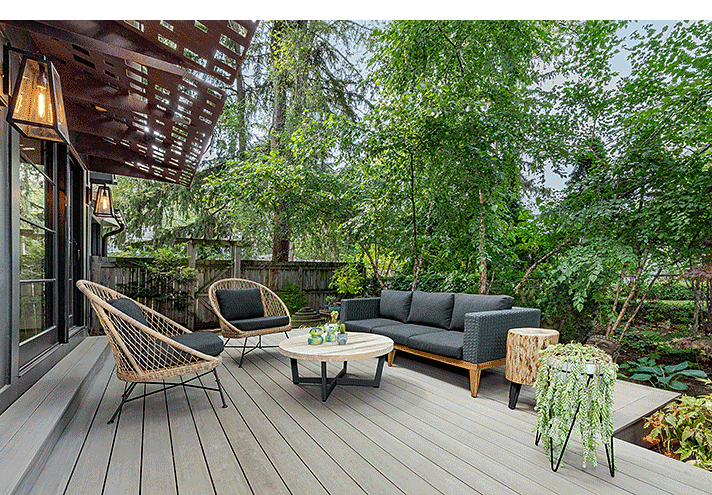 INDOOR/OUTDOOR COMBO
"Being that I am an avid gardener, a lot of our clients ask for help with their outdoor spaces. When possible, we love to connect interior and exterior design. By extending a similar design aesthetic from the interior to the exterior spaces, it visually connects the areas and makes them feel larger. You can do this using style cues, colors, or even with collections. In this instance, we continued the color palette, the homeowner's pottery and plant collections, as well as a few pieces with a subtle Asian touch. In my own home, we have an architectural artifact collection both inside the house and outside in the garden." – Dan Davis, Dan Davis Design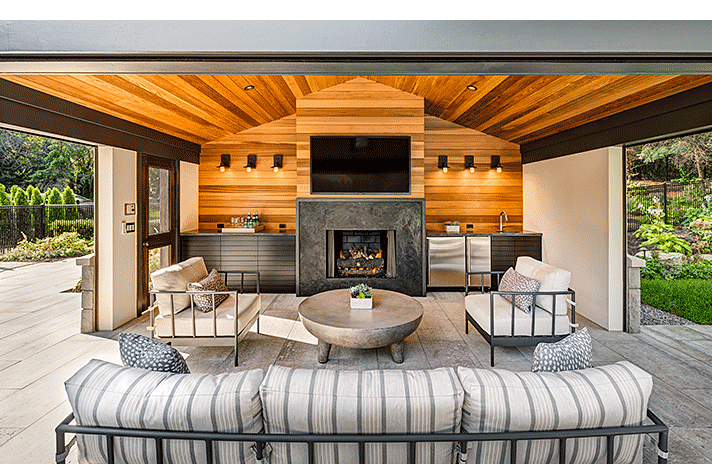 SEASONLESS SPACES
"Add weather-proof roll-down screens, or even better, roll-down vinyl patio enclosures, along with outdoor space heaters, to extend the use of your outdoor spaces regardless of the weather conditions." – Jill Schumacher, Rariden Schumacher Mio & Co.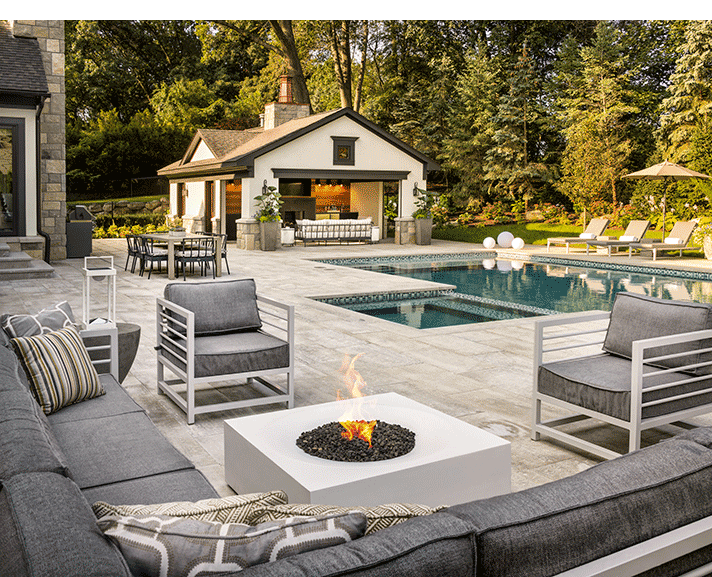 PLEIN AIR PYRE
"A firepit or outdoor fireplace is a must!" – Jill Schumacher, Rariden Schumacher Mio & Co.
JILL SAYS: "There are unbelievable outdoor rugs, throws, and pillows available now. Use these accents to add color to a neutral outdoor palette; the neutral base works well stylistically over the seasons, and you can swap out the pieces as they wear or color trends change."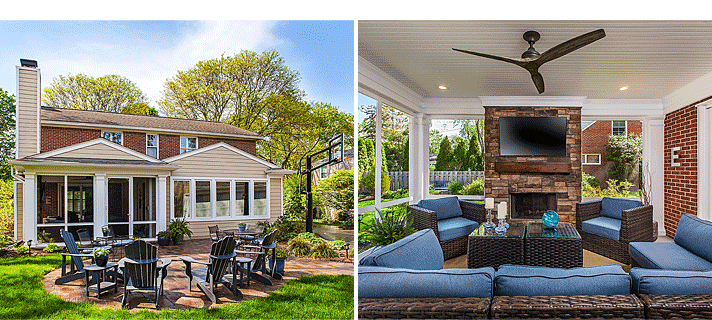 CLIMATE CONTROL
"For homeowners who want to maximize the usage of their outdoor spaces, it's necessary to design areas that help to control the elements. We suggest a retractable screen system to create a bug-free atmosphere, radiant heat for cool days, and ceiling fans when the temperature heats up." – Christine Ramaekers, MainStreet Design Build
CHRISTINE SAYS: "Add stainless steel cabinetry in an outdoor kitchen area to maximize storage and ease for cooking and grilling items."